RIP 2017 Oklahoma City Thunder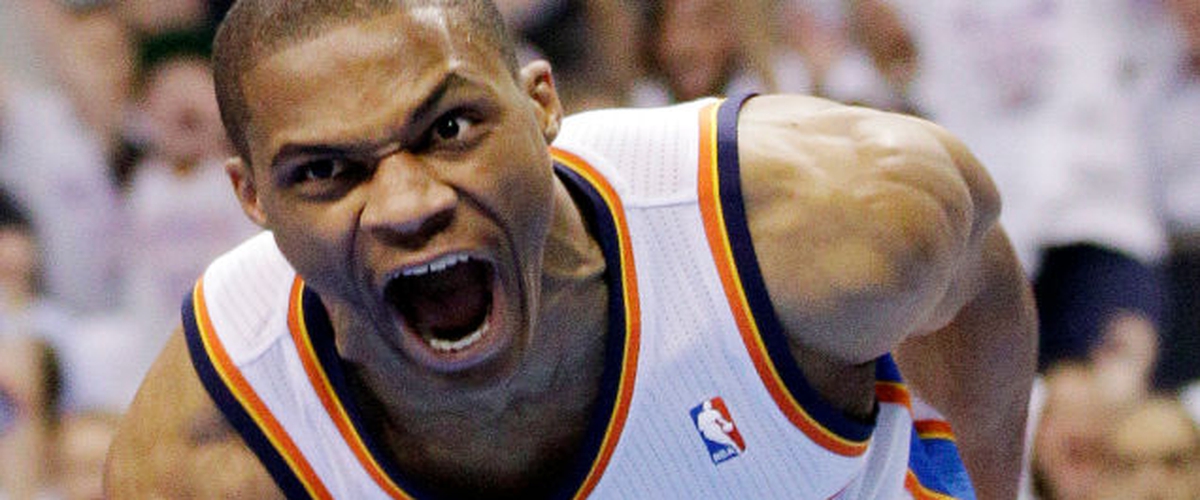 This was a rough year for the Oklahoma City franchise, they lost one of the best players in the entire league to the team that beat them in the 2016 playoffs. Now, Oklahoma was bounced as a 6 seed in 5 games by Houston, and no clear answers for the future are present. Russell Westbrook had one of the best seasons by any player this year and may be the MVP, but the rest of the team has major problems. That's what the off-season is for.
DRAFT PICKS: 2017 first rounder
CAP SPACE: $27,479,000
FREE AGENTS: Taj Gibson, Nick Collison, Andre Roberson, Norris Cole
PLAYERS UNDER CONTRACT
C-Steven Adams, Enes Kanter
PF-Jerami Grant, Domantas Sabonis
SF-Josh Huestis, Doug McDermott, Kyle Singler
SG-Alex Abrines, Victor Oladipo
PG-Semaj Christon, Russell Westbrook
WHAT TO EXPECT THIS OFF-SEASON
As for the free agents, I wouldn't make Taj Gibson a priority. Those four big men can do the job well enough without him, so Roberson is the priority. I know he was the worst three-point shooter this season (who qualified) but he is a fantastic defender and can't do much worse in the shooting department. As far as everything else they need to do, they need to try to get another playmaker and better shooters to help Westbrook.
EARLY PREDICTIONS FOR 2017-18
I think the Thunder are going to do all they can to make sure Westbrook stays in Oklahoma City long(er) term, and that means this roster might look a lot different. I think Westbrook puts the Thunder in the playoffs, but they need more help. Don't expect a much different result than this season next year.
---