2008 NBA Draft Redo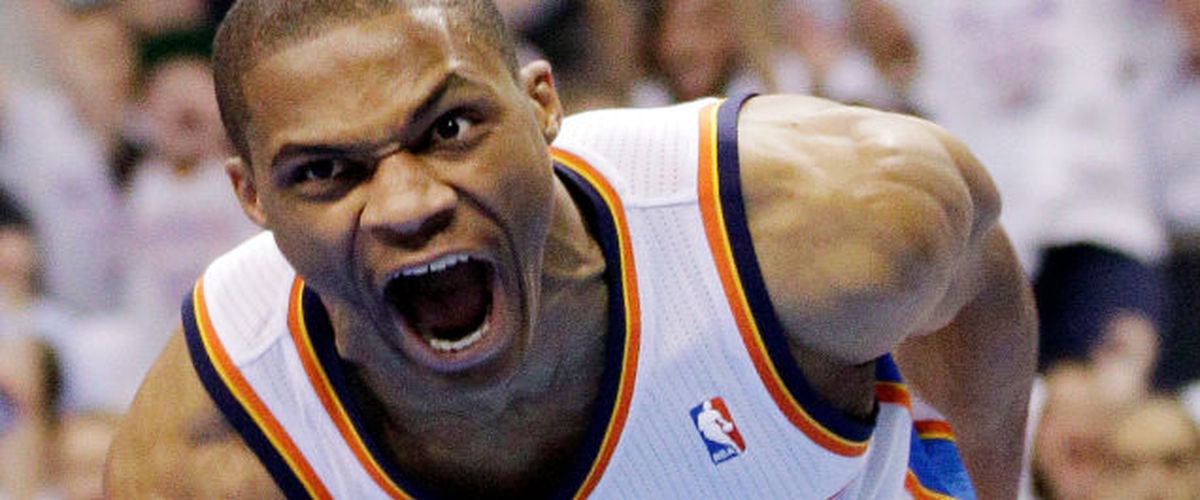 20 years, 20 drafts, and from 1995 all the way through 2014, hindsight is a virtue. I am re-drafting the lottery picks from every draft since the '95 season all the way through 2014, making it a full 20 years of perfect hindsight. Some things to remember is the lottery didn't go to 14 teams until 2015, and that for the years closer to the present, I am only basing this off of current events, and not on projections. I also don't care which team selected who when, this is just a ranking of the best players.
1) PG Russell Westbrook, UCLA
Accomplishments: Gold Medal, 5x All-Star, 2x All-Star MVP, All-NBA 1st, 4x All-NBA 2nd, All-Rookie 1st
Westbrook has proven he can put up numbers, he put up the first season that anybody averaged a triple-double since Oscar Robertson in 1961. JFK was alive then. Anyways, he is at worst the MVP runner-up this season, and has pretty much sealed a first-class ticket to the Hall of Fame (provided he doesn't miss his flight).
2) PF Kevin Love, UCLA
Accomplishments: NBA Champion, Gold Medal, 3x All-Star, MIP, 2x All-NBA 2nd, All-Rookie 2nd
Sometimes I wonder how this UCLA team didn't win the 2008 NCAA tournament, especially when you have the two best players of the draft (and Darren Collison) on your roster. Kevin Love is a great stretch-four, at least during the regular season, and can get 20 points and 10 rebounds any night.
3) PG Derrick Rose, Memphis
Accomplishments: MVP, 3x All-Star, ROY, All-NBA 1st, All-Rookie 1st
Rose could have remained the best player in the draft had he not had all of those injuries. Are they his fault? No. But this isn't a "woulda coulda shoulda" article. Derrick Rose had five great seasons, and the fact that he is still third speaks volumes to how good he was early in his career.
4) C DeAndre Jordan, Texas A&M
Accomplishments: All-NBA 1st, All-NBA 3rd, 2x All-Defensive 1st
I didn't know this guy existed until after he started for the Clippers, and at this point he is most known for he re-nigging on the contract he agreed to with the Dallas Mavericks. Somehow he was All-NBA 1st without an All-Star appearance.
5) PF Serge Ibaka, Spain
Accomplishments: 3x All-Defensive 1st
This might be the best draft class a team in the NBA has ever had, as Ibaka and Westbrook were both drafted by Oklahoma City. Ibaka has developed from a pure defensive player into a guy who can score from anywhere, and is currently in Toronto trying to lead them to the second round of the playoffs.
6) PG Goran Dragic, Slovenia
Accomplishments: MIP, All-NBA 3rd
Dragic is now the face of the Miami Heat, and he has had a pretty unique ride throughout the NBA. Teams tend to start building around him, and then trade him away. He had a problem with the GM of Phoenix prior to his trade to Miami, so that may be part of it. Dragic should be an All-Star at some point in his career.
7) SF Nicolas Batum, France
Batum is one of the most underrated players in the entire NBA right now, and he is one of the best defenders as well. If there was an All-NBA team of French players, Batum would be on the all-time team.
8) C Brook Lopez, Stanford
Accomplishments: All-Star, All-Rookie 1st
Want to know a player who needs to get away from his current team? There are many, but Brook Lopez is probably the first one that should be mentioned. Lopez is the only capable player Brooklyn has, and it's amazing how he is somehow still on that roster.
9) F Danilo Gallinari, Italy
Gallinari is the best player on the Denver Nuggets at the moment, and was the key piece of the Carmelo Anthony trade. Gallinari is a very good scorer, and a decent defender. His length is the key to his abilities, and he has also played for New York.
10) SG Eric Gordon, Indiana
Accomplishments: All-Rookie 2nd
Gordon has always been a scorer. That's all he is. He's become a shooter and a scorer now, and he is my sixth man of the year in 2016-17. He leads all bench players in scoring, and is the clear number two for my MVP, James Harden. He played the rest of his career with New Orleans.
11) PG George Hill, IUPUI
Hill was the only player Indiana traded for the rights to Kawhi Leonard, and looking back that was a big mistake. However, Hill is a huge piece of the Utah Jazz right now and has been one of the more underrated point guards in the NBA throughout his career.
12) PF Ryan Anderson, California
Accomplishments: MIP
Anderson has been one of the best shooting big men in the NBA, but he has also become a great scorer in general. He is currently on Houston, and has played for Orlando and New Orleans.
13) C Robin Lopez, Stanford
The other Lopez twin, Robin, has had a much slower start to his NBA career. By now, however he has become one of the most important pieces on the Chicago Bulls and is one of the better true centers in the NBA.
14) C Roy Hibbert, Georgetown
Accomplishments: 2x All-Star, All-Defensive 2nd
Hibbert really fell off around 2014, as he went from the best defensive center in the NBA to an average center to a guy who got cut by a non-playoff team. Yeah, he's spiraled downward insanely fast. However, he had many great seasons with the Indiana Pacers, and deserves a spot on this list due to that.
OTHERS: Michael Beasley, OJ Mayo, Jerryd Bayless, Marressee Speights, JaVale McGee, Courtney Lee, Kosta Koufos, Darrell Arthur, Mario Chalmers, Omer Asik, Luc Mbah a Moute, Nikola Pekovic
---