2012 Draft Redo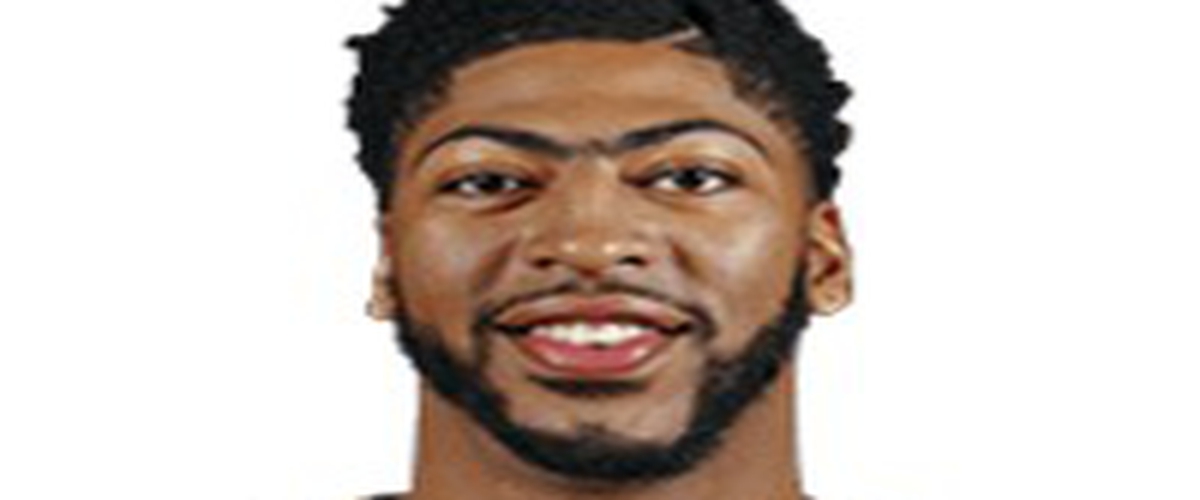 20 years, 20 drafts, and from 1995 all the way through 2014, hindsight is a virtue. I am re-drafting the lottery picks from every draft since the '95 season all the way through 2014, making it a full 20 years of perfect hindsight. Some things to remember is the lottery didn't go to 14 teams until 2015, and that for the years closer to the present, I am only basing this off of current events, and not on projections. I also don't care which team selected who when, this is just a ranking of the best players.
1) PF Anthony Davis, Kentucky
Accomplishments: Gold Medal, NCAA Champion, 3x All-Star, All-NBA 1st, All-Defensive 2nd, All-Rookie 1st
To be just five years in your career and have you be on the All-NBA 1st team says that you deserved being the number one pick. Davis earned that right to lock his spot in, and he is one of the best young talents in the NBA.
2) PG Damian Lillard, Weber State
Accomplishments: 2x All-Star, ROY, All-NBA 2nd, All-NBA 3rd, All-Rookie 1st
Lillard has had a great career already, and is the face of a consistent playoff team in the Portland Trailblazers. He is part of a great backcourt, and is by far the best player from Webrer State ever.
3) SG Bradley Beal, Florida
Accomplishments: All-Rookie 1st
Beal has battled injuries, but in this season where he has played for most of the year, he has had his best. He is finally scoring like people thought he would, and he is still under 25.
4) C Andre Drummond, Connecticut
Accomplishments: All-Star, All-NBA 3rd, All-Rookie 2nd
The undersized double-double machine is the face of the Detroit Pistons already, and where his teams have been during his career has been inconsistent. Drummond will likely have a few more All-Star appearances during his career.
5) F Draymond Green, Michigan State
Accomplishments: NBA Champion, All-Star, All-NBA 2nd, 2x All-Defensive 1st
Draymond Green has all of the abilities of LeBron James, but without the scoring and athleticism. Green is known for being almost too competitive, but he also does what has to be done for his team.
6) G/F Khris Middleton, Texas A&M
When Middleton was traded with Brandan Knight to the Bucks, I never thought Middleton would be the key piece in that trade. And yet, the former 2nd rounder is now the 2nd best player on the Bucks, behind Giannis Antetokounmpo.
7) SF Harrison Barnes, North Carolina
Accomplishments: NBA Champion, All-Rookie 1st
After Barnes left the Warriors, he went to the Dallas Mavericks and now is a key part of their future. He has put up over 20 PPG per game, which shows you how good the Warriors really were.
8) SG Evan Fournier, France
Fournier has slowly become one of the best scorers in the NBA, and may be the face of the Orlando Magic.
9) F Jae Crowder, Marquette
Crowder is slowly following the footsteps of his predecessor at Marquette, Jimmy Butler, in becoming a good all-around wing.
10) SF Michael Kidd-Gilchrist, Kentucky
Accomplishments: NCAA Champion, All-Rookie 2nd
I don't think Kidd-Gilchrist will eventually develop an offensive game, which isn't the end of the world as he is still a very good player for Charlotte.
11) C Festus Ezeli, Vanderbilt
Accomplishments: NBA Champion
I'm giving Ezeli time, and forgiving his injured season last year, since he was the fifth-leading scorer on the Warriors in 2016. I think Ezeli has a good future still.
12) SG Dion Waiters, Syracuse
Accomplishments: All-Rookie 1st
Waiters has already bounced around quite a bit, but seems to have found a home in Miami as a secondary scorer.
13) G/F Will Barton, Memphis
Barton has slowly become a good bench scorer, and a potential sixth man award is in his future if he continues his play.
14) G/F Terrence Ross, Washington
Ross is going to be a good secondary scorer, especially if he is paired with a great wing such as DeMar DeRozan.
OTHERS: Austin Rivers, Meyers Leonard, Jeremy Lamb, John Henson, Maurice Harkless, Tyler Zeller, Terrence Jones, Jared Sullinger, Mike Scott
---