2013 NBA Draft Redo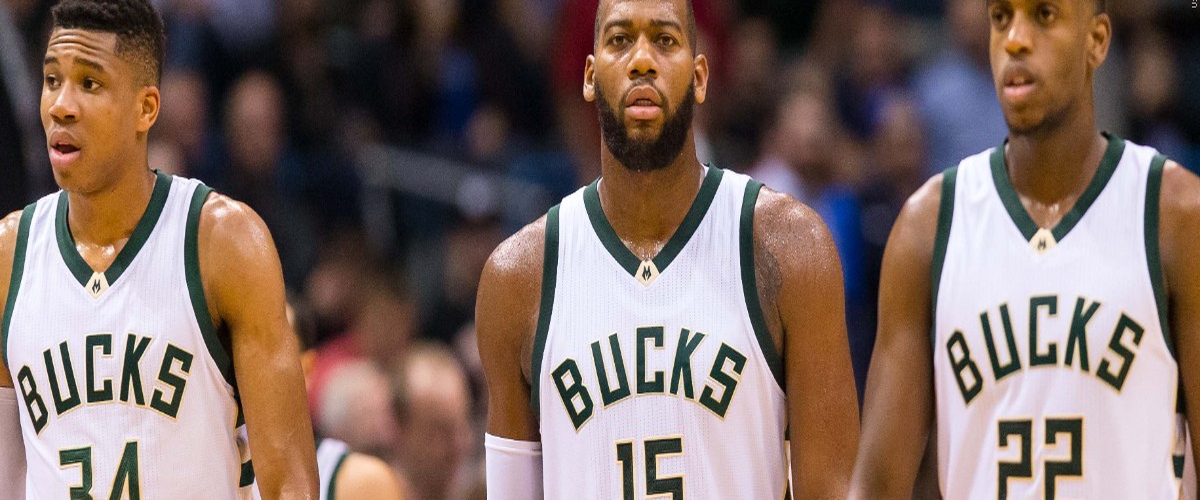 20 years, 20 drafts, and from 1995 all the way through 2014, hindsight is a virtue. I am re-drafting the lottery picks from every draft since the '95 season all the way through 2014, making it a full 20 years of perfect hindsight. Some things to remember is the lottery didn't go to 14 teams until 2015, and that for the years closer to the present, I am only basing this off of current events, and not on projections. I also don't care which team selected who when, this is just a ranking of the best players.
1) G/F Giannis Antetokounmpo, Greece
Accomplishments: All-Rookie 2nd, 2x Rising Star
The Greek Freak is going to be a top five player in the NBA within three years, and there is little that can be done to stop it. All Giannis needs is a reliable jumper.
2) C Rudy Gobert, France
Accomplishments: Rising Star
Gobert is going to be a perennial all-defensive player, and his size and shot blocking abilities are what is going to make him that way. He's a force on the Utah Jazz.
3) G CJ McCollum, Lehigh
Accomplishments: MIP
McCollum went from barely playing with Portland, to being their second best player to Damian Lillard. McCollum has been putting up 20+ PPG for his past two seasons.
4) SG Victor Oladipo, Indiana
Accomplishments: All-Rookie 1st, Rising Star
Oladipo has been the number two guy on multiple teams, and he looks more like he's just going to be a very good player instead of an All-Star.
5) PG Dennis Schroder, Germany
Accomplishments: Rising Star
Schroder has become a pretty good point guard, and was the second leading scorer on the Atlanta Hawks this season. He should be a top ten point guard for a few seasons at least.
6) G/F Kentavious Caldwell-Pope, Georgia
Accomplishments: Rising Star
Caldwell-Pope is the best young two-way player in this group, and definitely could become a Jimmy Butler-type in a few years.
7) SF Otto Porter, Georgetown
Porter went from what looked to be a bust, to the Shaqtin' a Fool MVP, to a key contributor on the Washington Wizards. He's been pretty good this season for the Wizards.
8) C Steven Adams, Pittsburgh
Accomplishments: All-Rookie 2nd, 2x Rising Star
I'm not really sure what Adams will become 10 years down the road, but he is an energetic big who can rebound and score in double figures.
9) C Nerlens Noel, Kentucky
Accomplishments: All-Rookie 1st, 2x Rising Star
Noel has become an enigma, and he is definitely a talented young big. I'm just not sure if he will be the best player from this class.
10) G/F Allen Crabbe, California
Crabbe is the third leading scorer on his team, the Portland Trailblazers, and at this point they are the team who won this really weak draft class.
11) F/C Mason Plumlee, Duke
Accomplishments: NCAA Champion, All-Rookie 1st, 2x Rising Star
Plumlee is by far the best of his brothers, and is a borderline starting big man right now. I'm assuming he will stay that way throughout most of his career.
12) SG Tim Hardaway Jr., Michigan
Accomplishments: All-Rookie 1st, Rising Star
Sometimes Hardaway looks like he doesn't belong in the Associaton, and others he looks like a potential building block for a playoff contender. He is this high because of those seasons, including last, and is potential.
13) C Kelly Olynyk, Gonzaga
Accomplishments: All-Rookie 2nd, Rising Star
Olynyk is a good stretch big man, and he likely will have a role for many seasons on essentially any team.
14) G/F Tony Snell, New Mexico
Tony Snell has really come alive this season, and he is a quality wing defender and three point shooter. He is on the rise.
OTHERS: Tyler Zeller, Alex Len, Trey Burke, Shabazz Muhammed, Ben McLemore, Gorgui Dieng, Andre Roberson, Mike Muscala, Isaiah Canaan, Alex Abrines
---