RIP 2017 Houston Rockets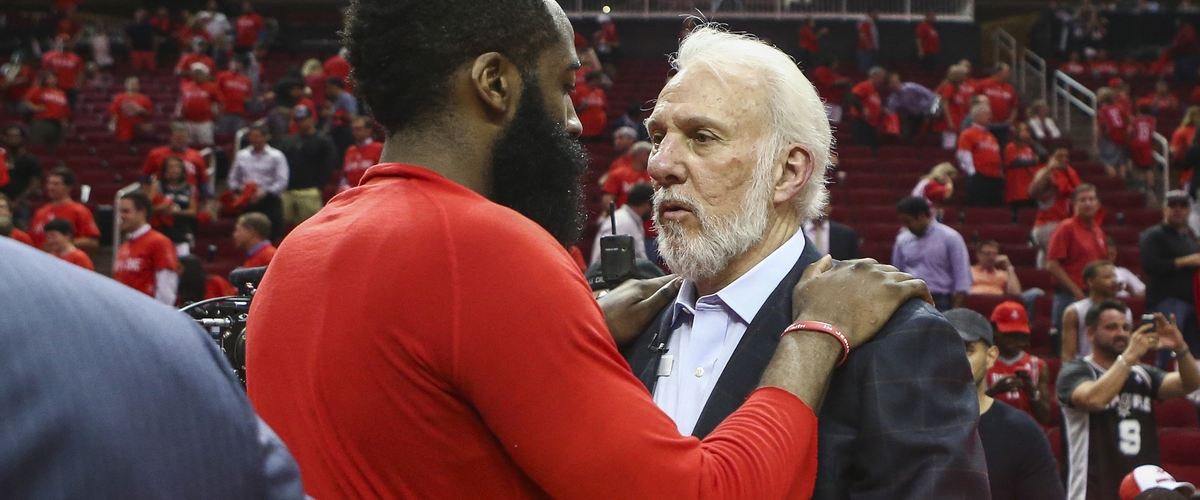 And with that, it's time to do the 2017 conference semi-final RIP's, and who is better to start with than the Houston Rockets. Houston came (somewhat) out of nowhere to be the third best team in the NBA record-wise, and also third best in the conference. They then went on to beat the Oklahoma City Thunder in the first round of the playoffs, but lost to the Spurs in six. The loss was incredibly terrible, a 114-75 blowout without Kawhi Leonard and Tony Parker on the Spurs. Now, they look to try to keep their status as one of the elite in the West.
DRAFT PICKS: They have Portland and Denver's second round picks, and don't have either of their picks
CAP SPACE: $10,865,000
FREE AGENTS: Nene, Bobby Brown, Troy Williams
PLAYERS UNDER CONTRACT
C: Clint Capela, Chinanu Onuaku
PF: Ryan Anderson, Montrezl Harrell, Kyle Wiltjer
SF: Trevor Ariza, Sam Dekker
SG: Eric Gordon, James Harden, Lou Williams
PG: Patrick Beverley, Isaiah Taylor
WHAT TO EXPECT THIS OFF-SEASON
Houston is pretty well set, although maybe trying to find a diamond-in-the-rough type like Nene again would be ideal. They still have every key player returning (providing no opt-outs happen unexpectedly) and a lot of young players a la Capela, Dekker, Harrell looking to take on bigger roles. Houston will likely make a smart signing or two and be done with it, as the roster is pretty much complete.
EARLY PREDICTION FOR 2017-18
Houston is likely to contend with Golden State, San Antonio and whoever else in the West for the top seed again, but likely won't get it. They have a really good team, but I don't see them winning a championship regardless of seeding. Expect a few less wins, but still a top four seed and more than 50 of them.
---