2017 Kansas City Chiefs Preview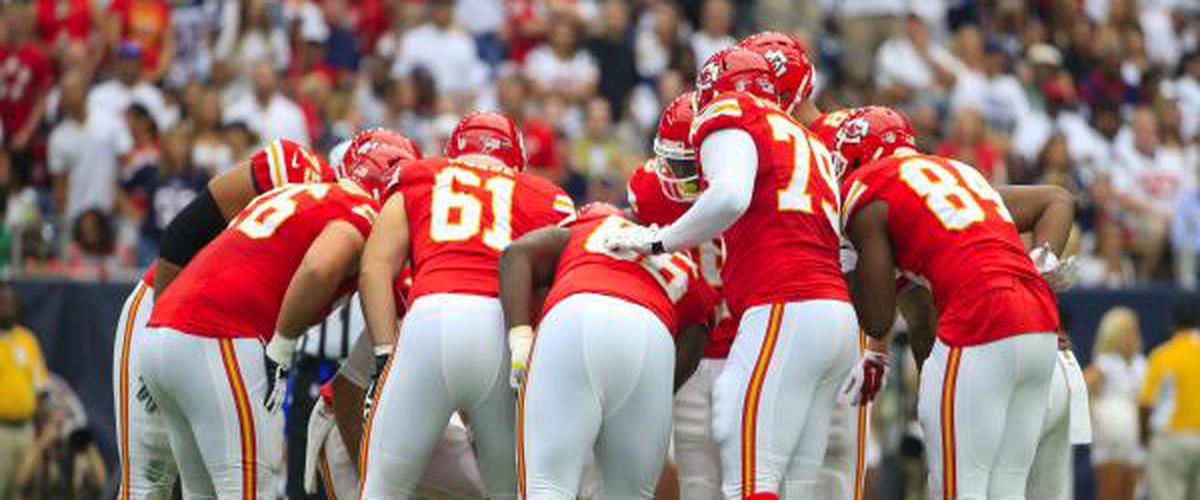 With the final team in the AFC West, I will be doing the division champions, the Kansas City Chiefs. After losing to Pittsburgh at home in a rain-delayed Sunday Night game in the postseason, the Chiefs are actually starting to think about rebuilding. I don't exactly know why, except that many believe QB Alex Smith is not the answer for a Super Bowl contender, but this defense is ready now. I wouldn't count on the Chiefs winning a championship, but don't count them out of the running either.
DRAFT PICKS
To add to my point, I'm not so sure I like what the Chiefs did by reaching for QB Patrick Mahomes II at #10 overall. It really has to crush Smith that this happened, as he has had it happen before with Colin Kaepernick, and he has never truly lived up to his expectations with being the first overall selection. Due to trading up, the Chiefs lost a few selections, but took DE Tanoh Kpassagnon in the second round, and RB Kareem Hunt in the third.
FREE AGENCY
The Chiefs signed NT Bennie Logan to replace NT Dontari Poe, as they chose to keep Eric Berry via the franchise tag instead of Poe. Logan is not much of a downgrade at this point, if he is at all. After that, the Chiefs did a lot of depth signings, such as RB CJ Spiller, TE Gavin Escobar and DE Jarvis Jenkins.
PLAYERS LOST
The Chiefs lost Poe to the Atlanta Falcons, and let backup QB Nick Foles return to Philadelphia. RB Jamaal Charles went to division rival Denver, and DT Jaye Howard went to the Chicago Bears. Outside of those four, the Chiefs really didn't lose a ton, and should basically be the same team as last year, which is not good nor bad.
STRONGEST POSITION
This one is interesting, but if healthy the Chiefs' strength is their linebackers. A trio of Justin Houston, Tamba Hali and Dee Ford is an electric pass rush, when healthy, and ILB's Derrick Johnson and Ramik Wilson are seasoned veterans. The Chiefs are also very well set at both tight end and safety.
WEAKEST POSITION
I'm going to have to go with wide receiver, and although they have improved there they haven't done enough to really wow anybody. Jeremy Maclin is a nice player, and Albert Wilson and Chris Conley are mediocre receivers. Tyreek Hill is as much of a running back as a wide receiver, and after that the depth is gone.
FIVE MOST IMPORTANT PLAYERS TO THE CHIEFS' SUCCESS
QB Alex Smith, RB/WR/KR Tyreek Hill, TE Travis Kelce, OLB Dee Ford, CB Marcus Peters
Number six is clearly S Eric Berry, but the corner position is a much bigger drop-off after Marcus Peters than it is for Eric Berry. Peters also recorded six interceptions, which is impressive for a second year corner. Dee Ford got 10 sacks pretty low-key last season, and is vital for helping both Houston and Hali have reps off. TE Travis Kelce is the best tight end in the NFL outside of Rob Gronkowski, and Tyreek Hill is a do-it-all offensive threat. Alex Smith needs to have his head in the game, which I think he will, after the drafting of Mahomes.
PREDICTION
After looking over the entire AFC West, I believe this is Oakland's division to lose, but the Chiefs are right there. The Chiefs don't have any glaring weaknesses, and while they don't have any glaring strengths either, it shows that they have built depth at every position. The Chiefs are a playoff team, and if they don't make it this season is a disappointment.
---