Fantasy Prep: Quarterbacks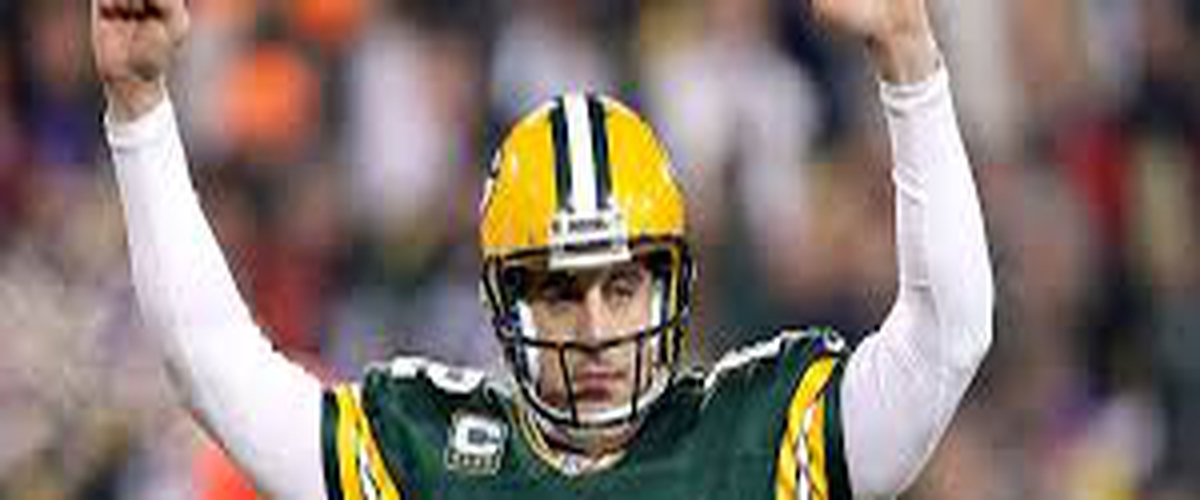 Fantasy football has become a part of the game, and it is probably the biggest way that most people actually stay interested in the games involving teams that they have no allegiance with. Well, there are now fantasy experts (I like to think of myself as one), fantasy beginners, and people who just play for the heck of it. Well, these are my expert opinions on how to judge players, in non-PPR leagues and with 12 teams. Today is the most important single position on the actual field, but is it in fantasy? Here are the quarterbacks.
Last season, I was smart enough to realize that people would forget about Tom Brady in the early rounds of the draft, and was able to select him in the fifth round after taking an elite trio of wideouts and a running back. I also think that I took Blake Bortles late in the draft, but ended up moving on from that one pretty fast. Bortles can put up big numbers like 2015, but he was a big bust. With that said, the rest of my team was good enough to go 12-2, so maybe quarterback isn't so important.
To start, quarterbacks need to throw for 25 yards compared to a receiver or rusher having to gain only 10 to get a point. In some leagues, quarterbacks also only get four points per touchdown, but in the ones where they get six points, they are more valuable. Another way to address quarterbacks is the rushing quarterbacks, such as Cam Newton, Dak Prescott and Russell Wilson, as they have other ways of gaining yards. With that said, guys like Aaron Rodgers, Matt Ryan, Brady, and Derek Carr are can't miss (assuming healthy), and are the only ones you should even consider in the top three rounds. Here are my tiers of quarterback (ranked in order of best to worst).
TIER 1: ELITE
Aaron Rodgers (GB), Tom Brady (NE), Matt Ryan (ATL), Derek Carr (OAK)
This group used to contain the likes of Peyton Manning, who's retired now, and Drew Brees. They have been replaced by Ryan and Carr in this group. These guys have a combination of great receiving talent surrounding them along with limited interceptions and pass-heavy offenses. Plus, all of their teams are win-now teams that should make the postseason. If these guys don't score 30 fantasy points per game, they either played a really good defense or had a rare off-game.
TIER 2: SHOULD START
Ben Roethlisberger (PIT), Drew Brees (NO), Philip Rivers (LAC), Dak Prescott (DAL), Cam Newton (CAR), Russell Wilson (SEA)
Roethlisberger and Brees could be in the "elite" tier, but I believe their numbers will be closer to the rest of this group than the elite group. Philip Rivers has quietly and often put up huge numbers the past few seasons, but he isn't on a great team. Prescott, Newton and Wilson are the three best rushing quarterbacks, but beware of Cam's shoulder injury.
TIER 3: TWEENERS
Matt Stafford (DET), Marcus Mariota (TEN), Jameis Winston (TB), Kirk Cousins (WAS), Eli Manning (NYG), Andy Dalton (CIN)
These players would either be a great backup, or a potential starter if you have decided to draft the rest of your team first. They all have their reasons for being lower, such as more picks, less experience, worse receiving corps, etc., but they all have the talent to start for your team. Stafford is probably the safest bet here, and both Mariota and Winston run the ball as well. Be wary of Eli Manning, as he has led the NFL in picks multiple times since 2011.
TIER 4: BACKUPS
Carson Palmer (ARZ), Tyrod Taylor (BUF), Carson Wentz (PHI), Ryan Tannehill (MIA), DeShaun Watson* (HOU), Alex Smith (KC)
This takes you to 22 quarterbacks, so pretty much everybody should be able to get two of these players on their teams. DeShaun Watson has the "*" to symbolize being a rookie, and that's an example of why he's just a backup on a fantasy team for now. Carson Palmer could be a steal if he plays like he did two seasons ago, and expect Wentz to potentially take a step forward. Alex Smith is the safest of these quarterbacks, but his receivers are awful. Tyrod Taylor is a rusher as well, and Tannehill is super inconsistent. Pick your poison, and don't plan on these guys being your starter.
TIER 5: NOT WORTH IT
Mike Glennon (CHI), Sam Bradford (MIN), Blake Bortles (JAC), Denver Starter (Denver), Jared Goff (LAR), Brian Hoyer (SF), Cleveland Starter (CLE), New York Jets Starter (NYJ)
This group has three quarterback battles that haven't even named a starter yet, and at this point I'd pick a different position and find out who's the best in time for your bye week instead of drafting one late. Hopefully you don't have to make somebody here a starter, but Sam Bradford and Blake Bortles are in the best situations, while Mike Glennon has the best upside. Denver's starter could be Paxton Lynch or Trevor Siemian, but they both have been bad in camp so far. And most importantly, don't draft someone from Cleveland or the Jets.
INJURED TIER
Andrew Luck (IND) and Joe Flacco (BAL)
I wouldn't take whoever the starter is for these teams either, and right now it appears to be Scott Tolzien for Indianapolis and Ryan Mallett for Baltimore. There is a chance of it being Colin Kaepernick in Baltimore, but even then, don't do it. I'd stash Luck if you don't end up with one of the top two tiered QB's, and take a late-bye third tier and hope for the best. Flacco's injury is less serious, and he'd be in the "tweener" tier. I have a healthy Luck ranked 6th overall.
---