Fantasy Prep: Wide Receivers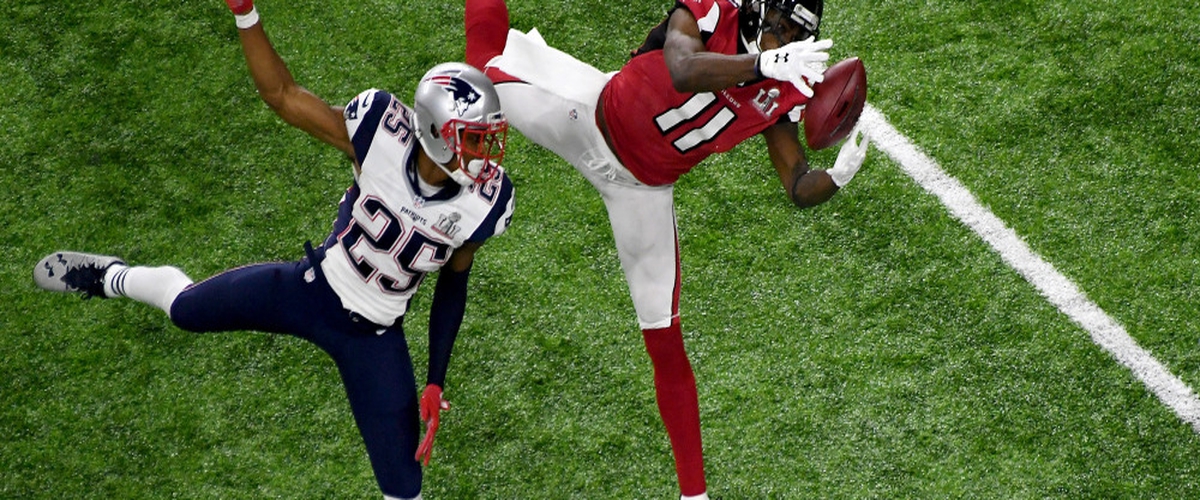 Fantasy football has become a part of the game, and it is probably the biggest way that most people actually stay interested in the games involving teams that they have no allegiance with. Well, there are now fantasy experts (I like to think of myself as one), fantasy beginners, and people who just play for the heck of it. Well, these are my expert opinions on how to judge players, in non-PPR leagues and with 12 teams. Today, I'll be discussing the most talented group in fantasy overall, the wide receivers.
There are so many receivers available, that every team in a 12 team league is capable of having six quality options each, so depth is really not a problem here. Even with losing a couple of receivers, such as Mike Williams of the Chargers, to injury the depth isn't hurt. Corey Coleman, Donte Moncrief and Tyler Lockett are all top three options on their teams, but they aren't even top five options for you. I have them ranked 60th-62nd. My point, don't worry about depth. Still, I recommend getting as many high-end ones early as possible.
TIER 1: TOP OF THE TOP
Julio Jones (ATL), Antonio Brown (PIT), Odell Beckham (NYG), Jordy Nelson (GB), Mike Evans (TB), Dez Bryant (DAL), AJ Green (CIN)
If you can somehow get two of these guys on your roster, you're golden. One or two of these guys usually battles injuries every year, but overall they are among the highest scorers in all of fantasy. Even if they struggle, they are all must starts. The biggest potential for a "bust" here is Dez Bryant due to having the most injury trouble lately, but all of these guys are pretty safe.
TIER 2: OTHER MUST STARTS
Michael Thomas (NO), TY Hilton (IND), Brandin Cooks (NE), Amari Cooper (OAK), Doug Baldwin (SEA), Demaryius Thomas (DEN), Jarvis Landry (MIA), DeAndre Hopkins (HOU), Kelvin Benjamin (CAR), Julian Edelman (NE), Tyreek Hill (KC), Davante Adams (GB)
TY Hilton and Jarvis Landry are dealing with injured quarterbacks right now, but they are both still good enough to put up numbers most weeks despite a lack of quarterback. DeAndre Hopkins was the best receiver two years ago but struggled last season. Tyreek Hill will get some rushing yards as well as receiving yards. The two to keep an eye on here though are Michael Thomas and Amari Cooper, and are the most likely to have huge seasons.
TIER 3: STARTERS
Larry Fitzgerald (ARZ), Terrelle Pryor (WAS), Brandon Marshall (NYG), Allen Robinson (JAC), Stefon Diggs (MIN), Golden Tate (DET), Jeremy Maclin (BAL), Michael Crabtree (OAK), Sammy Watkins (BUF), Keenan Allen (LAC)
These are other players who you should plan on starting for sure, and having three players from these first three groups is ideal, but you can still survive with only two. Sammy Watkins and Keenan Allen are the players to watch here, as Allen is the number one receiver in pass-happy Los Angeles (Chargers) and Watkins had huge potential. Fitzgerald, Marshall and Maclin all have their own concerns, mainly due to age.
TIER 4: TWEENERS
Corey Davis* (TEN), John Ross* (CIN), Emmanuel Sanders (DEN), Alshon Jeffery (PHI), Jordan Matthews (PHI), Marvin Jones (DET), Jamison Crowder (WAS), Rishard Matthews (TEN), DeSean Jackson (TB), Pierre Garcon (WAS), Mike Wallace (BAL), Randall Cobb (GB)
Everybody here has their reason for being a capable starter, and yet they all have their thing for why they might be a bust as well. If Jeffery and Matthews were not both together, I'd have them being the safest bet, but since they are taking receptions away from each other it might take some yards away. DeSean Jackson is the safe bet here, and Randall Cobb is looking to bounce back as well. Corey Davis and John Ross are both rookies.
TIER 5: BACKUPS
Robert Woods (LAR), Martavis Bryant (PIT), JuJu Smith-Schuster* (PIT), Tyrell Williams (LAC), Kenny Britt (CLE), John Brown (ARZ), Tavon Austin (LAR), DeVante Parker (MIA), Willie Snead (NO), Kenny Stills (MIA), Mohamed Sanu (ATL)
In many ways, this can also be the bounce back category for many names here. Some like Sanu and Snead were breakouts, but I don't trust them to be as good this season. Tyrell Williams had a monster season last year that went well under the radar, but he's more likely a one-hit wonder.
TIER 6: LAST RESORTS
Adam Thielen (MIN), Cameron Meredith (CHI), Quincy Enunwa (NYJ), Sterling Shepherd (NYG), Allen Hurns (JAC), Tajae Sharpe (TEN), Cole Beasley (DAL), Corey Coleman (CLE), Donte Moncrief (IND), Tyler Lockett (SEA), Ted Ginn (NO), Terrance Williams (DAL), Chris Hogan (NE), Zay Jones* (BUF), Eric Decker (TEN), Brandon LaFell (CIN), Marquise Lee (JAC), Taylor Gabriel (ATL)
These players aren't really last resorts, but most of you should be able to easily get four players in the top five groups, so these players aren't a necessity. They are ones to keep an eye on, however, as some could start having huge seasons, while others could fade away and not be heard from. Overall, though, don't draft (most of) these guys unless you're filling a roster spot. My top three are Corey Coleman, Zay Jones, and a healthy Sterling Shepherd.
---