Five Teams with the Best Shot at the Warriors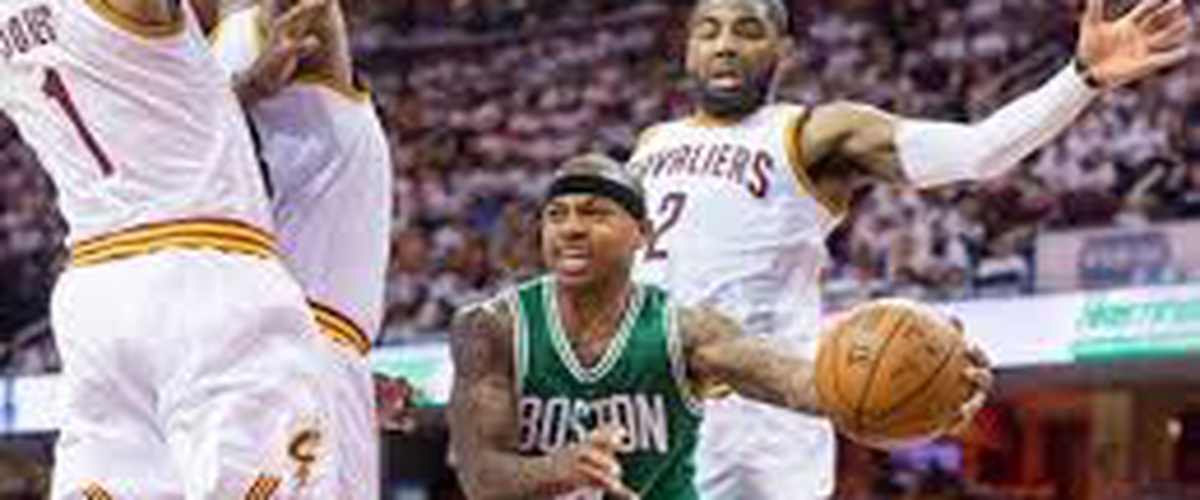 This isn't five teams that can beat the Warriors, this is the five teams that have the best chance to stop them one day. Not just next season, but over say the next three. I have five teams, three in the East, two in the West, and a couple might shock you. To start, here is a list of the honorable mentions.
HONORABLE MENTIONS
Los Angeles Clippers, New Orleans Pelicans, Utah Jazz, Houston Rockets, Washington Wizards, Miami Heat
The Clippers are about to implode, but if they manage to keep a team together, they might have enough juice. New Orleans has the Cousins-Davis duo, but who knows how long that will last. Utah is young and improving, but if they lose Hayward they are done. Houston has the offense and James Harden, but not enough elsewhere. Washington's backcourt is their strength, but they aren't at the Warriors' level. Miami has Pat Riley, and that's about the only reason they are here.
5) MILWAUKEE BUCKS
The Bucks have perhaps the only player who can stop Durant based on height and defensive abilities, and that is Giannis Antetokounmpo. If the Greek Freak develops a jumper, he will be the best player in basketball in five years. Malcolm Brogdon might become a superstar defender and be able to stop Klay Thompson. Thon Maker could turn into a second Giannis, making it almost impossible to guard them both. Throw in Khris Middleton, a healthy Jabari Parker and some cap space, and you have a viable contender with length.
4) MINNESOTA TIMBERWOLVES
Here me out, because I know the Wolves haven't made the playoffs since Kevin Garnett was an MVP candidate with them. But this team has two young superstars, along with a hyper-athletic combo guard. Should the Wolves add a better point guard than Ricky Rubio, a combo forward in the lottery, and veteran bench help, this team will grow into a playoff contender next year. In three years, this could be the second best team in the West should the band stick together. And don't forget Tom Thibodeau's defensive coaching style and experience.
3) CLEVELAND CAVALIERS
The defending Eastern Conference Champions are third? With all of the cap space issues, and LeBron aging, it's just hard to see Cleveland beating them. They are already about as good as they can get, and it's really hard to see them adding two more stars to contend with the Warriors. They got a game on them, sure, but they had to get 86 points in the first half. That probably won't happen again.
2) SAN ANTONIO SPURS
As long as the Spurs have Kawhi Leonard and Greg Popovich, anything is possible. If Kawhi hadn't gone down, the Warriors would have lost game one, but I'm not sure about losing the series. The Spurs always find a way to win 50 games, and they should be around to fight the Warriors for the next few years.
1) BOSTON CELTICS
The Celtics are the only team with enough cap space, draft picks, and talent to build another superteam. They have four first rounders that aren't their own, owe nothing to anybody else, and have two stars already. They have the cap space to bring in a max player this off-season, and enough trade bait to bring in another. This team is also young enough to be around long enough to have a window that is perhaps beyond the Warriors' window. Remember, this team won the fourth most games in the NBA (most in the East) and has the number one pick. It's conceivable that they can grow into a superteam.
---