Grading the Value of Each Milwaukee Brewer Position Player This Season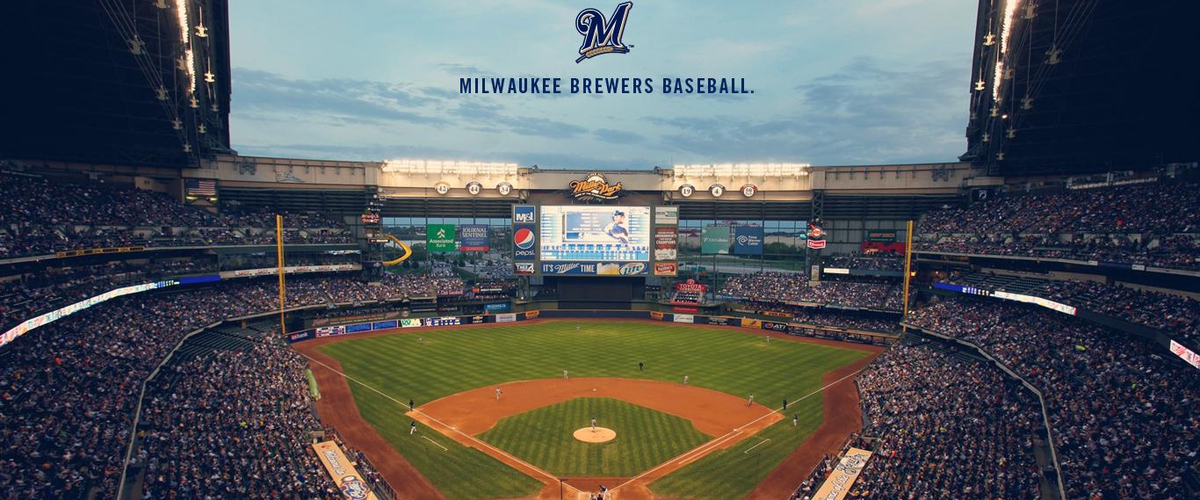 I believe that we are far enough into this season where we can decipher who is actually pulling their weight on the roster (and the salary cap) and who is not. Who is worth what they make, and who is worth the amount of playing time they are receiving? Are they rising or falling? That's what I'm here to answer for the first-place Brewers.
POSITION PLAYERS
Incomplete/Gone: OF Brett Phillips, Kirk Nieuwenhuis, Lewis Brinson
Neither of these players have had enough playing time this season to warrant any real analysis yet.
1B Jesus Aguilar
When you look at how much Aguilar is making, he is definitely pulling his weight. The club acquired him off waivers from Cleveland, and he probably wasn't even supposed to make the big league roster. I'd say having the fourth best batting average of all positional players along with six homers and 21 RBI is more than we expected of him throughout the entire season.
SS Orlando Arcia
Arcia was never expected to have a huge bat, or put up numbers like Troy Tulowitzki did when he came into the major leagues, so I think Arcia is doing about what is expected. His defense is amazing, and his offense is good enough to keep him in the lineup as the eighth hitter. .253 with four homers and 20 RBI's is pretty good, and better than quite a few starting shortstops elsewhere.
C Jett Bandy
Bandy's defense has been pretty solid this season, and his offense is just as good as Martin Maldonado's. I'm not comparing him with Jonathan Lucroy because that would be unfair, although Lucroy's stats in Texas are sort of a blend between Bandy and Manny Pina. Bandy's doing good enough to stick around.
LF Ryan Braun
Ryan was doing solid before injuries derailed his season, but he's not worth it at this time because of that. His stats are about the same as Jesus Aguilar's, and while Aguilar is doing really well for him, Braun is an ex-MVP and should be held to higher standars. I'm looking forward to seeing what he can do when he returns from injury.
CF Keon Broxton
I don't want recency bias to take control over my opinions on Broxton, and to be frank he's way too streaky of a hitter to keep around long-term. His defense is good, and he's fast, but with all of the outfielders on the farm I wouldn't expect to be seeing him in 2020.
UT Nick Franklin
He's the position player I'm most ready to get rid of on this roster, and while he does play every position, he's not hitting very well. He hasn't had the chance to like a lot of the other players on the team, but he still isn't doing very good. He's good at his role, but he shouldn't be around long-term.
UT Hernan Perez
Hernan has started at five positions multiple times this season, and he's done a good job. He's one of four Brewers with 30 RBI's already, and he's not a "starter". He gets the job done wherever he's playing, or hitting in the lineup. He's not a superstar, but he might be one of the five best utility men in all of baseball, and would be in the running for the 6th man equivalent of baseball.
C Manny Pina
Pina's hitting .300 right now, and is producing runs. His defense is also very impressive, and he's been very good with the pitching staff. If I had to say which catcher in the entire Brewers' system I'd want to keep for the next decade, it would be Pina. Do I think we can do better at catcher though? I think we need to wait for the end of the season and see what he does next year too.
RF Domingo Santana
Domingo has really come on this season, tied for second in homers and RBI's, along with a .280 average. He's a steady bat in the lineup, and has been durable all season. His fielding isn't awful either, and he has shown the potential of being a long-term piece with this team.
3B Travis Shaw
Shaw leads the Brewers in batting average and RBI, and is on pace to shatter his personal home run high of 16 in a season. He does a real good job of making you forget that the Brewers' farm system isn't filled with great third basemen, and has made the Brewers win the Tyler Thornburg trade by a mile.
2B/INF Eric Sogard
Sogard came up from the minors and has been hitting the lights out of the baseball. I know he is the actual leader in batting average, but Shaw has more than twice as many at bats as Sogard. Still, hitting .357 in 84 at bats is impressive, and Sogard has been a nice boost to the offense.
1B/LF Eric Thames
Thames went on a tear early in the season, and I mean an absolute tear. There was a point in time in late April where he was on pace for 81 home runs, and although he might not even hit 40, he's already hit as much as I expected. The rest of the league caught up to him, but he's going to be solid for the rest of the season.
2B Jonathan Villar
Villar should have taken that extension, because he has really struggled this season, and is now on the DL. He leads the team with 14 SB, but is nowhere near getting back to the 62 he stole last year. I hope he takes off when he gets back from the DL, but I kind of expected a regression from Villar, just not of these proportions.
---