Grading Every Milwaukee Brewer Pitcher This Season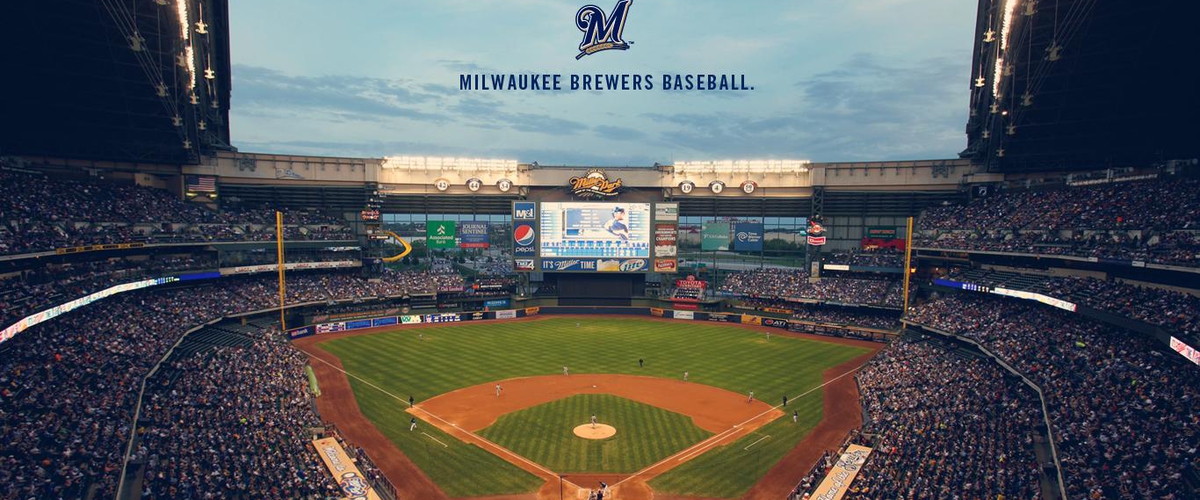 I believe that we are far enough into this season where we can decipher who is actually pulling their weight on the roster (and the salary cap) and who is not. Who is worth what they make, and who is worth the amount of playing time they are receiving? Are they rising or falling? That's what I'm here to answer for the first-place Brewers.
PITCHERS
Incomplete/Not Enough Time/Gone*: David Goforth, Jhan Marinez*, Paolo Espino, Neftali Feliz*, Tommy Milone*, Taylor Jungmann
SP Chase Anderson
Anderson has been the best starter on the roster this season, and I don't think anybody saw that coming. He is also fifth in the National League in ERA among qualified pitchers, and is .01 better than Junior Guerra for best overall. His scoreless streak is a huge reason why he has been successful, but he could eventually become a quality number two starter.
RP Jacob Barnes
After Feliz imploded this season, Barnes became the setup man. While he still allows too many runs for a guy in his position, Barnes has been solid allowing only four home runs in almost 34 innings. He's a rookie technically, so he will get better.
SP Zach Davies
Davies is still working his way back from that awful two game start to the season, and his 4.91 ERA really doesn't show how he's done this season. Look more at the 7-3 record, or the 14 starts he has made and the consistency he has shown for being out there every fifth day. Don't be surprised if Davies' ERA is under 4.00 by the end of July.
RP Oliver Drake
Drake has been hit or miss, and he actually picked up his first career save this week. Drake is a solid pitcher, but he's nothing to really rave about. He's a nice piece, but nothing long-term should be expected from him.
SP Matt Garza
If it weren't for the two injuries that Garza has suffered already this season, he might have been traded by now. He only has a 4.17 ERA, and while that isn't ideal it shows the improvement he has made from last season's disaster. If we stay in contention around the trade deadline, Garza might actually be worth keeping.
SP Junior Guerra
Guerra was injured in the season opener, and since he returned in his five starts he has been lights out allowing only eight earned runs in 30 innings in his five starts back from injury. Guerra is pitching how we thought he would, and I think has earned himself a solid spot in the future of the Brewers.
RP Josh Hader
So far, so good for Josh Hader as he has pitched 3.1 scoreless innings, including two in St. Louis Thursday night. I know a lot of people hoped for him to become the ace of the team, but maybe becoming the setup man and potential closer might be his true role with the Brewers, especially for this season.
RP Jared Hughes
Hughes has the third best ERA of active relievers for the Brewers, and that is only behind the 3.1 IP by Hader and the dominant Corey Knebel. Hughes was a nice waiver-wire pickup before the season by GM David Stearns, despite the struggles he has gone through. Still, a 3.86 ERA from a waiver player is pretty good.
CL Corey Knebel
Speaking of Knebel, and his 61 strikeouts in 35 games, and his four earned runs leading to a 1.04 ERA and an opponents batting average of .144, he has been perhaps the best reliever in the NL Central. His ERA is second best among all NL pitchers with at least 3 saves (Kenley Jansen), along with earned runs, and his strikeouts are tied for 29th among all NL pitchers, and is miles ahead of the other closers. If he keeps this up, he won't win the Cy Young, but he will have earned a few votes probably.
SP Jimmy Nelson
Jimmy Nelson has also been a very consistent starter for the Brewers, and has perhaps earned back his spot in the future. He is among qualified leaders in ERA, and while he doesn't have Anderson's numbers, he has been the second-best starter for the Brewers so far this season.
SP/RP Wily Peralta
Peralta might be next to go, and he really, really needs to start earning back his right to be on this team. His confidence is shaken, and I'm afraid everybody else's confidence in him has been shaken as well.
RP Rob Scahill
Scahill is the only player not currently on the 25-man roster on this list. Scahill was sent down a few days ago in that flurry of moves involving Brandon Woodruff, Brent Suter and Paolo Espino. Scahill had been solid for the most part, but the flexibility in his contract is what allowed the team to be able to send him down in favor of Suter.
SP Brent Suter
Suter has been up and down from the minors a few times now, and while he hasn't really been outstanding, he's been good enough to keep around. He's been surprisingly good in Colorado Springs, and will probably have a more permanent role later in this season.
RP Carlos Torres
Torres was the best returning reliever from last season, and while he hasn't been unbelievable this year, he has had his moments. Lately Torres has been struggling, but if any of the struggling relievers are going to come around, I'm putting my money on Torres being that guy.
---