NBA? No Basketball (in) Advance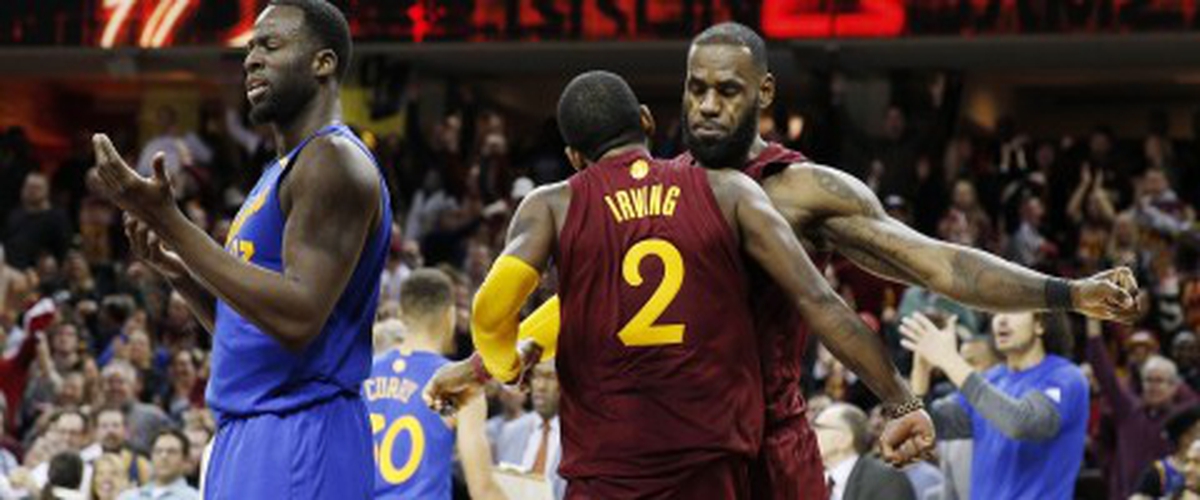 In advance of what, some ignorami may ask (is that the plural version of "ignoramus" because that's what I meant there). Well, to elongate that phrase of "No Basketball (In) Advance", it refers to the conference finals, and possibly even the NBA Finals. This season didn't make a difference to whom can declare themselves champions. Four of the top five, at minimum, are now in their conference finals, and the only three "true contenders" are still here. In fact, they both are overwhelming favorites to meet for a third time.
To elaborate, what the other 26 teams have done up to this point has been null and void, and everybody saw this in August (and I only say August, because trades still happen in July and August that have overwhelming affects on the association, aka Dwight Howard/Chris Paul). The season Russell Westbrook had, the emergence of Giannis Antetokounmpo, the 70 point game by Devin Booker, all of the Paul-Griffin-Jordan drama in Los Angeles, it didn't matter. Because we have a (greater than) 50% chance of seeing what we all expected to see prior to the season beginning.
I haven't looked back at my previews for the postseason, but I know that I had these four teams in the conference finals, and I think I had Cleveland-San Antonio in the Finals. Yes, it could have very well been possible had Kawhi not been fouled, so now I have to assume the same as the rest of the leauge, Golden State-Cleveland. In other words, everybody saw this coming, and all of the rest of the league's drama doesn't matter until one or both of these teams disappears. I have to say, even if Cleveland wins, it's more likely for them since Durant and Curry will be in Golden State for at least five more years guaranteed, and LeBron might not be the same in 5 years.
That's why I have been kind of ignoring the NBA postseason until now, and yes these are the two teams in each conference who have a remote shot of beating Cleveland and Golden State, but it probably won't happen. Welcome to the league of predictability, and if it appears to be Golden State and Cleveland again after the off-season, you really won't need to watch until June.
---