Packers Draft Revi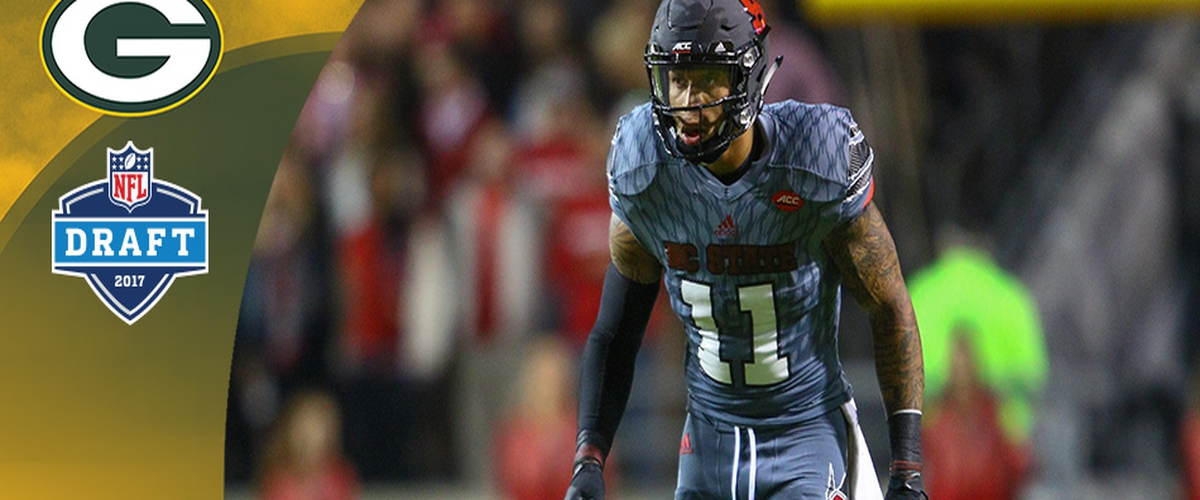 Overall I have to say that I feel the best about this draft as I have about basically every draft in the last few seasons. There aren't many picks I dislike, and overall, I think all 10 of these rookies have a legitimate chance of having a real role with the Packers in 2017. Ted, in my opinion, this might have been your best draft. Here is a preview of each player, and what to expect from each of them.
CB Kevin King
King will be playing right away, as he was the first pick on day two of the draft. It also helps that the cornerback position is wide open, as he will essentially be in a five-way battle for the number one corner job. With the draft capital used to draft King, I have to say he is the favorite right now, but veteran Davon House and the second round pick two years ago, Quinten Rollins, are both very close behind. It just depends on who has the best camp.
S Josh Jones
Josh Jones has likely jumped Kentrell Brice on the depth chart for backup safety, and he will likely take Micah Hyde's role on the defense. He is also insurance, as Morgan Burnett is a free agent next off-season, and Ha-Ha Clinton-Dix will be one the year after. In other words, this is a way for Ted Thompson to determine if they (absolutely) need to re-sign either or both of those safeties.
DL Montravius Adams
I think that's how to spell his name, but now he has made the defensive line actually appear to have depth with it. I've watched Adams' tape, and he has ran over opposing SEC linemen en route to making plays. With Adams, the line has eight players who are good enough to make the roster, and that almost may make the line a strength of the team.
OLB Vince Biegel
The other OLB from the Badgers, Biegel is an outstanding player. He was the number one linebacker in Wisconsin going into the past two seasons, and yet Joe Schobert and TJ Watt got more hype than Biegel. Biegel will be a great fit for the Packers, and he will add depth behind Nick Perry and Clay Matthews at the outside linebacker position.
RB Jamaal Williams
The first of three running backs taken, Williams has the best chance of becoming the "bell cow" for the Packers. At this point, I really don't care if they use a by-committee approach and use three or four backs per game, because they now have almost too much running back depth.
WR DeAngelo Yancey
Yancey was a pretty good player for Purdue, and if given the chance, he should be capable of helping the Packers' offense. He put up big numbers for Purdue, and since it is Purdue, that should be noteworthy.
RB Aaron Jones
A lot of experts think Aaron Jones is the best running back Ted Thompson drafted today, but I'm going to hope it's Williams. I always believe that numbers matter most when it comes to college backs, and Jones definitely fits that description
OL Kofi Amichia
Amichia can play both guard and tackle, and he will have a chance to become the next day three lineman drafted by the Packers to become a starter. He might start next year, and don't be surprised if it happens.
RB Devante Mays
Back in the 1990s, Ron Wolf took three corners in a row when the Packers needed one. It turned out the third guy was the one who contributed the most, so chances are the Packers have a great running back from this draft. Is this the right way to go about finding one? Maybe not, they have other positions of need too, but I'm glad he did this instead of drafting one too early.
WR Malachi Dupre
Dupre was a possible top 100 pick, and the Packers got him six picks before the last. He and Yancey won't be the future of the Packers' receiving core, but they both could easily challenge for a roster spot.
---