Packers Early Roster Predictions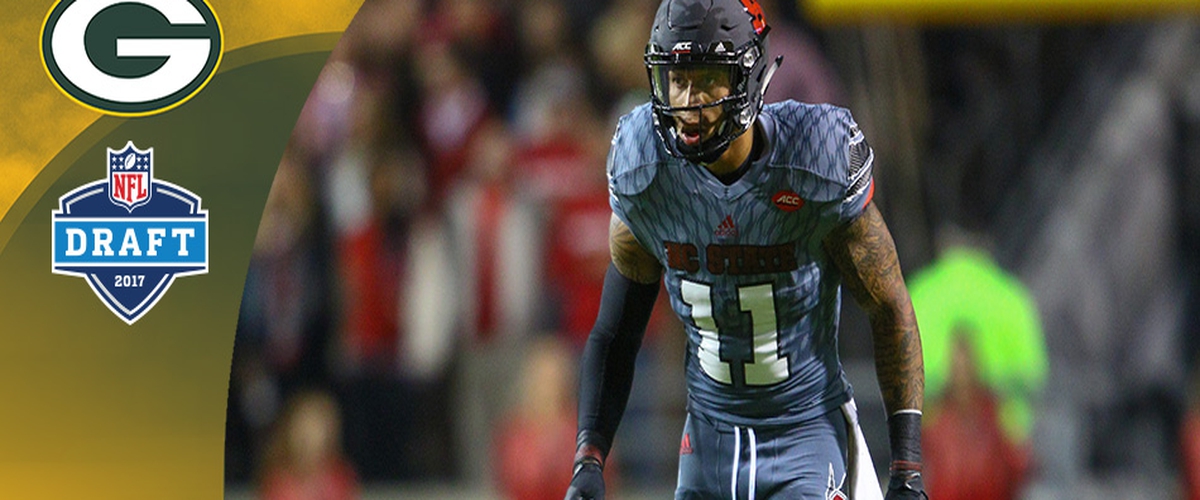 We are still over four months away from regular season NFL action, but that doesn't mean I can't predict who will be on the roster in a few months. Now, I'm not exactly sure who starters will be, or which undrafted free agents have the best chance, I'm doing this totally based off of position.
QB (3): Aaron Rodgers, Brett Hundley, Joe Callahan
--Cut: Taysom Hill
There is almost always four quarterbacks that are in a training camp, hence why Hill is around. He may be a favorite for being on the practice squad, but unless there is a Hundley trade, don't expect him to be on the roster. Joe Callahan is a fan favorite, and I don't think Ted will cut Rodgers.
RB (3): Ty Montgomery, Jamaal Williams, Aaron Jones
--Cut: Christine Michael, Don Jackson, Devante Mays
If they really do plan on keeping Montgomery as the starter, and they really intend on having three quarterbacks and a fullback, the one of the draft picks will get cut. I'm going with the 7th rounder here, but I think this is a place to revisit during training camp. Christine Michael isn't that surprising of a cut, but he has more NFL carries than the rest of the backs combined.
FB (1): Aaron Ripkowski
--Cut: Joe Kerridge
I don't think Kerridge will make the roster, and he screams practice squad. Ripkowski has become a pretty good fullback, and although he had that atrocious fumble in the NFC Championship game, he's still a good player and important part of the team.
TE (3): Martellus Bennett, Richard Rodgers, Lance Kendricks
--Cut: Beau Sandland
This is the best trio of tight ends in the NFL, and probably pretty easily. Yeah, none of these guys are a top five tight end, but Bennett is pretty darn good and having Aaron Rodgers will make him better. Richard Rodgers is criticized too much in my opinion, but the Packers also over-praise him. He might be a surprise cut.
WR (6): Jordy Nelson, Davante Adams, Randall Cobb, Geronimo Allison, Trevor Davis, DeAngelo Yancey
--Cut: Jeff Janis, Malachi Dupre, Antwan Godley, Max McCaffrey, Montay Crockett, Aaron Peck
This is another really tough position to sort out, and mainly because it is so jumbled on who is where. Nelson, Adams and Cobb are starters, and Allison is likely safe after his breakout during the end of the season, but the other two spots are not certain. They are more likely to give up on Janis than Davis since Davis is younger, and I'm going with the 5th round pick over the 7th rounder again. It could easily be flopped, though, or there could be seven spots (though there shouldn't be).
OL (9): David Bakthiari, Bryan Bulaga, Corey Linsley, Lane Taylor, Jahri Evans, Jason Spriggs, Don Barclay, Kyle Murphy, Kofi Amichia
--Cut: Thomas Evans, Christian Schneider, Lucas Patrick, Justin McCray, Geoff Gray, Jacob Flores, Adam Pankey
I don't think there are too many complaints about who gets cut here, and the real question is who the starting right guard will be. Lucas Patrick is a potential dark horse for right guard, but overall I'd think this group is pretty set.
DL (6): Mike Daniels, Kenny Clark, Ricky Jean Francois, Dean Lowry, Montravius Adams, Brian Price, Letroy Guion***
--Cut: Izaah Lunsford, Christian Ringo, Imarjaye Allbury
The defensive line looks pretty solid as well, with or without keeping Guion after his suspension. The only real debate is do they keep Price or Ringo before Guion returns, or if either of them make it at all.
ILB (4): Jake Ryan, Blake Martinez, Joe Thomas, Jordan Tripp
--Cut: Derrick Matthews, Cody Heiman
This group is pretty settled as well, and it could be a little shaky if Clay Matthews moves back inside. I think the linebacker depth isn't great enough to move Clay all over the place, so I think that having the trio of Ryan, Martinez and Thomas inside will be sufficient.
OLB (5): Clay Matthews, Nick Perry, Jay Elliott, Kyler Fackrell, Vince Biegel
--Cut: Reggie Gilbert, Johnathan Calvin
Those five guys will make the team, it's just where they are on the depth chart is the debate. Obviously, Biegel is the fan favorite to backup Perry and Matthews, but Elliott has shown flashes and Fackrell is a third round pick who has shown them as well. It will be interesting to see who the third wheel is.
CB (6): Kevin King, Davon House, Quinten Rollins, Damarious Randall, LaDarius Gunter, David Rivers III
--Cut: Demetri Goodson, Josh Hawkins, Herb Waters, Lenny Pipkins, Domatello Brown
I think it's time that we finally give up on Goodson, and Ted Thompson almost always has an undrafted free agent make the team, so I'm picking one at corner. And, all five of those guys realistically have a shot to become a starter, so this battle hopefully will bring out the best in the corners.
S (4): Ha-Ha Clinton-Dix, Morgan Burnett, Josh Jones, Kentrell Brice
--Cut: Marwin Evans, Jermaine Whitehead
Josh Jones is good insurance for Burnett's impending free agency, and I'm comfortable with all four of these safeties getting significant playing time.
Specialists: K Mason Crosby, P Jacob Schum, LS Pepper Taybor
--Cut: P Justin Vogel, LS Derek Hart
Crosby is set in stone, Schum likely will make the roster, and I have no idea who any of these long-snappers are, or who is the favorite. I also really don't care, their job is among the simplest in the gam
---