Packers' Positional Previews: Quarterbacks & Specialists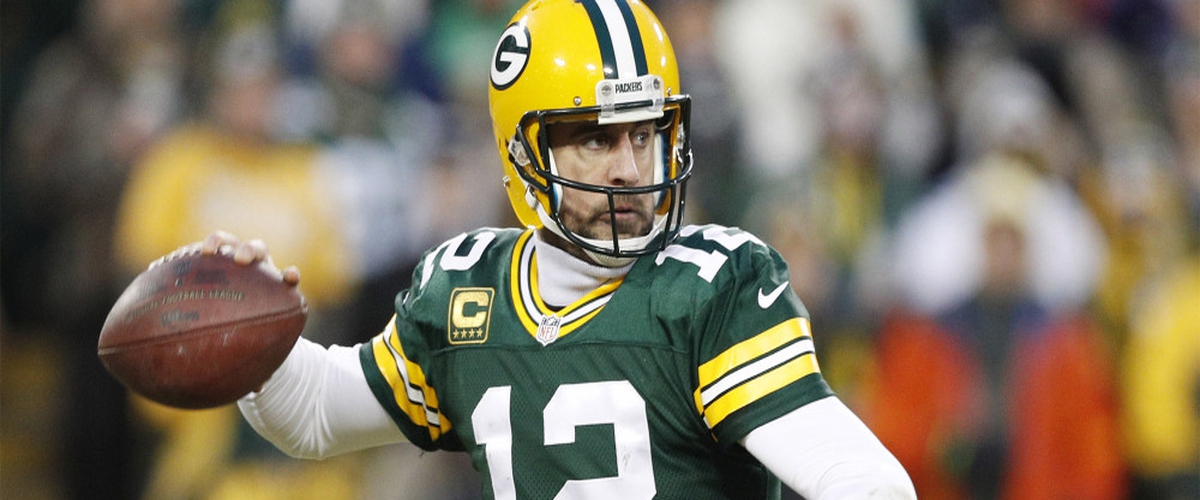 I believe that the Packers need to get some more respect from around the league and have more people believe that this team has a real chance of being the best in the NFC. Sure, the defense isn't as talented as some would hope, but this offense should be better than ever, and Aaron Rodgers is the best QB in the NFL (yes, the other 49 states probably don't agree with Wisconsin), but if you take Rodgers off the Packers, we go 8-8 at best. You take Tom Brady out for the first four games of the season, and the Patriots went 3-1. I'm just saying, and that's why I'm starting with the quarterbacks and specialists, because without the quarterback, there is no sight set on Super Bowl 52.
QUARTERBACKS
#12 Aaron Rodgers; 13th season out of California
Stats: 4428 yards, 40 TD, 7 INT, 65.7 Completion %, QBR of 104.2
Aaron is the oldest player on the Packers, which shows just how long he has been around but also can be a little nerve-racking since Father Time is undefeated. Despite struggling early on in 2016, Aaron put up huge numbers once again, and honestly, those numbers were still very good for a normal QB. He never really has racked up insane amounts of pass yards, but that's mainly because he plays with leads and he is efficient with his passing. There is no question that Rodgers will be the starter.
#7 Brett Hundley; 3rd season out of UCLA
Stats: Not enough to matter
Hundley has the easiest job in the NFL, backing up Aaron Rodgers, but it could turn into an extremely pressured job with just one play. With that said, Hundley has shown enough talent that other teams have inquired about trading for him, and he will have a chance to show that off this preseason, as Rodgers likely won't be out for more than a full game combined.
#6 Joe Callahan; 2nd season out of Wesley College (undrafted)
Stats: Did not play
Callahan has become a fan favorite, and after Hundley had injury troubles last training camp, Callahan was the guy who got the majority of the snaps. I'll say that he took enough advantage of that to earn a roster spot, and even be considered as the second string QB to Rodgers. I'm not really comfortable with this idea, but I do think he is pretty good.
#8 Taysom Hill: Rookie out of BYU (undrafted)
Stats (College): 6929 yards, 43 TD, 31 INT; 2815 rush yards (5.4 avg) & 32TD in 33 games
Those aren't "monster" numbers by any means, but they are pretty darn good numbers. Hill has battled through injuries most of his career at BYU, but he is a dual-threat QB and has a good arm. Assuming Callahan and Hundley make the 53-man roster, it will be interesting to see if Hill makes the practice squad. He also will make that (at least) if there is a Hundley trade.
SPECIALISTS
#2 Mason Crosby (K); 11th season out of Colorado
Stats: 26-30 from FG (long of 53), 44-47 from XP
Crosby has been the man since Ryan Longwell left for the Minnesota Vikings over a decade ago, and outside of that one bad season a few years ago, he has been stellar. He is a lock to make this team.
#5 Justin Vogel (P); Rookie out of Miami Florida (undrafted)
Vogel was the All-ACC second team punter at Miami, and averaged 43.8 yards per punt. Hopefully he is better than the numerous punters the Packers have had since Jon Ryan.
#54 Derek Hart (LS): Rookie out of James Madison (undrafted)
Hart started for three seasons at James Madison, and he replaces the longtime long snapper in Brett Goode. Hopefully we won't notice the switch throughout the season.
Overall, I'm not worried about the quarterbacks barring injury, or the kicker. I am concerned that we have undrafted rookies at the other two specialist spots without another player at those positions on the roster. I'm assuming that there are numerous punters and long snappers available on the market if necessary, but they won't have the prep time with Crosby for field goals.
---