Packers' Positional Previews: Running Backs and Fullbacks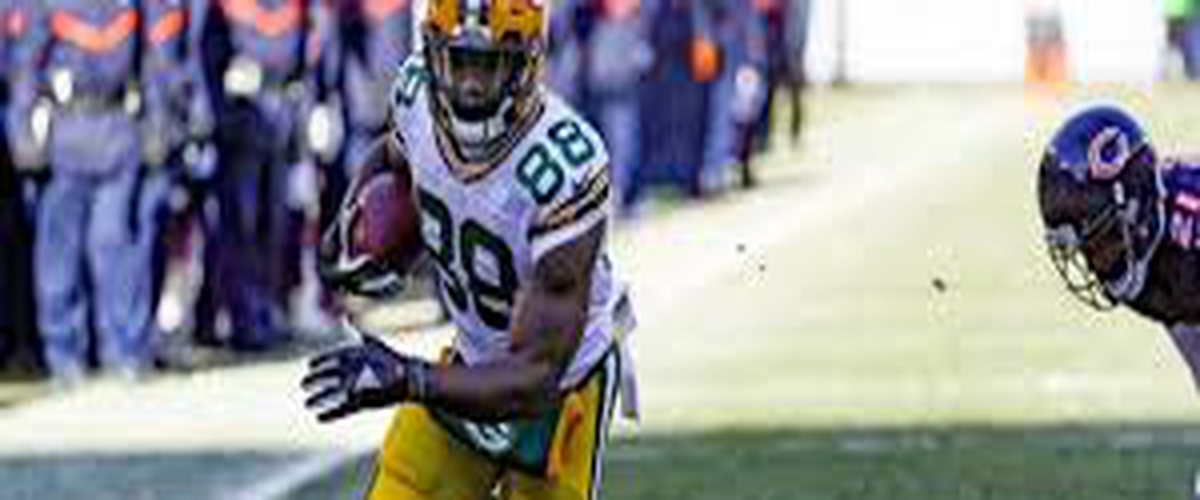 From the outside looking in, running back seems like it could be a weak spot for the Packers. From the coaches and scouts' perspectives, however, they seem to be very confident in the group. I'm more in the middle, as I don't believe this group will be terrible, but I don't think that Ty Montgomery can be a three-down back. The good news is, one of the three drafted rookies might be able to be one.
FULLBACKS
#22 Aaron Ripkowski; 3rd season out of Oklahoma
Stats: 34 carries, 154 yards (long of 15), 2 TD; 10 receptions for 46 yards and 1 TD
Ripkowski was somewhat of a solution after Eddie Lacy and James Starks went down with injuries last season, and he has helped people forget the loss of John Kuhn (until that NFC Champ Game fumble). Ripkowski has been a good pass blocker and lead blocker, and should have a clear path to the 53 man roster.
#40 Joe Kerridge; 2nd season out of Michigan
Stats: 1 carry, 0 yards; no receptions; 1 tackle
Kerridge was one of those guys who was confusing as to why he had a roster spot, as his impact on the actual games was minimal. He'll be a candidate for special teams, but unless he is an "ace", he won't make the 53 man. The practice squad is a stretch too.
RUNNING BACKS
#88 Ty Montgomery; 3rd season out of Stanford
Stats: 77 carries, 457 yards (long of 61), 3 TD; 44 receptions, 348 yards (long of 24), 1 TD
Montgomery's most memorable game last season was week 15 against Chicago where he basically carried the team to victory. Outside of that game, his overall numbers wouldn't be that impressive. With that being said, Montgomery is going to be a good weapon out of the backfield, and should receive about 20-25 carries per game.
#30 Jamaal Williams; Rookie out of BYU
Stats: 3,901 career rush yards, 5th nationally in YPG as a senior, 12 TD as senior
Williams was a fourth round selection by the Packers, and he had an excellent season in 10 games at BYU. Getting nearly 4,000 yards in college football over four seasons is pretty good, and he should be the favorite to being Montgomery's main backup.
#33 Aaron Jones; Rookie out of UTEP
Stats: 4,114 career rush yards (All-Time 1st at UTEP and 7th in C-USA)
Jones was a redshirt junior, so he basically got all of those rushing yards in three seasons. UTEP plays worse competition than BYU, but his total yards are more impressive than Williams'.
#32 Devante Mays; Rookie out of Utah State
Mays didn't really play as much as Jones and Williams, which is why he probably wasn't drafted as high. However, a lot of people really like Mays' raw ability, and he should earn a spot on the 53 man like the other two rookies.
#34 Kalif Phillips; Rookie out of Charlotte (undrafted)
Phillips had the 13th most rushing yards of active FBS players in 2016 with 4,020, and he could be a sleeper to make the roster with all of the uncertainty at the position.
#43 William Stanback; Rookie out of Virginia Union (undrafted)
Stanback played his first few seasons at Central Florida prior to transferring to Virginia Union, and rushed for 1,299 yards while only starting 6 games.
I think that the depth is here for the Packers at the running back position, but I don't believe that the overall talent is not there. I'm not saying these players are bad, they are just young and inexperienced, and we don't have that "top-tier" guy that can carry the ball for 35 times a game and rush for over 100 yards consistently. However, we have enough of a threat that teams need to respect our running game, which should make things easier on Aaron Rodgers.
---