Re-Doing the 1995 NBA Draft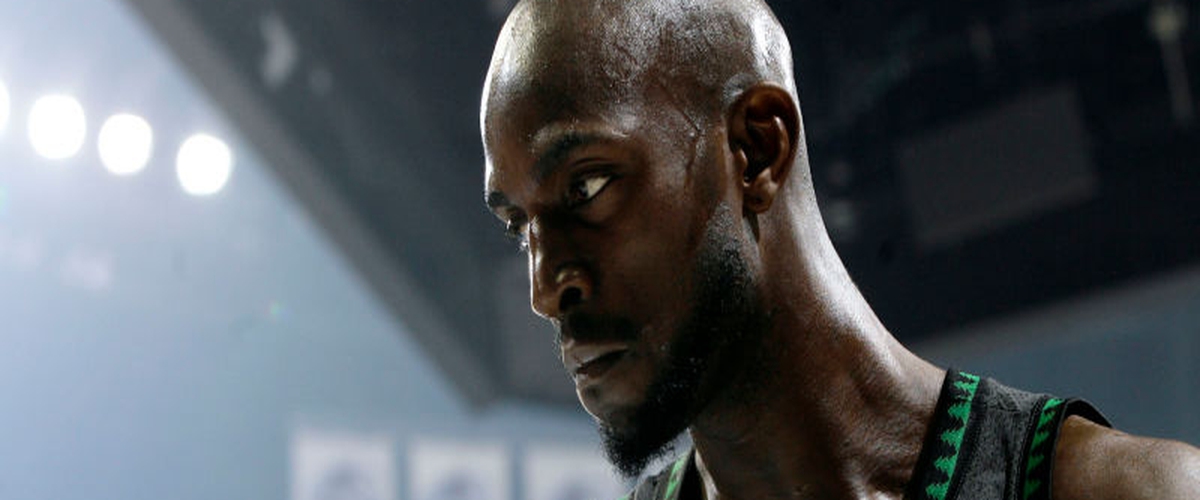 20 years, 20 drafts, and from 1995 all the way through 2014, hindsight is a virtue. I am re-drafting the lottery picks from every draft since the '95 season all the way through 2014, making it a full 20 years of perfect hindsight. Some things to remember is the lottery didn't go to 14 teams until 2005, and that for the years closer to the present, I am only basing this off of current events, and not on projections. I also don't care which team selected who when, this is just a ranking of the best players.
1) PF Kevin Garnett, Farragut Career Academy (HS)
Accomplishments: NBA Champ, Gold Medal, MVP, DPOY, 15x All-Star, All-Star MVP, 4x 1st Team NBA, 9x 1st Team Defense
I could have listed all of the second teams and third teams KG has been a part of, but that is a bit redundant. A four-time 1st Team All-NBA status is usually enough by itself to get a player into the top of his draft class. Kevin Garnett was also the last member of his class to retire.
2) PF/C Rasheed Wallace, North Carolina
Accomplishments: NBA Champion, 4x All-Star
Almost everybody has heard of Rasheed Wallace, and for those to be the only real things he brings with him to his (hopeful) Hall of Fame ballot says a lot about how good Kevin Garnett was. Rasheed had a good career, most notably with the Pistons and Trailblazers, and I'd say he hit expectations.
3) SG Michael Finley, Wisconsin
Accomplishments: NBA Champion, 2x All-Star, All-Rookie 1st
Michael Finley was originally drafted outside of the lottery, but the longevity and success he had in his career puts him third. I think that since Wisconsin wasn't as good of a program back then as it is now might have hurt Finley, and he most notably did his damage in Dallas and San Antonio.
4) SG Jerry Stackhouse, North Carolina
Accomplishments: 2x All-Star, All-Rookie 1st
Stackhouse lasted a bit longer in the NBA, but Finley was better when he was around. Finley also has a championship, but these two overall had similar careers. Stackhouse bounced around the league quite a bit, and was notably traded for Richard Hamilton which helped lead the Pistons to a championship in 2004. I bet he wishes that trade didn't happen.
5) PF Antonio McDyess, Alabama
Accomplishments: Gold Medal, All-Star, All-NBA 3rd, All-Rookie 1st
For as high as McDyess was drafted, he was a bit more disappointing. With that said, I'm still taking him fifth. McDyess was by no means a bad player, lasted about 15 years and averaged 20 and 10 twice in his career. He just fell off after missing the entire 2002-03 season and never recovered fully.
6) PG Damon Stoudamire, Arizona
Accomplishments: ROY, All-Rookie 1st
Stoudamire was dominant his first three seasons, and then took a back seat in Portland when he was surrounded by better talent. He won Rookie of the Year, and outside of that he was just an above-average guard throughout his career.
7) SF Corliss Williamson, Arkansas
Accomplishments: NBA Champion, 6th Man
Williamson was one of those guys who was always decent, but never really became much of a star. He did win 6th man of the year and won a championship, but outside of that his career was basically the average career in the NBA.
8) SG Brent Barry, Oregon State
Accomplishments: 2x NBA Champion, All-Rookie 2nd
He also was a slam-dunk champion, and that might be what he is most known for. One of the sons of Rick Barry, Brent didn't quite live up to the Hall of Fame expectations, but did get two rings in San Antonio during his tenure.
9) C Theo Ratliff, Wyoming
Accomplishments: All-Star, 2x All-Defensive 2nd
Ratliff was solid for a big man and didn't really try and do a whole lot on the offensive end. He made a trip to the Eastern Conference Finals with Allen Iverson in 2001, but outside of that didn't have a ton of playoff experience. He was mostly a defensive player.
10) PF Joe Smith, Maryland
Accomplishments: All-Rookie 1st
Some part of me says that the All-Rookie 1st team honors was mostly the media believing that he was the original number one pick for a reason. Smith had a decent career, bounced around a lot, but he did carve out a niche as a role player.
11) C Kurt Thomas, TCU
Thomas was one of those players who always seemed to be on a semi-relevant team somewhere, and he managed to last quite a while as a backup big or even a starter in some cases.
OTHER NOTABLES: Alan Henderson, Jimmy King, Eric Snow, Fred Hoiberg
---