My Christmas Wish List
The end of the 2019 MLB season left New York Mets fans even more confused than what they probably were prior to the start of it. Through July of the 2019 season, the Mets had fallen to almost 10 games under the .500 mark and showed little signs of life. Just prior to that (in December 2018), the Mets reveived 2B Robinson Cano and RHP Edwin Diaz in a trade with the Seattle Mariners in exchange for OF Jay Bruce, a few bullpen arms, and some promising young talent from the minors including OF Jarred Kelenic, a former 2-time member of the USA Baseball team and highly-touted prospect. Cano could barely stay healthy and Diaz looked nothing like his old self on the mound leaving many fans to question the abilities of the Mets front office. Shortly after the Cano trade, they received crushing news regarding an injury to OF Yoenis Cespedes when it was announced that he would be undergoing surgery on both of his ankles and that he would miss significant time. Along with Cespedes, starting OF Brandon Nimmo was very familiar with the IL, spending two 10-day and one 60-day stint battling neck discomfort.
Somehow, some way, the Mets managed to look away from all of the negativity, winning 19 of their last 29 games to finish the 2019 campaign 10 games over .500 (86-76). Much of the teams late success came in part to the surge of offense from younger players such as Pete Alonso, J.D. Davis, and Amed Rosario, as well as the brilliant 2nd half performance of now 2-time Cy Young Award winner, Jacob deGrom.
What's next? With the Winter Meetings being completed for about two weeks now, the free agency period is in full swing. Many big name players have made their respective decisions on where they'll be playing ball next, but there are still a few names out there that I believe the Mets should make a run at to help bolster their squad going into 2020. Here's what we know:
* The Mets have signed LHP Chasen Shreve, OF Jarrett Parker, and SS Max Moroff to minor league deals along with invites to 2020 Spring Training.
*The Mets have traded for OF Jake Marisnick from the Houston Astros in exchange for LHP Blake Taylor and OF Kenedy Corona.
*The Mets have DFA'ed RHP Chris Flexen (released), RHP Chris Mazza (acquired by Boston), and RHP Stepehen Nagosek (out-righted to Syracuse).
* The Mets have re-signed RHP Brad Brach and have signed RHP Michael Wacha and RHP Rick Porcello.
Overall, it's been a relatively quiet off-season as far as transactions go for the Metropolitans. The speculation is that the team may be trying to come in under the luxury tax total this year, leaving them with about $21 million more to spend this off-season. With a few holes that need to be addressed, here's how I think the Mets should spend that $21 million:
Address 3rd Base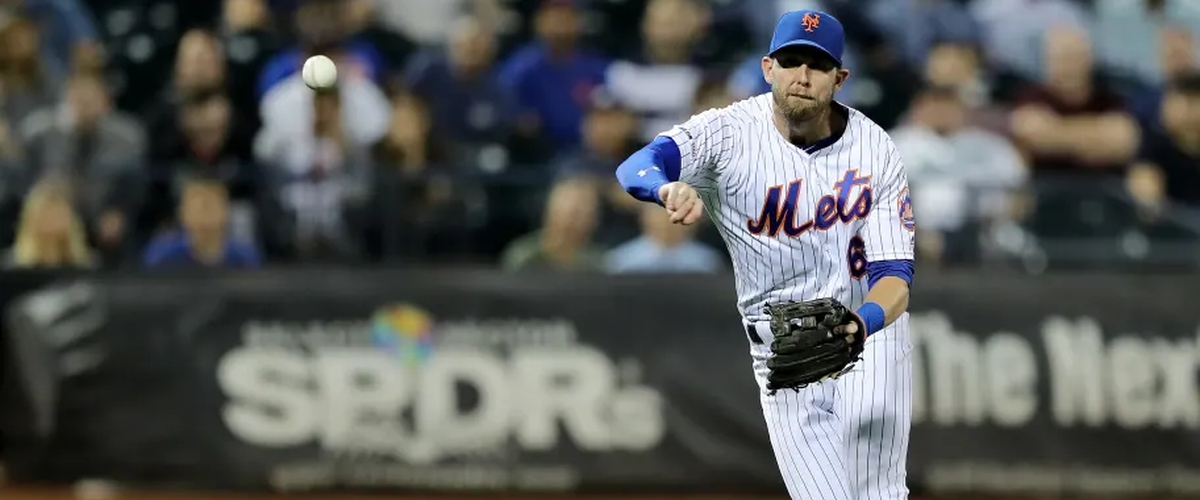 Elsa/Getty Images
Todd Frazier is now a free agent and who knows what the status of Jed Lowrie will be opening day? Or if he'll even be on the team. Currently on their depth chart, Jeff McNeil is listed as their starter. Although I don't mind McNeil being the opening day starter at 3rd, I feel like McNeil may need to come in handy in an outfield role. With the unknown status of Cespedes going into 2020, the outfield could be missing a piece. J.D. Davis has proved his bat can come in handy, but his defense is still questionable. As of now, he's listed as the starting left fielder on Opening Day. One suggestion would be to move McNeil to right field and sign a free agent 3rd baseman. Now that the big name players have signed (Rendon, Moustakas, soon Donaldson), time to go after a bridge player until newly drafted Brett Baty is ready to assume the role. My choice? Asdrubal Cabrera. A player familiar with Citi Field could come in handy and wouldn't cost the Mets a fortune. My suggestion would be a 2-year deal along the lines of $3-4 million a year. Cabrera has stated in the past that he is a true shortstop, but with age becoming a factor into his career, this would be a move that benefits both.
Bullpen
The Mets bullpen finished its 2019 campaign ranked 24/30 with a .7 WAR, 25/30 with a 4.99 ERA, and only trailed the MLB-leading Boston Red Sox by 4 in blown saves. Edwin Diaz was a huge part of the disaster, having regressed significantly from the season prior when he saved 57 games for Seattle. The Mets had great outings in the 2nd half of the season in 2019 from pitchers like Seth Lugo and Justin Wilson. In my opinion, Lugo should go into 2020 as the teams closer. He's had the most success in the position since the beginning of last season and seems to finally have found his place. I like Justin Wilson and Diaz to alternate 7th and 8th inning duties until something sticks. Who knows? Maybe Diaz returns to his old form and we have more to talk about in this category. What about Jeurys Familia? Unload that contract any way you can. Trade him, drop him and eat the money, give him more money to go on a year-long vacation, I don't care. As long as he's kept as far away from any significant innings that the Mets have only a 3-run lead or less in, that's fine. He's coming off of a career worst in saves (0), runs (39), ERA (5.70), walks (42), and HRs (7). If the Mets can somehow get him out of town, they'll have an opportunity to sign Daniel Hudson or Jeremy Jeffress. Hudson is one of the better relief options still available. His AAV would probably need to land somewhere in the $2-3.5 million, while Jeffress would probably have to fall between $3-5 million. Jeffress, like Familia, had a down year, posting similar numbers in several categories. However, Jeffress would cost less than half as much as Familia, who is scheduled to make $11 million the next two seasons. The team did also aquire Michael Wacha and Rick Porcello this offseason, either of which could be moved back to the bullpen depending on the strategy of new Manager Carlos Beltran.
Position Depth
Last but not least, there's a few backup roles that I believe need some hammering out. Currently on the Mets bench sits Jake Marisnick, Dom Smith, Sam Haggerty, Luis Guillorme, Jed Lowrie, and Tomas Nido. Of those 6, my prediction is that 3 of them make the team. Dom Smith has been mentioned in numerous trade talks this off-season, one of which I expect to eventually happen. Same as Lowrie. Lowrie will be much tougher to move given his current contract status (owed $11.5 million after missing most of 2018). I also predict that Sam Haggerty (acquired from Cleveland in 2019 for Kevin Plawecki) will begin the year in the minors, most likely with the Syracuse Mets. Not including anyone acquired in a trade, players such as Wilmer Flores, Adeiny Hechavarria, and Tim Beckham could be valuable, cheap options as all three have previous MLB experience.
---