Brady Hints at Playing Until 45, Is That Good for New England's Future?
At 40-years-old, New England Patriots quarterback Tom Brady has won five Super Bowls, been selected to 13 Pro Bowls, won four Super Bowl MVPs, and three NFL Most Valuable Player Awards. That does not even scratch the surface of what the veteran quarterback has done as he enters his 19th season in the league, he is undoubtedly one of the best to play the game of football and should no doubt be a first ballot Hall of Famer when his time comes.
But on Tuesday, the Patriots starter potentially hinted again at playing until he is 45-years-old, meaning we would have at least another few years of Brady action in New England. After telling Oprah he saw his retirement coming "sooner rather than later", he commented "Cuarenta y cinco" on an Instagram post by ESPN that quoted him from that Oprah appearance regarding retirement. For those who are not fluent in Spanish, the phrase Brady commented means 45 which is the age Brady has said in the past "seems like a good number" to which we could potentially see him entering retirement at.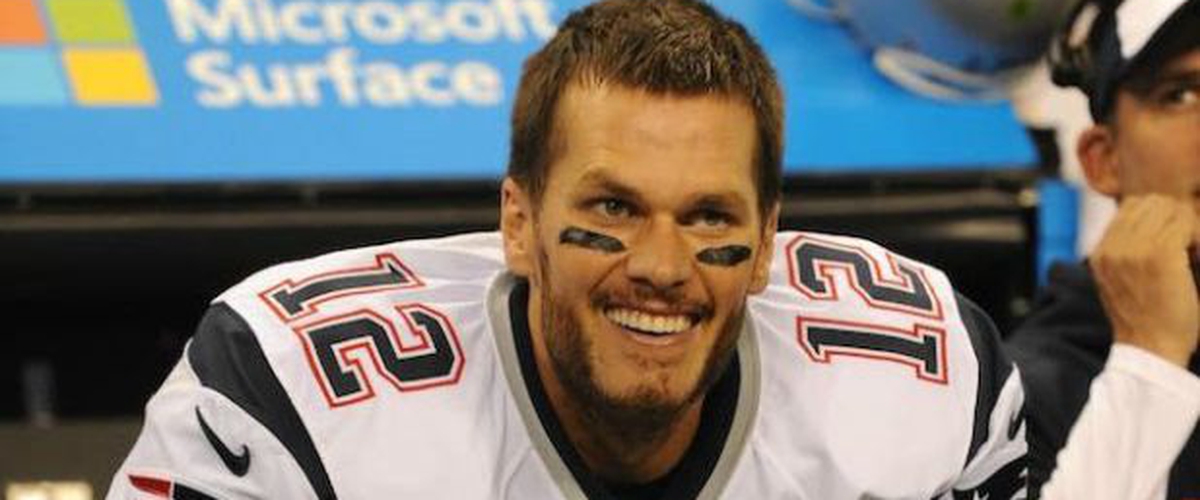 Ideally, it sounds like Brady would like to play at least five more seasons in the NFL before retirement. But it seems that he has only been able to negotiate two seasons so far with his wife, Gisele Bundchen. Back in May at an interview at the Milken Institute Global Conference in California, Brady said he "talked two years with my wife." He then went on to say that, "I've negotiated that thus far. I've still got a little further to go" according to the Boston Globe.
Despite this, Brady also was aware of the impact his long playing career has on his family life during the interview in May. Brady said, "The model I had as a father was he was there for all the things, and I'm not there for all the things. Every Sunday for the last 25 years, I've been playing in the fall and winter. My kids are 10, 8 and 5. They're not getting younger, so I need to take time so I can be available to them, too." His desire to play as long as he enjoys the training, preparation, and commitment the game brings was something he noted to Oprah as well in addition to recognizing and reiterating the understanading of the time he is missing with his children.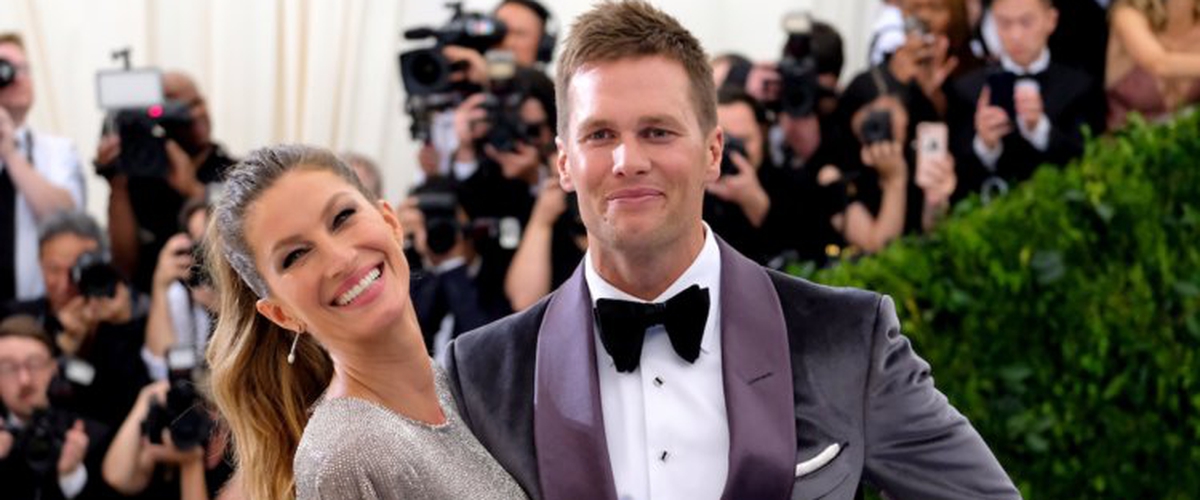 However given what Brady has accomplished in his career, playing until he is 45-years-old obviously would not hurt his Hall of Fame resume which is clearly set in stone already, but rather it could hurt the New England Patriots in the future. While Brady has defied the odds and continued to produce at such a high level as he has gotten older, the decline is bound to happen sooner or later. It is the inevitable reality that faces Brady as he enters his early-40s that time will catch up to him and he will begin to decline. While it likely will not be a dramatically fast decline given Brady's skills and talent, it will likely be something that gradually happens over time in the next few years.
With all the success Brady has had in his career, it is hard to think the Patriots force him out of the starting role even if they begin to see him decline. But less is more for the quarterback and his career in this particular case. The signal-caller's accomplishments speak for himself and at the end of the day, Brady has won the most Super Bowl rings in NFL history at the quarterback position with five. He can continue to go out there and chase as many rings as he pleases, but the longer he plays, the tougher New England's future could be with finding a QB to replace him. When it became clear Brady had a few more years left in him, the Patriots traded away Jacoby Brissett to the Colts and then their potential future QB in Jimmy Garoppolo to the 49ers. Garoppolo had waited in the wings for three seasons as Brady's backup and was thought to be their future, but the trade ended hopes of that and it seems the Niners got a young stud of a quarterback to steer the offense in years to come.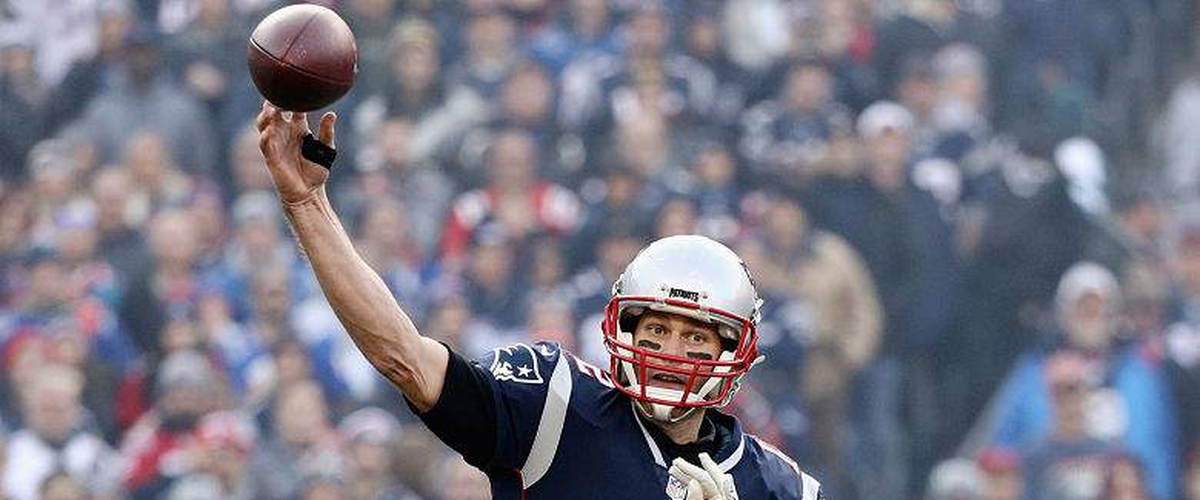 With both young QBs traded away, the Patriots turned to Brian Hoyer to backup the five-time Super Bowl champion. But clearly Hoyer is not the future of the Patriots given the fact he is 32-years-old and his resume as a starter is not exactly sparkling, he is not a long term answer for New England. So the Patriots went out a drafted Danny Etling in the 7th round of the NFL Draft this year, passing up on some of the studs that highlighted the draft like Lamar Jackson, and Mason Rudolph. Perhaps Etling is the future signal-caller for the Patriots, he has been working with the same personal coach that Brady has for years and now will get to learn under the quarterback in New England. But like Garoppolo, he will have to wait his turn to get a chance to prove himself at the NFL level as a quarterback. The question is, will he have a chance to prove it in New England or have a chance to do it elsewhere?
As hard as it is to see Brady playing until he is 45, it is even harder to imagine him being forced out of New England so they can begin building their future with a new QB and shipping Tom Terrific off to end his career on another team at the age of 45. New England already traded away two QBs that had the potential to take over Tom's role when he retired, one of which in a small sample size has lit up the NFL. While Brady playing until he is 45 may be something he wants to achieve, it may not bode well for the future of the New England Patriots at the QB position. It is hard to imagine a quarterback out of the draft waiting on the bench for five years and only getting in when garbage time or meaningless games roll around to try and prove his worth to a team. Garoppolo waited three years and showed flashes of being the future for New England, but his time never came. Whether Danny Etling could be the future of the Patriots will be decided in the next few years, but if Brady plans to play until he is 45 and does so with New England, the Patriots will likely have to draft and groom another quarterback of the future before his retirement.
Questions or comments? Send an email to [email protected] and follow @mtvhottakes on Instagram and Facebook to know when new stories are posted.
---