Ending the Delegitimization of the Golden Knights Inaugural Season Success
In recent weeks, news articles have surfaced as well as the opinions of fans have come out to call the Vegas Golden Knights success a product of a generous Expansion Draft held by the National Hockey League last June. However, the same fans and news outlets were not singing the same tune last June when the draft occurred. In fact everyone seemed to be on the same page about this team in their inaugural season, that they would be bad since they would have to build for the future.
Listed at 500-1 odds coming into the season, a majority of fans that bet on the Golden Knights winning the Stanley Cup at those odds were simply doing so for the memory or keepsake. Nobody truly believed that this Golden Knights squad could go on such a run in their inagural season, defying the odds that were set for them. Yet here we are approaching June with Vegas just three wins away from winning the Stanley Cup in their first season in the league. The playoff run has sparked outcries from fans and news media claiming that the Expansion Draft was generous for the Golden Knights, rigged for first season success, and already built to win. Today, we look at some of the claims I have heard and analyze what their validity for this Vegas team.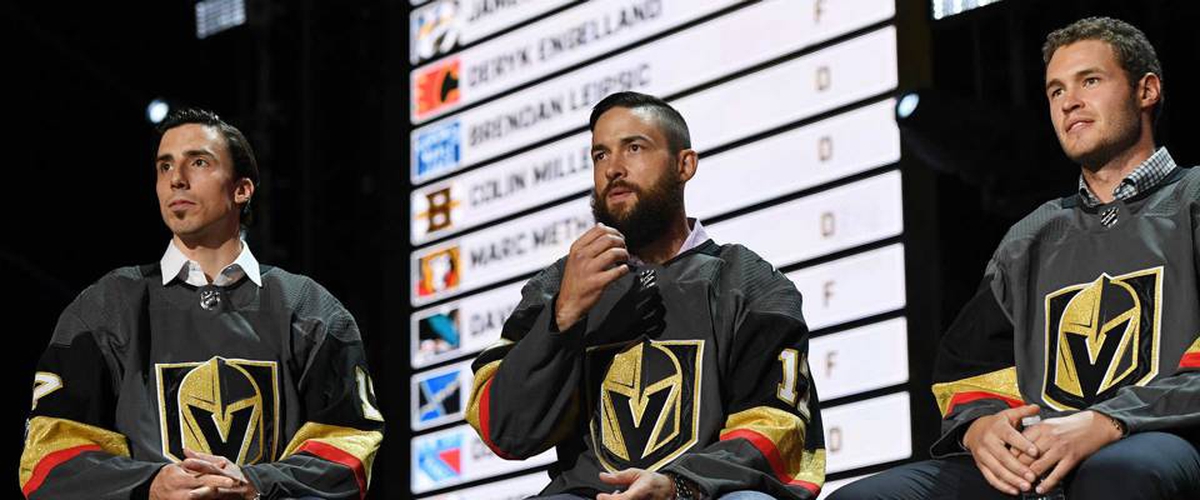 "James Neal and Marc-Andre Fleury are Superstars"
Absolutely. James Neal was one of six active NHL players to register 20 or more goals in each of his first nine seasons. He was one of the biggest names left exposed to the Expansion Draft as he was not protected by the Nashville Predators. However, Predators general manager David Poile explained how "James had a much bigger contract and he only had one year left before he was an unrestricted free agent. We didn't have any negotiations, but there was no guarantees that we would be able to keep him. It really was a business decision. It was as simple as that." Thus providing Vegas with the opportunity to take him, but still many did not believe he would be sticking around for long. It was believed Neal would potentially be used as trade bait for the NHL Trade Deadline or even swapped immediately after being chosen so Vegas to invest in their future. This ended up not being the case as Neal stayed with the team for the entire season, playing in 71 games while registering 25 goals and 44 points.
In the case of Marc-Andre Fleury, the Pittsburgh Penguins had a choice to make. The Expansion Draft rules allowed teams to protect only one goalie which was in fact different from the 2000 Expansion Draft. Back in 2000, teams were allowed to protect "one goaltender, five defensemen, and nine forwards or two goaltenders, three defensemen, and seven forwards." In order for teams to protect two goalies, each goaltender had to have appeared in 25 games combined from the 1998-2000 season or 10 games in the 1999-2000 season. This left 20 of the 26 deciding to leave one goalie protected from potentially being drafted. Among some of the top goalies the Minnesota Wild or Columbus Blue Jackets could have drafted that were unprotected were 32-year-old Guy Hebert who was 31-29-9 the previous season or 35-year old John Vanbiesbrouck who was 27-18-15 the previous year. This allowed Minnesota or Columbus to have a shot at a veteran goalie in their first season and while neither measures up to the success of Fluery's career, it would have been a step in the right direction.
Getting back to the Penguins situation, they had a choice to make with the young 23-year-old Matt Murray who was lighting it up in the NHL or or the 31-years-old Fleury. One of them would have to be put up in the draft and Fleury could only be unprotected if he waived his No-Movement Clause in his contract. Additionally, leaving Matt Murray unprotected considering what he had done for the team in the playoffs would have opened the door for Vegas to get a young goalie to build their future around while the Penguins were left with an aging veteran. Due to the No-Movement Clause, it seemed likely Fluery would be on the move anyway in order for Pittsburgh to protect their future goalie in Murray. However, Fluery decieded to waive his clause which kept him unprotected in the Expansion Draft. The Penguins then sent a 2020 second-round pick to Vegas, ensuring that Fluery would be taken. While both the Neal and Fleury situations are interesting, it starts with veteran leadership to help bring a team together. This is something Fluery and Neal provided, but you still need to build around stars as with any team in order to be successful. A goalie can only lead a team so far if he does not have a strong defense in front of him and a forward can only provide offense if he and the players around him can create opportunity.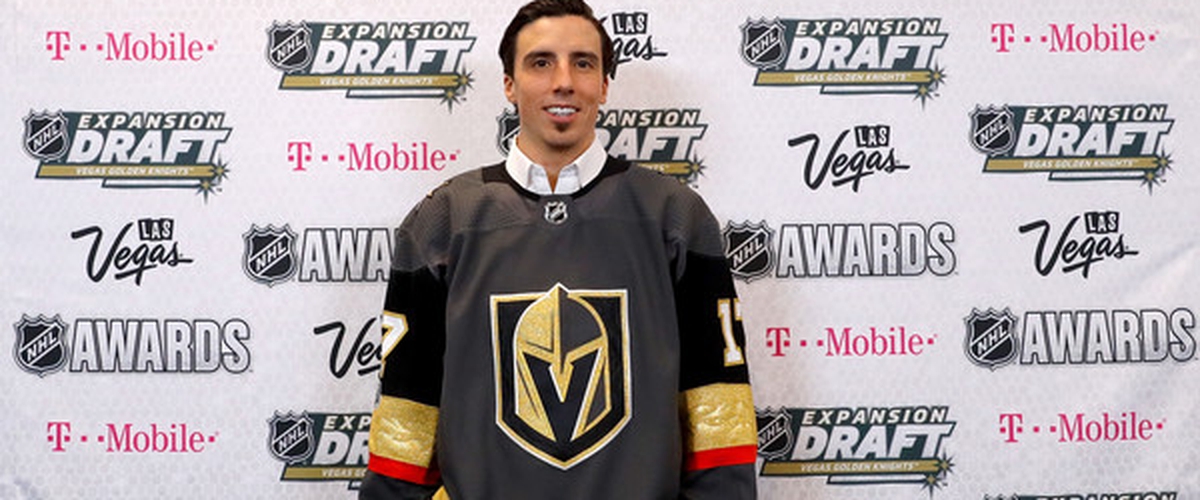 "The Expansion Draft protected less players, giving the Golden Knights a chance at better players"
Yes, the rules for the 2017 Expansion Draft did differ a bit from the 2000 Expansion Draft. As for the 2000 Expansion Draft, the rules were: "26 of the 28 teams existing in the league at the time of the draft were each allowed to protect either:
a) One goaltender, five defensemen, and nine forwards
b) Two goaltenders, three defensemen, and seven forwards."
With the Nashville Predators and Atlanta Thrashers being in their infancy in the league, they had their entire rosters protected from the draft.
The rules in 2017 were as followed per NHL.com: "Clubs will have two options for players they wish to protect in the Expansion Draft:
a) Seven forwards, three defensemen and one goaltender
b) Eight skaters (forwards/defensemen) and one goaltender"
Additionally, players with No-Movement Clauses had to be protected and unsigned draft choices as well as all first- and second-year pros were exempt.
When looking at their differences, I explained the goaltender rule in the previous section in which 20 of the 26 teams who had players available for the taking only protected one goalie as the rules for the 2017 draft allowed. Beyond the goalie rule, things were incredibly different from 2000 in terms of who could be protected. Teams could protected a total of 12-15 players back in 2000 while only being able to save 9 or 11 in 2017. Out of the 30 teams in the league, 23 teams elected to protect 11 of their players. So yes, the Expansion Draft rules were vastly different in terms of protecting players that may be key to a team's roster, but at the end of the day it is up to players to live up to their potential and for the team drafting to find the talent they feel fits the mold.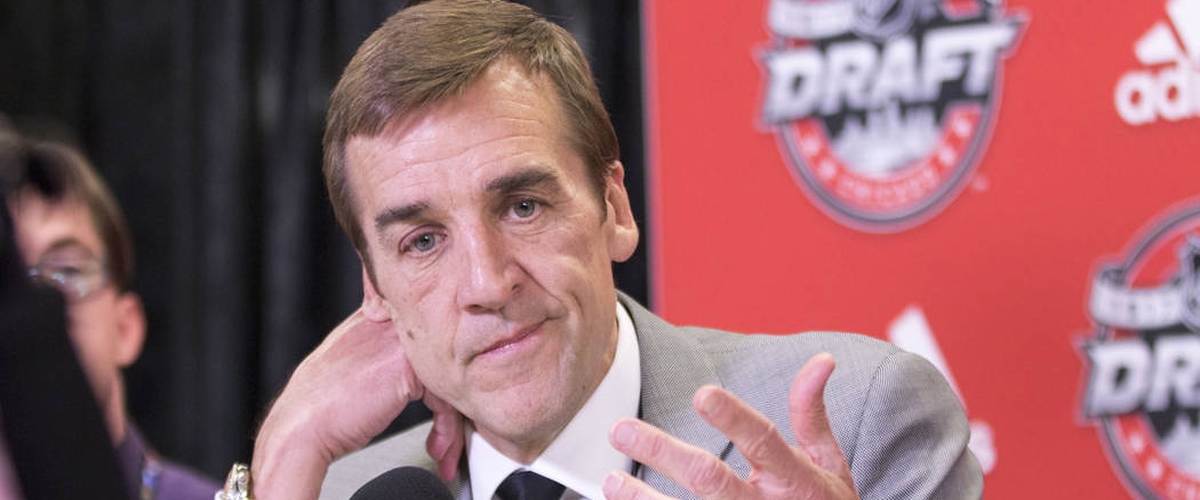 "The Expansion Draft was rigged"
This claim is absolutely ridiculous. Yes, the rules were incredibly different from the previous draft in 2000. But all signs pointed to this team building for the future. They were not expecting to win right away and it showed with how they handled themselves in the draft. Even general manager George McPhee was quoted saying, "It's what we're trying to accomplish: To have a competitive club that people are going to enjoy watching play and then have the draft picks to draft our way to being a championship team." This was a team that was looking towards the future and was looking to do so by acquiring future picks and talent. Vegas came away with 10 draft picks from the NHL Expansion Draft with some of these picks coming to ensure protection of the team's players or the disposal of a team's player. This is where other teams in the league made poor decisions that could have prevented the Golden Knights from taking their players. Center William Karlsson came over to Vegas along with a second-round pick that ensured the Golden Knights would select him from the Blue Jackets. A year ago he scored six goals for Columbus and had 25 points, he was yet to register 10 goals in a single season. He came over to Vegas and scored 43 goals to go along with 78 points as he played all 82 games. The Blue Jackets also sent a first-round pick from 2017 in order to have Vegas take David Clarkson. While Clarkson may not have played a single game with Vegas, the offensive weapon they got in Karlsson along with the draft picks was a steal. These moves were done by Columbus in order to protect Josh Anderson and Joonas Korpisalo from being drafted. Neither of which exactly had a noteworthy year from the Blue Jackets making the deal a win for Vegas.
This is just one example of a poor decision made by other teams that allowed the Golden Knights to scoop up some decent role players for their future. The Florida Panthers failed to protect a stud in Johnathan Marchessault who was under contract for just $750,000 and coming off a 30 goal season. They did this in favor of protecting four defensemen instead to follow general manager Dale Tallon's desire to protect a young defense in Florida. But not only have players like Marchessault produced for Vegas, some have blossomed into stars like William Karlsson. At the end of the day, the Vegas Golden Knights pounced at the opportunity to steal away players from other teams who made miscues when evaluating the talent on their rosters.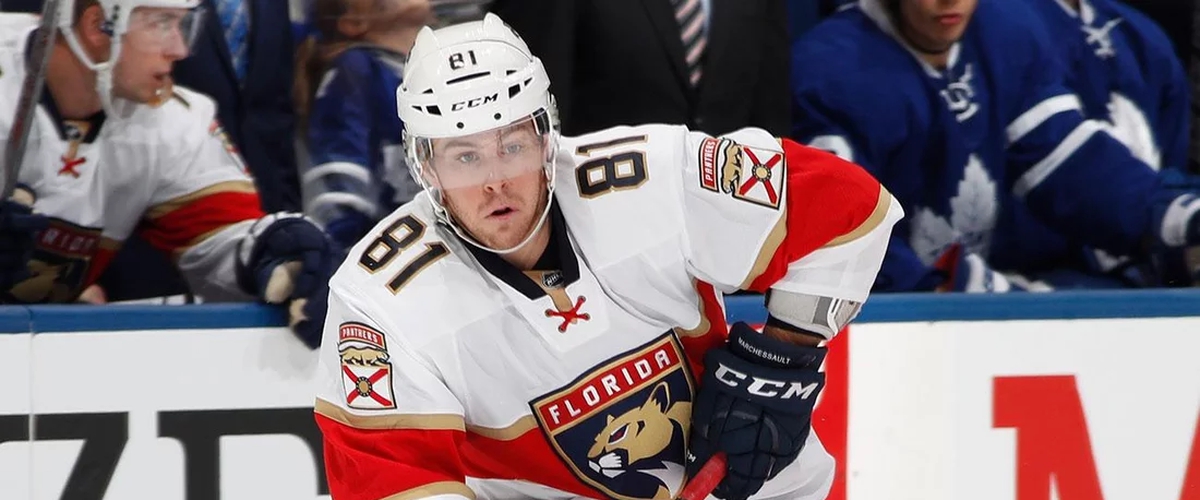 "With all their talent, they were bound to find success early on!"
There is without a doubt a lot of talent on this Vegas team, potentially more than many originally thought which is why these claims have come up now during the Golden Knights playoff run. However, building balance and production on each line is crucial to helping ensure a team's success. Talent will only take a team so far unless it is utilized correctly by that said team's coaching staff. For Gerard Gallant and his staff, they have found a way to make the most of the pieces they were given in Vegas and help drive the team down a successful path. It is one thing to have talent on a team, but it is another thing to have chemistry. If a team lacks chemistry when playing with one another it can produce individual success for players, but may not lead to group success as a team. Keep in mind, this is a Vegas Golden Knights squad in their inaugural which means none of these players have any experience playing altogether as a team.
Perhaps the tragic events that happened in Las Vegas on October 1st, 2017 helped bring the team closer together and spark that chemistry just nine days later when their home opener against Arizona occurred. However, many believed that at the start of their season they were playing inspired hockey because of the tragedy in the city and it would wear off. But the Vegas Golden Knights proved those people wrong and continued to dominate the rest of the regular season and into the postseason. They have united together all season long and produced a chemistry like no other team in the league that has led to an immense amount of success for the organization in their first season.
Regardless of what many may think or believe about the Vegas Golden Knights success in their inaugural season, it goes without saying their success has been a surprise to fans of the league. They have put other teams on notice given their ability to effectively analyze talent and manufacture a winning team right off the bat. A huge tip of the cap should be given to George McPhee and his front office staff for their ability to go out and get the players that have helped drive this team down a path of success. For the front offices of teams that dealt with this past year's draft: Learn from your mistakes and do better when Seattle potentially enters the league soon. As for that Seattle expansion team slated to come into the league in a few years: Take notes, you are up next.
Questions or comments? Follow @mtvhottakes on Instagram and Facebook to know when new stories are posted and for more contact information.
---