Khalil Mack Traded to Bears, Inks Massive Contract
After holding out in search of a long-term contract with the Oakland Raiders, defensive end Khalil Mack's holdout ended with his trade to the Chicago Bears on Friday. The 2016 Defensive Player of the Year was set to make $13.8 million in the final year of his rookie deal but wanted more and the Raiders ultimately decided not to give him it and traded him away.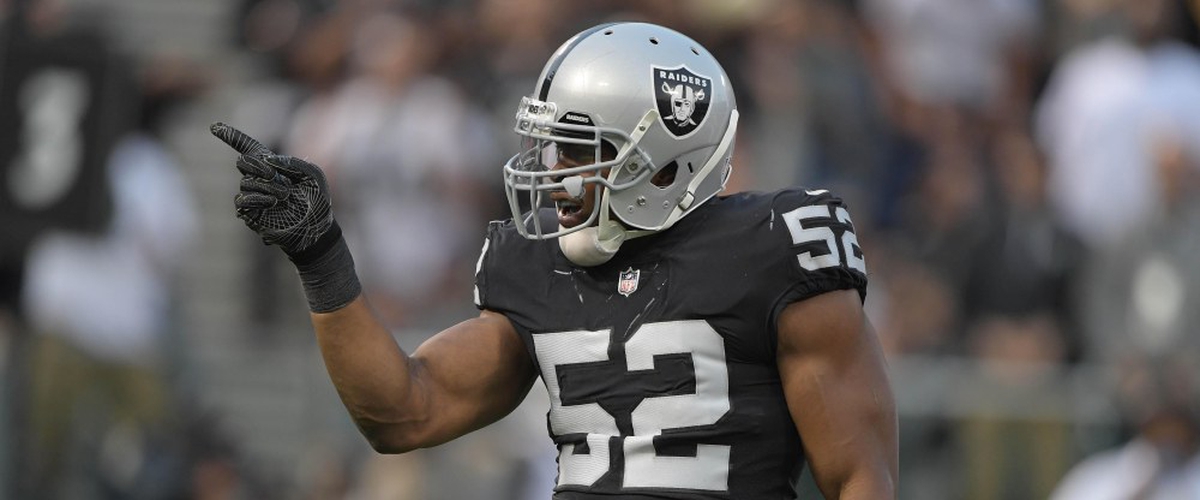 Aside from Mack, both teams acquired future draft picks for the coming years. The Oakland Raiders received a first-round pick for 2019 and 2020, a sixth-round pick in 2019, and a third-round pick in 2020. Meanwhile, in addition to the Bears getting Khalil Mack, they also received a second-round pick for 2020 and a conditional fifth-round pick in 2020 as well. The move helps out the Bears with their pass-rushing this season and should help bolster the Chicago defense as the team looks to improve on both ends of the ball.
Last season the Chicago defense finished 10th overall in total defense, 7th against the pass allowing 211.0 passing yards per game, and 11th against the run allowing 108.1 rushing yards per game. Adding Mack will help apply pressure to opposing quarterbacks and force them to get the ball out quickly to avoid the pass-rush. If the Chicago offense led by Mitch Trubisky can take the next step forward and the defense with the newly-acquired Khalil Mack can continue its dominance, the Bears could be a team that flies under the radar in the NFC this season.
What the Bears are getting in Khalil Mack is a player who has been a menace for offenses to face since he entered the league in 2014. The four-year player out of Buffalo has made the Pro Bowl in each of his last three seasons and was a First-team All-Pro in 2015 and 2016. He also won the Defensive Player of the Year award back in 2016, a season in which he recorded 11.0 sacks to go along with his 73 combined tackles and five forced fumbles, three of which he recovered. Mack had somewhat of a down year by his standards last season, making a combined 78 tackles and getting after the quarterback for 10.5 sacks, his lowest total since his rookie season.
Mack is still young and likely to improve on last season's numbers as he heads to his new team. Perhaps the long-term contract he signed with the Bears following his trade will be an incentive to do so. Chicago gave the defensive end a six-year, $141 million extension which had $90 million in guaranteed money and a $60 million signing bonus to go along with it. The deal surpasses the record-breaking contract the Los Angeles Rams gave defensive tackle Aaron Donald the day before when Donald got a six-year, $135 million extension with $87 million in guaranteed money. Donald's contract will pay $22.5 million annually while Mack's contract now makes him the highest-paid defensive player in the NFL as he will earn $23.5 million annually when his six-year extension kicks in next year.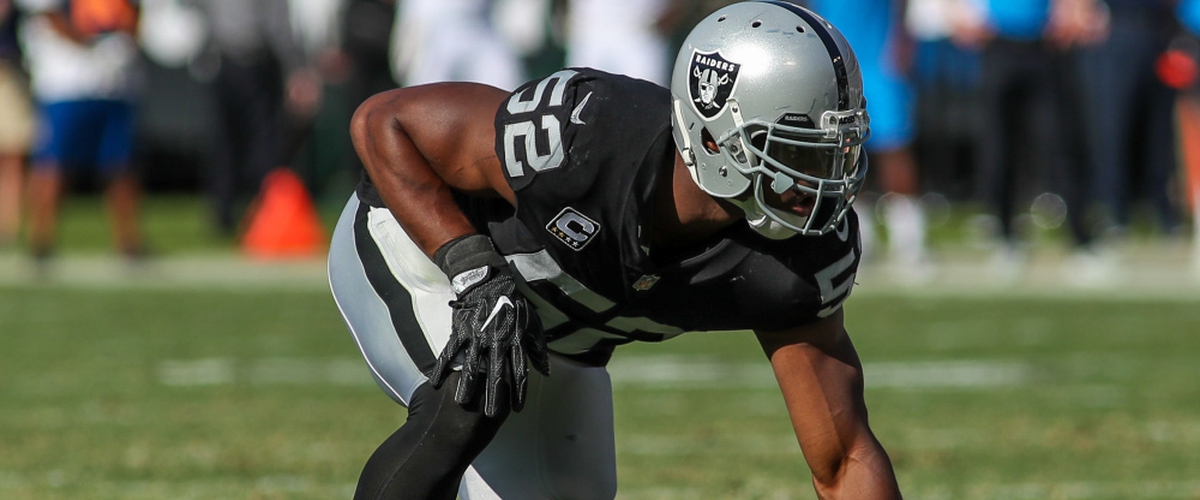 Questions or comments? Email [email protected] and follow @mtvhottakes on Instagram and Facebook to know when new stories are posted.
---