Shawn Kelley Designated for Assignment by Nationals Following Mound Outburst
As if things could not get any more interesting this season for the Washington Nationals, reliever Shawn Kelley was designated for assignment by the team on Wednesday. The move means the team will have seven days to place him on waivers, release him, or trade him. However, the MLB Trade Deadline has already passed which means in order for the Nationals to trade him he would have to first clear waivers. Given his talent, clearing the waivers would be highly unlikely for him and even if he did the interest level teams would have for him would be high. But how to the Nationals' reliever end up in this position? Let me explain...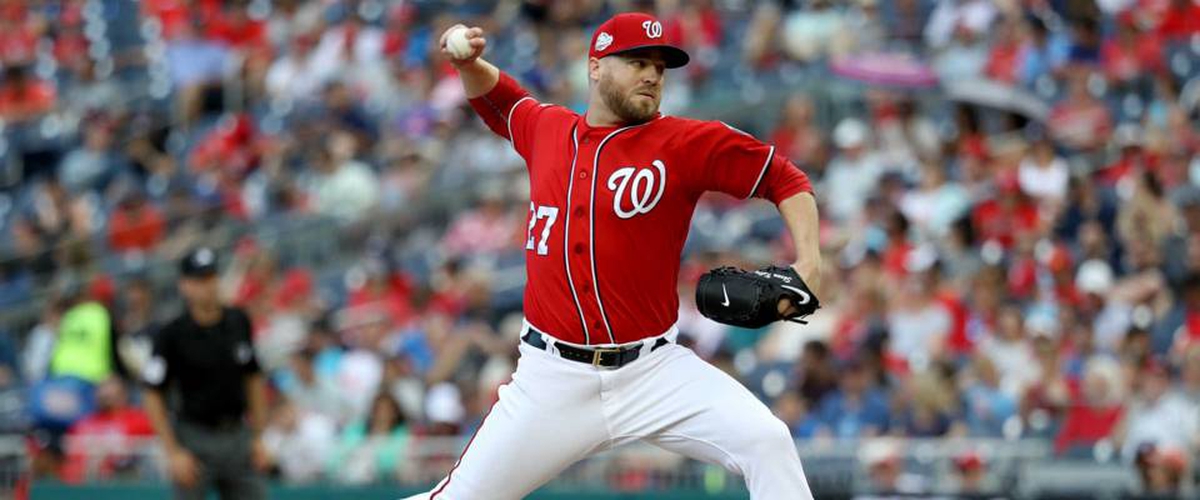 With Washington up 25-1 in the ninth inning on Tuesday against the New York Mets, Shawn Kelley was called on to close the door on the game. He ended up giving up three runs in the inning as the Nationals would win the game easily by a final score of 25-4, but it was one specific action by Kelley that led to his DFA. Following a force out which plated one run, Austin Jackson stepped up to the plate to face Kelley and took him deep for a two-run home run that trimmed the deficit down to 21. In response to the home run, Kelley slammed his glove onto the field and appeared to glare in the direction of the dugout. While it was believed by many that Kelley's actions were a result of him asked to pitch the ninth, it seems that was not the case.
After the game, Kelley apologized for his actions on the field, saying, "You should never throw your glove. We should act like adults." Then upon being designated for assignment, Kelley's agent, Mike McCann elaborated on what led to Kelley's immature actions on the field saying it was a result of frustration with the umpires. According to ESPN, McCann said Kelley grew frustrated when home plate umpire Adrian Johnson wanted him to work quicker on the mound, while second base umpire Tripp Gibson was telling him at the same time to slow down or be called for a balk. After giving up the home run, McCann says Kelley looked towards the dugout for help to avoid being ejected from the game which would have forced the Nationals to use another bullpen arm. This motion by Kelley is understandable seeing the game was under Washington's full control, it still does not excuse his actions on the field, but does it warrant his release by the team? General Manager Mike Rizzo seemed to think so and gave his reasoning for it on Wednesday afternoon.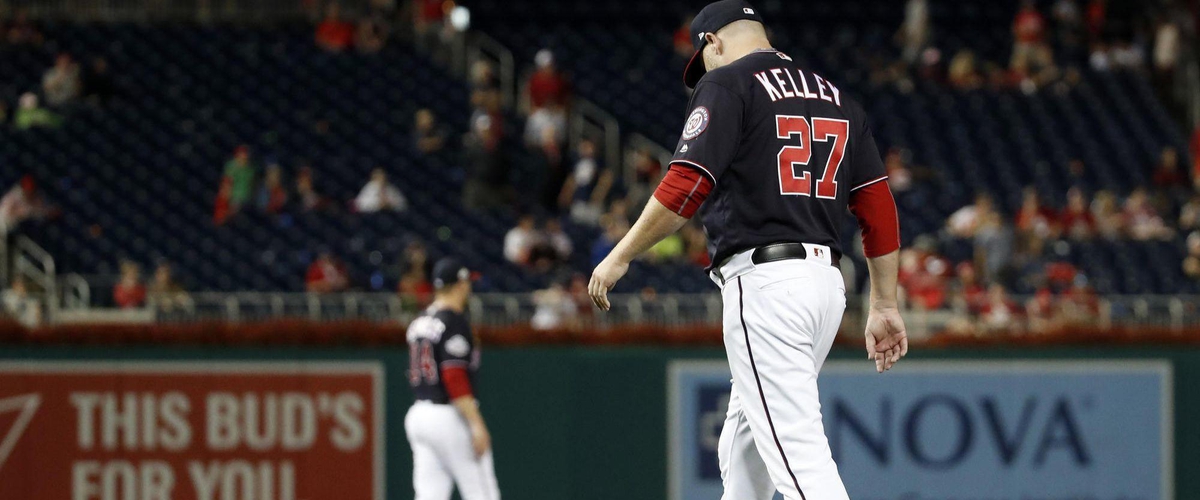 Before the Nationals took on the Mets, Rizzo said this of the Kelley incident, "I thought that the act that he portrayed on the field last night was disrespectful to the name on the front of the jersey, the organization, specifically Davey Martinez. You're either in or you're in the way. I thought he was in the way." In fact, Rizzo interpreted what Kelley did as an action that was showing up manager Dave Martinez. He acknowledged that, "It may not have been, but that's the way I looked at it" and that "such a selfish act really is not what we're here for."
But Rizzo was not done there either as he doubled down on what Kelley did the previous night saying, "That's something you don't come back from. It was a disrespectful act and I thought it warranted him leaving the team. I couldn't see how he could face the rest of the teammates, and the coaching staff and the manager again after such a selfish act in a 25-1 game." Clearly, Kelley's outburst on the mound irked Rizzo enough to send him packing, whether it is the right move for the Nationals moving forward is another question. The team called up right-hander Jimmy Cordero from Triple-A to replace Kelley, Cordero has appeared in 38 games this season and pitched to a 1.67 ERA while recording 47 strikeouts in 43 innings.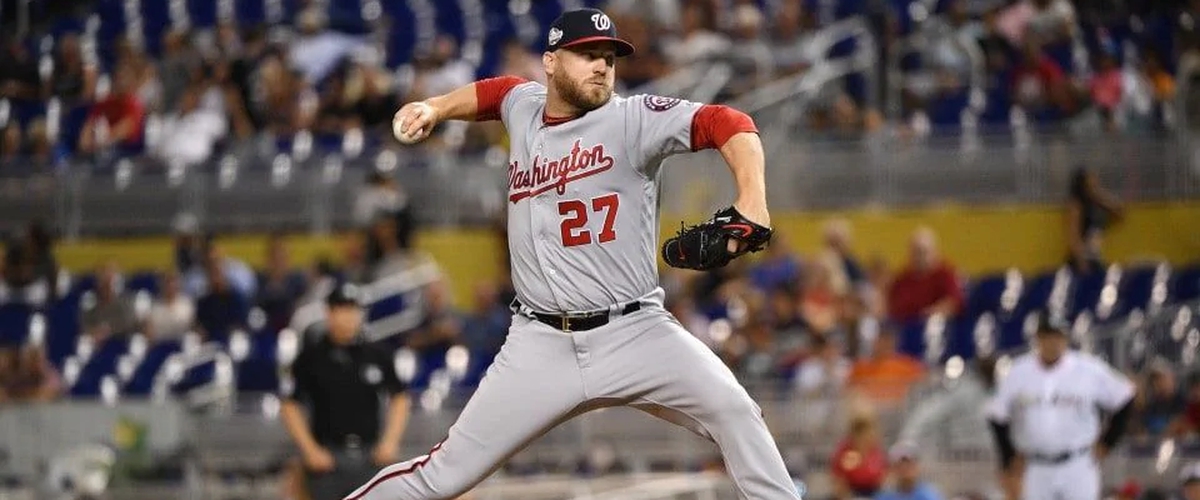 Dave Martinez, the manager of the Washington Nationals said on Wednesday that part of the decision to designate Kelley for assignment was due to his actions being "disrespectful to the organization." He also said, "It stinks. It really does. I've got a lot respect for Shawn, I do. But that wasn't right. We just won a game 25-4." While Rizzo made the move that he saw fit, perhaps levying a short suspension and small fine would have been the more appropriate way to go. The 34-year-old Kelley had been a reliable bullpen arm for the Nats after struggling last season. At the time of his release, Kelley had appeared in 35 games for the Nationals and pitched his way to a 3.34 ERA with 32 strikeouts in 32 1/3 innings. This comes after a 2017 season in which he struggled in 33 appearances with a 7.27 ERA and gave up 21 earned runs in just 26 innings of work.
With the clock ticking on what to do with Shawn Kelley, he is sure to garner interest from teams, especially those who are looking for another bullpen arm to add to their arsenal for a playoff run or push. Whether he is picked up on waivers, traded, or outright release will be figured out soon. Kelley is likely a rental player for the team he ends up on seeing this is the final year of his three-year deal that he had signed with the Nationals. He is sure to be an attractive option this offseason as well when he hits free agency for teams looking to fill a spot in their bullpen.
Questions or comments? Email [email protected] and follow @mtvhottakes on Instagram and Facebook to know when new stories are posted.
---