Sonny's Gray Day in the Bronx
On Wednesday, Sonny Gray took the mound for the New York Yankees with the team looking to sweep a brief two-game series with the division rival Baltimore Orioles. Winners of three in a row, New York faced Orioles' right-hander Alex Cobb who came into the game at 2-14 with a 6.08 ERA. Coming into his start, Gray was looking to continue his turnaround after giving up two or less earned runs in each of his previous three starts which he won to improve to 8-7. But as the calendar changed to the month of August, so did his performance on the mound, and to make matters worse an old racist tweet was deleted from his Twitter after his outing ended.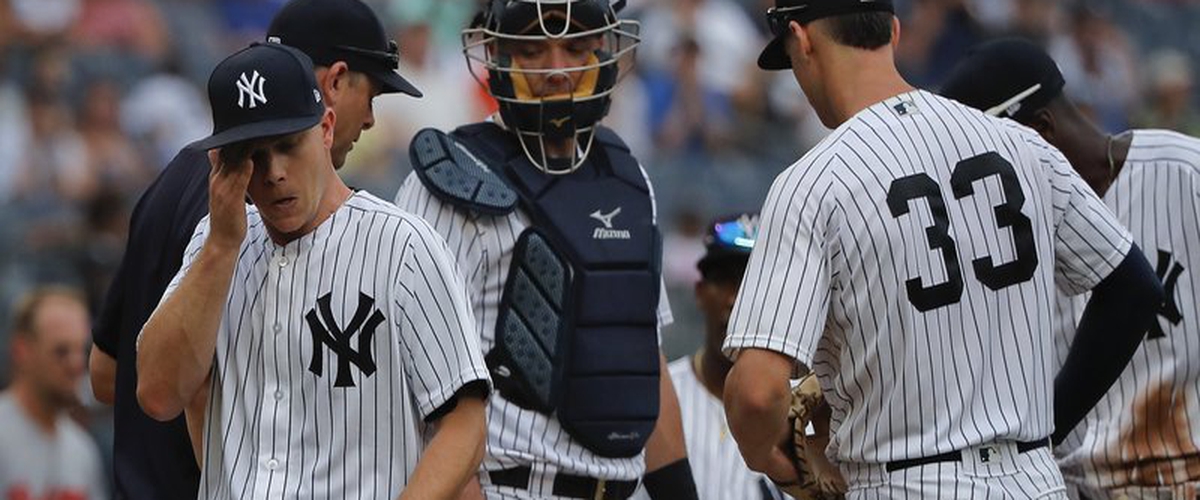 The Outing
After a 1-2-3 first inning to start his day, things looked good for Sonny Gray. But everything fell apart rather quickly for the right-hander as the first five Orioles he faced in the second inning reached base and got Baltimore ahead 3-0. Following a Breyvic Valera strikeout, Tim Beckham plated two more runs on an RBI single to give the Orioles a 5-0 lead. Gray was able to escape further damage when Adam Jones lined out and Beckham was doubled off second, but the deficit the Yankees faced had stretched. Trailing 5-1 now after a Gleyber Torres home run in the bottom of the second, Gray came out to pitch the third inning and did the Yankees no favors. He retired the first two batters of the inning before giving up a home run to Trey Mancini, walking Caleb Joseph, and allowing a single to Renato Nunez which effectively ended his outing.
Newly-acquired Lance Lynn came into the came in relief of Gray and gave up an infield single that allowed Joseph to score before getting the final out to cap off the line for Sonny Gray. The Yankee starter finished the day going 2 2/3 innings giving up seven earned runs on eight hits, striking out three, and walking two. The performance would raise his ERA to 5.56, and he would fall to 8-8 on the season as the Yankees fell to the Orioles 7-5 despite numerous chances to get back into the game. Gray's outing raises question marks on if he should be moved to the Yankees' bullpen and replaced by Lance Lynn until he can get his stuff back. His inconsistency throughout the season has been no laughing matter, something he appeared to be doing on camera as he walked off the mound in the third inning.
When asked about laughing while exiting the game, Gray said, "That's how I handle things. I've done that my whole life. When you get put in a hole like that as a team, as many times as I've done that to us this year, it's a frustrating spot to be in. That's kind of how I handled the situation. It's kind of how I tell myself to move on and not think about it and not let [bad performances] get to you."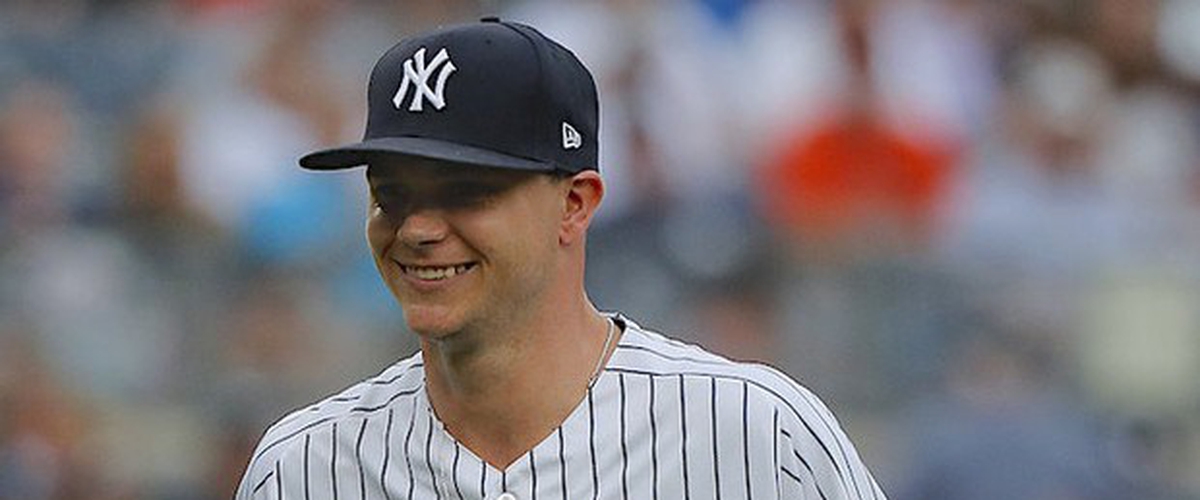 The Deleted Tweet
In what has become a common theme in recent weeks for Major League Baseball, internet sleuths have dug into player tweets from their past, most of which date back to their high school days. First, it was Josh Hader, then Sean Newcomb, Trea Turner's as retaliation for Newcomb's being exposed, now Sonny Gray when he is in the spotlight for yet another poor performance with his ball club. Written back in September 2012 when Gray was 22-years-old and making his way through the Oakland Athletics organization the tweet reads: "@Sir_Peanut 1. You didn't go to college. 2. You are black. #followdaleaderleaderleader clap clap clap." When asked about the tweet following the Yankees loss, Gray said it was an "inside joke" between him and close friend Rashun Dixon who used to play in the A's organization. The account @Sir_Peanut, which he tweeted at back in 2012 is no longer active.
In the past, Gray's twitter has been hacked, and he made it known that someone helps him run his account. As of today, it seems his Twitter has been deactivated as the 24 tweets his account claims to have are not visible and the account is not private. When addressing the tweet, Gray said, "I'm not scared of my past. My past has helped shape who I am today. If people want to try and question who I am, I'll face that head on because I'm not scared of my past. Everything that's happened in my past has done nothing but make me a better man." He also called the controversy "ridiculous" and said, "If people are gonna try to question my integrity and question who I am, then so be it, because I know who I am and if you know me, you know who I am."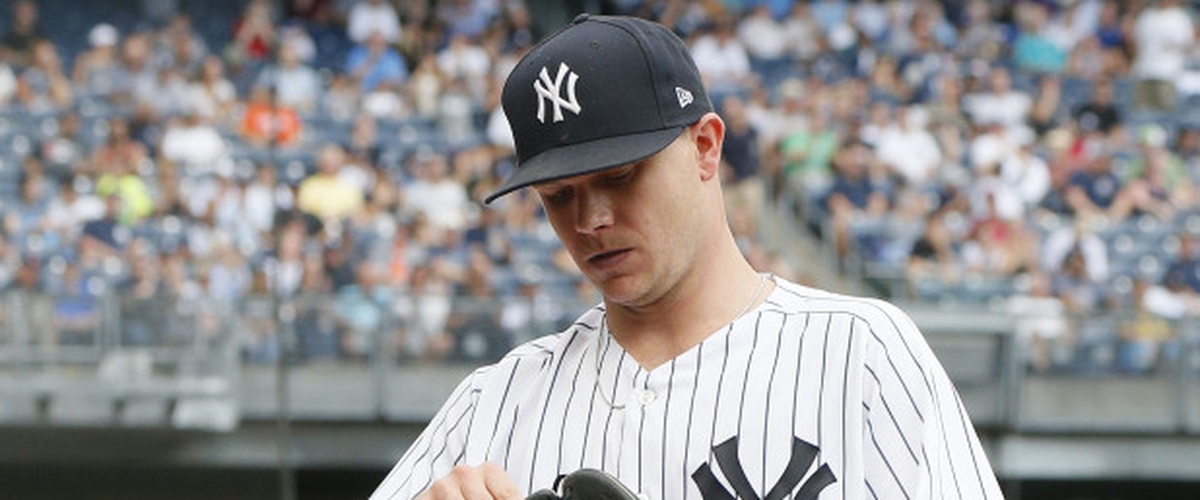 While the explanation of an "inside joke" by Gray could very well be true, it raises questions about the events surrounding the tweet and its deletion. How come the tweet on Gray's account happened to be deleted following his abysmal performance at a time where player tweets are being dug up from their past when the player is in the spotlight? Gray has had a rough year with the Yankees and struggled with consistency and perhaps he was wary that New York is starting to have enough of him and his performance. Worried the internet may do what they have done to players in recent weeks, he checked his Twitter, found the tweet from 2012, and deleted it to try to protect himself if it was not, in fact, an inside joke. This is obviously just a conspiracy, but given the recent events in Major League Baseball would not be out of the question.
Furthermore, if the tweet was an inside joke between him and a close friend, why is he tweeting it publicaly on social media for everyone to see? An inside joke is something only you and the other person understand, not the entire internet, which makes it odd that Gray would tweet something like that to the public if only him and Rashun Dixon would understand it. The whole situation surrounding Gray and his tweet is strange, but it cast a darker cloud on an already Gray day for Sonny in the Bronx.
Questions or comments? Email [email protected] and follow @mtvhottakes on Instagram and Facebook to know when new stories are posted.
---