Mets open road trip with a win behind Matz and Nimm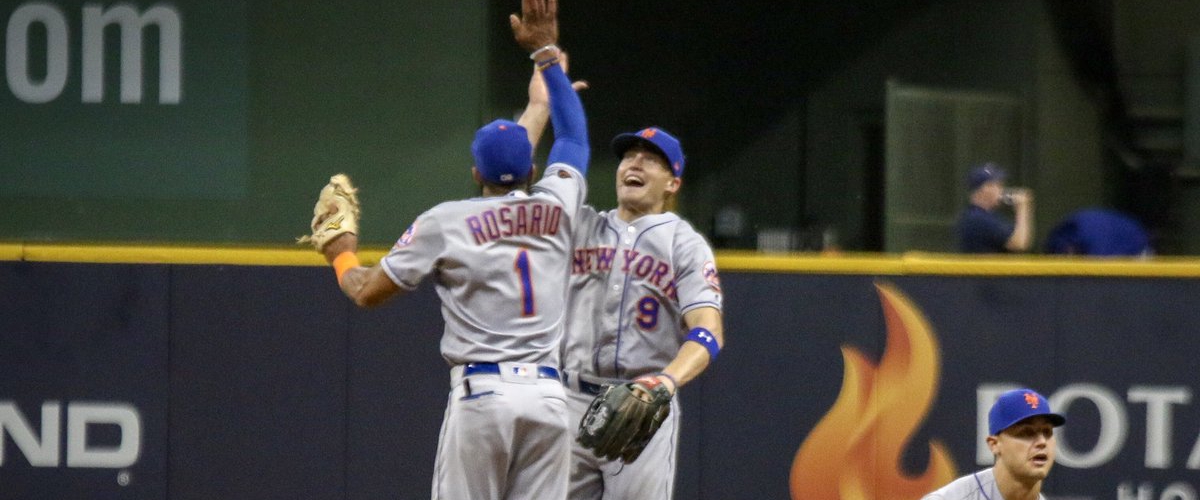 Steven Matz came to play Thursday night, and he was dealing against the Brewers. He threw 6 shutout innings, and despite a couple of threats by the Brewers, Matz held his ground. Milwaukee loaded the bases with 1 out in the 3rd, but Matz worked through it with no problems. He only needed 6 pitches to get through the 5th with the help of a double play. Overall, Matz showed the perseverance that deGrom has shown his whole career. This is a big first step for Matz.
The Mets offense was very solid tonight, coming through with the big hits the team has been looking for in the past few games. They loaded the bases in the 1st with 2 outs, but did not score as Mesoraco lined one back to the pitcher, nearly taking his head off. The star of the night was Brandon Nimmo, who lead off the 3rd with a triple. A sac-fly from Flores put New York up 1-0.
The Mets really broke it open in the 5th inning, starting off with 4 straight hits from Rosario, Nimmo, Cabrera, and Flores, to make it 4-0 Mets. Devin Mesoraco tacked on an RBI double in the 7th and Paul Sewald and Jacob Rhame locked it down out of the pen.
It's a much needed bounce back win for the Mets following the heartbreaking loss of last night. They get off to a great start on the roadtrip with their 3rd shutout win of the year.
---