Greatest Teams Never To Win a World Series in the Past 30 Years-94 Expos
Doing these posts about teams, you wonder what effect on the franchise it has for the near misses. For the ones I've done so far, it didn't play into their heartbreak, save maybe for the Pirates, who wouldn't be relevant to baseball for 20 years. Looking at the Blue Jays, Braves, and Athletics, they dusted themselves off and kept fighting. The Giants probably got gut-punched in 93 that set them back just a little bit before really being one of the NL's premier teams.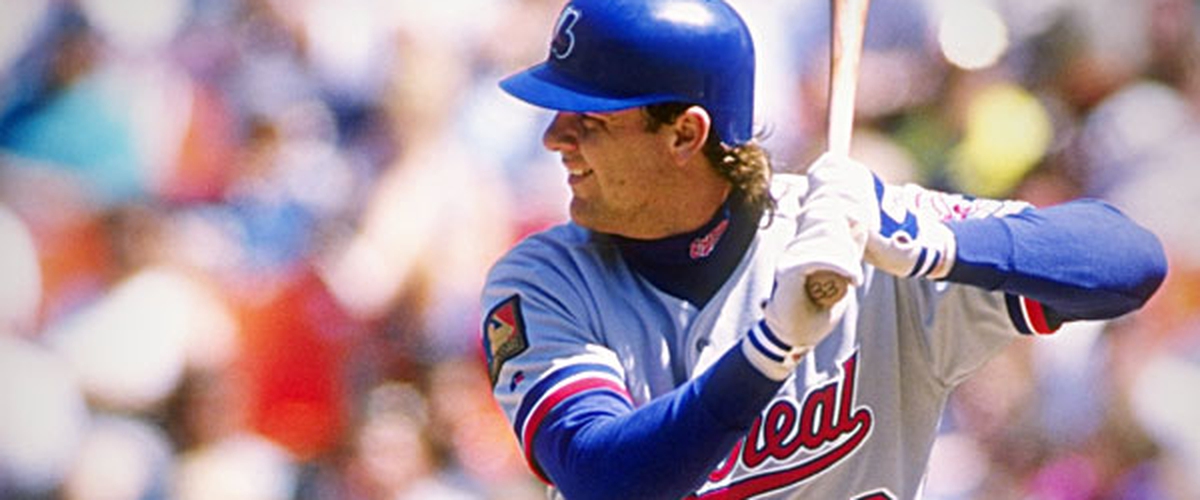 But if there is one team that the effect of not winning a World Series may have doomed a franchise, this was without question it. And it may be the saddest aftermath for any MLB team I have covered or will cover on here.
And yes, that is the 1994 Montreal Expos.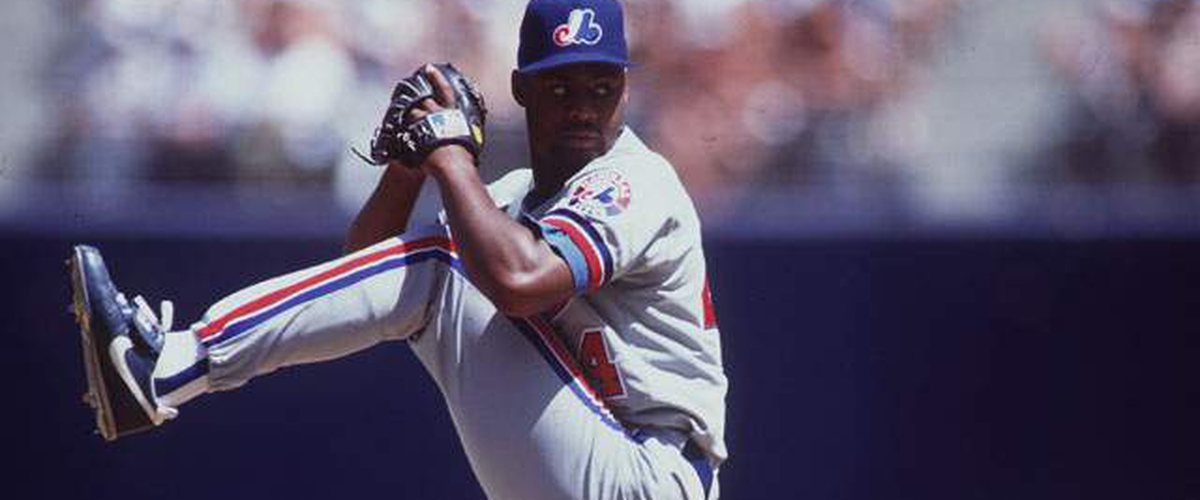 Baseball in Canada in the early 90's was hopping. The Blue Jays were at the forefront of the American League and had won back-to-back World Championships in 1992 and 1993. And the Montreal Expos were always in contention in the NL East. And in 1992 and 1993 Montreal was very close of being in the NLCS before being upended in the standings by Pittsburgh and Philadelphia. They won 87 games in 1992 and 94 games in 1993. They were lurking. They had quality pitching from Ken Hill, Jeff Fassero, Butch Henry, and a young fireballer they acquired from the Dodgers named Pedro Martinez. Yes, that Pedro Martinez. Their ERA was tops in the NL. They ranked 3rd in strikeouts in the NL as well. In the bullpen, the overall group was solid throughout. Mel Rojas and Jeff Shaw got the job done and then turned it over to John Wetteland, who was lights out for the Expos (25 saves, 2.83 ERA). So the pitching if anything was effective.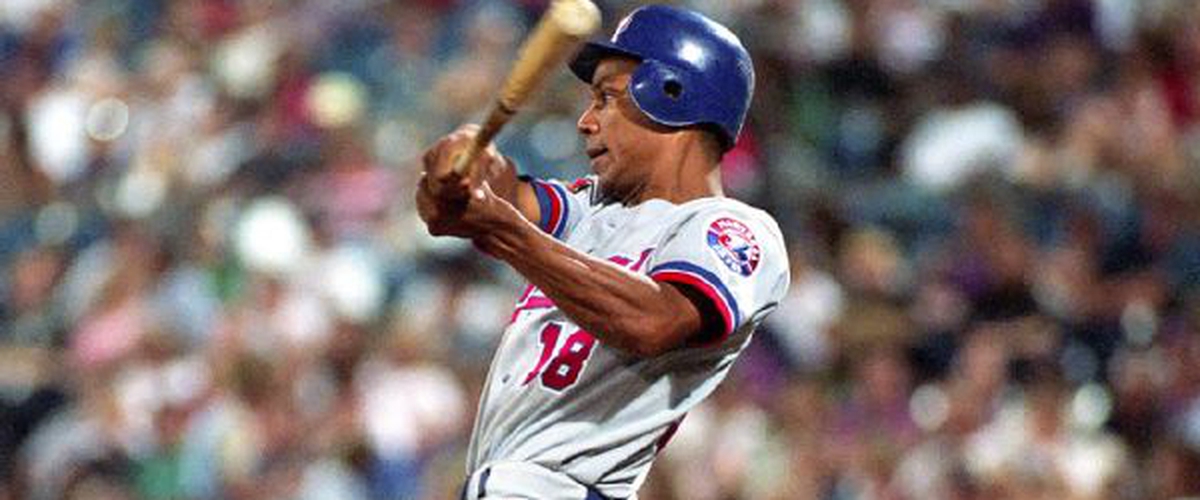 From the hitting side, wow. The outfield was one of the best in baseball with Moises Alou, Marquis Grissom, and Larry Walker patrolling it. They were all good with the glove, but their bats were the reason why things looked up. Both Alou and Walker quietly had an MVP seasons, going hitting .322 with 19 HR and a .981 OPS, though Alou hit better, hitting .339 with 22 HR and a .989 OPS. Grissom, though not anything similar to his left and right field counterparts, was a solid option for a lead-off hitter as he was able to get on base and create havoc on the basepaths. But it was his defense that really stood out and honestly may have been the best defensive centerfielder, at least in the NL. Moving inward, the Expos had a solid left side of the infield with Sean Berry and Wil Cordero. Berry wasn't anything spectacular, but hit .278 with 11 HR and had an .800 OPS while Cordero may have been the best shortstop in the NL in 1994, hitting .294 with 15 HR and an OPS of .853. The Expos thanks in part to those guys hit .286 as a whole (not including pitchers) and had an .804 OPS total. They were beasts on the offense to go with the strong arms they had for pitching.
One other thing that was forgotten was that baseball went under a realignment in 1994 was there were now 3 divisions in each league. The Expos, alongside their NL East rivals Mets and Marlins were in the division as well as the defending NL champion Phillies and the NL powerhouse Braves. Was it expected Montreal would be in the mix with the Braves and Phillies? Perhaps, but many also felt it was a 2-team race between the 1993 NLCS counterparts. But the Expos begged to differ.
Montreal got off to a 4-9 start in April, so life wasn't too easy on them. However, a West Coast swing changed things midway as the Expos swept San Diego and took 2 of 3 from the Dodgers, while they returned home to sweep the Giants and the Padres again and then taking 2 of 3 from Los Angeles (again) to get in the thick of the NL East with Atlanta. In May the Expos remained in 2nd place, but when May turned to June the Expos turned up the heat on the NL. They won 12 of their first 15 in June, but still staying behind Atlanta. However, they chopped the Braves lead to less than 2 games mostly up through the break. Once again, Montreal had a west coast swing where the Expos throttled the Dodgers and Padres again thus prying the division lead away from Atlanta. And they never looked back.
From July 18th through August 11th, Montreal went 20-3 beating everybody that they saw and had an MLB best 74-40 record. They were 6 up on the Braves and the rest of the NL East was pretty much done. It seemed inevitable they were postseason bound.
And then August 12th happened. Good-bye season.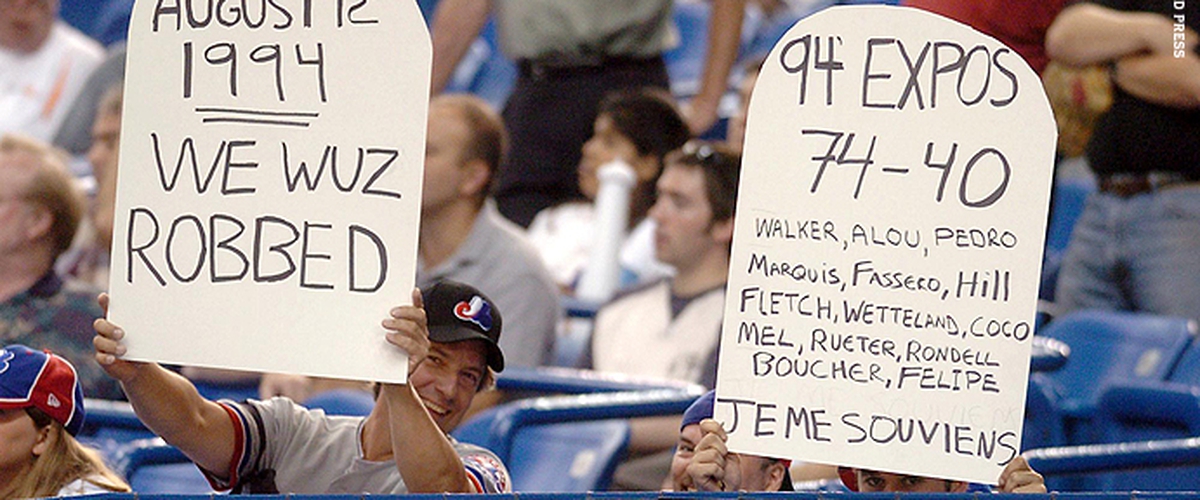 SO WHAT WENT WRONG? Obviously the players' strike doomed Montreal's great run. And 1994 in general was a great year for baseball. You had the Expos rolling, a re-birth in Cleveland with the Indians making noise, the AL East with the Yankees and Orioles fighting for divisional supremacy, both western divisions being nip and tuck battles. And then you had individual accomplishments of Matt Williams aiming for Roger Maris's HR record, Tony Gwynn in striking distance of .400, great offensive outputs from Williams, Jeff Bagwell, Andres Galarraga, Barry Bonds, Ken Griffey, Frank Thomas, Albert Belle, etc. And it all went to waste. Players (and probably deservedly so) were bashed for their stance of what they did as did the owners (but more of the players). So Montreal's great season went by the board due to the strike. Sad, because we probably would have had that memorable year that everybody dreamed of.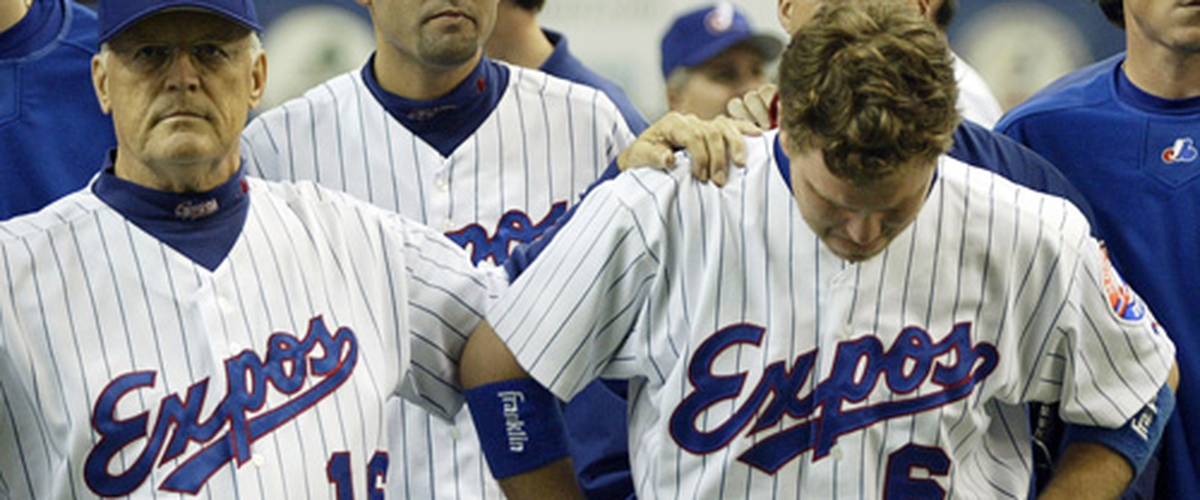 AFTERMATH: To me this is the saddest aftermath out of any team. Without going into the logistics of the effects of the strike and I will use Brad Pitt's line in Moneyball that really defined it: "You have your rich teams, you have your poor teams. Then you have 50 feet of crap. And then there is us." I like to think the next line would have been then you have 100 feet of more crap and then the Montreal Expos.
The owners screamed of the "we need to stadium to compete" bit. When you look at the new parks being built in 1992 and 1994 with Baltimore, Cleveland, and Texas, they packed the parks, and the teams were competitive throughout, something that hadn't really happened in those cities in a while. And then the Rockies followed suit with Coors Field. Owners used those 4 teams as "hey, new park means more fans meaning more revenue meaning being more competitive." So what do we get all around baseball? Owners of teams like Milwaukee, Minnesota, Detroit, Cincinnati, and Pittsburgh all clamoring for that new ballpark to get butts in the stands. And the refusal to share revenue among teams was also key in the new labor agreement.
How does it affect Montreal?
Well, the one ballpark that many viewed as in need of a replacement was the Expos Olympic Stadium. It was already rendered obsolete, dirty, and a retractable roof that didn't function anymore. And because of it, fans stopped going to the games. Meaning, less revenue. Meaning, they couldn't pay their top players. So what do we see in Montreal? The Great Exodus (or I guess you can call it the "Great Expodus")
When the strike ended, the players were sent packing. Grissom was traded to Atlanta and was a key cog for their 1995/1996 run. Walker was traded to Colorado and became a part of the famed Blake Street Bombers. Ken Hill, the Expos ace in 1994 was traded to St. Louis and John Wetteland was shipped to the Yankees. And the birth of Montreal being a Farm System to the powers that be started.
Montreal fell to 66-78 in 1995, a very healthy distance away from the Braves in the division, and ended up being dead last. And the Expodus continued. Cordero would be gone as would be Sean Berry. Jeff Fassero fell off a cliff as a starter and the Expos would never get back to where they were in 1994. Not by a longshot.
The unfortunate part was Montreal had some great players to come up through the farm as the likes of Moises Alou and Pedro Martinez would also leave down the road, such as Vladimir Guerrero, Javier Vazquez, and Jose Vidro while Ugueth Urbina would close games out for them.
However, the divide came when Montreal's new owner Jeffrey Loria, said the Expos needed a new ballpark (which he is right; if Montreal's Olympic Stadium was a dump worse than Oakland, a stadium was definitely needed). However, Loria wanted the city, who was having monetary issues, to pay for a large sum for the new ballpark. It soured on the fans while the Expos and also failed to have radio broadcasting rights in English for the team, and some believed it was a ploy to hijack the city of getting a new park that way, knocking out more revenue. Many believed all Loria was trying to do was scam the city on a ballpark and if they didn't play by his rules, he'd take the Expos out of Montreal.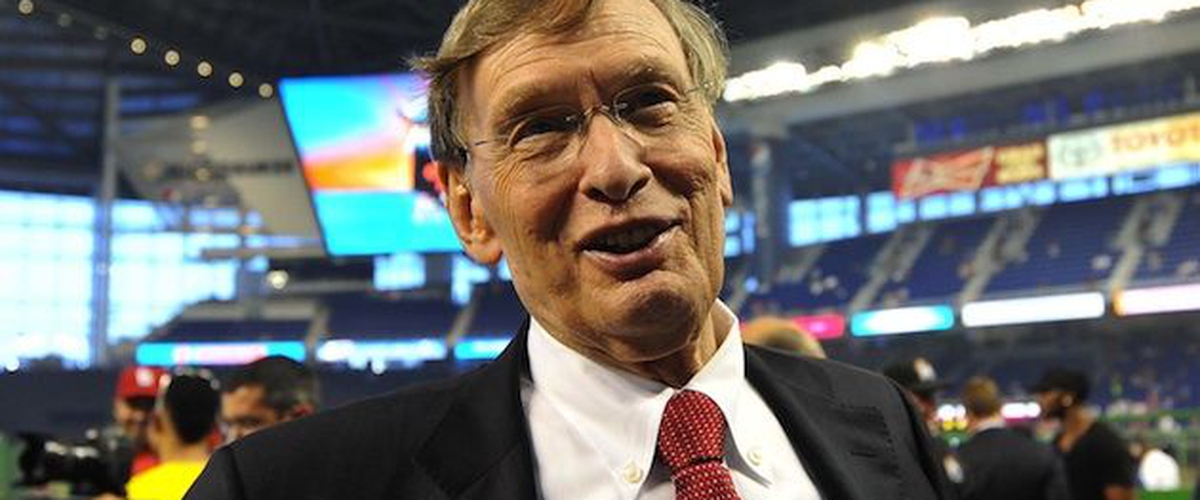 Loria sold the team in 2002 and MLB took over so really Montreal was a "puppet" team led by the League itself. Meaning, unless a miracle would happen, the Expos would continue being a farm system to the rest of baseball. For the next 3 seasons through 2004, the Expos would remain in Montreal before being sold to a group that would move the team to Washington, thus ending the Expos run in Montreal.
My take was that the strike was the beginning of the end for Montreal, as many Expos fans feel the same way as do baseball fans. When the new financial rules for baseball was implemented it pretty much knocked out them being competitive as they couldn't keep their players for anything. Adding on that you probably had a scam artist in Loria running things while you had you had inept heads of Major League Baseball allowing this to happen ultimately doom the Expos.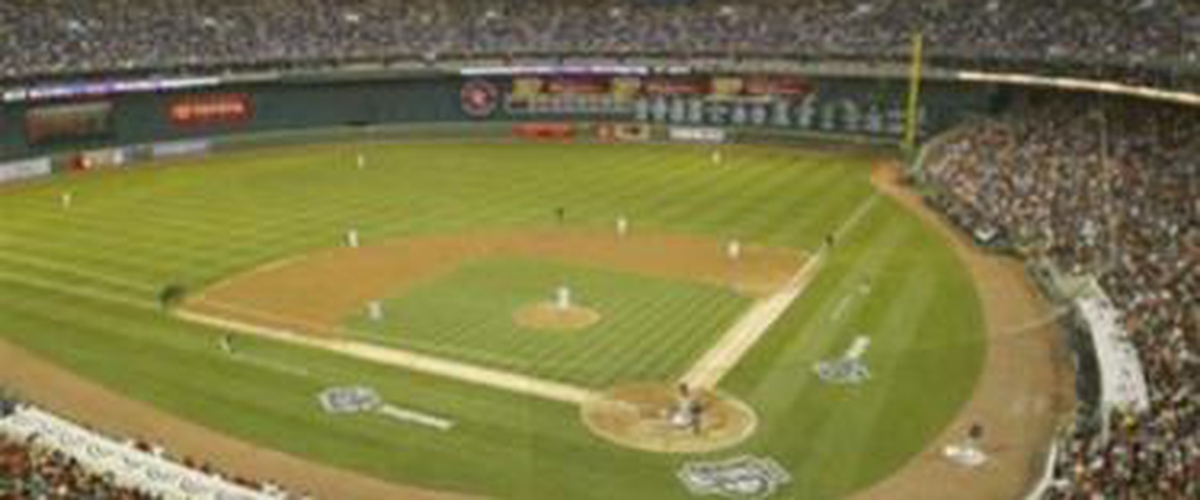 Adding on, Bud Selig, much like other commissioners in the sports world like Roger Goodell and Gary Bettman, whenever they want a franchise in a new market it's what they get. Bettman did the same thing of wanting the NHL to expand in the South in places like Florida, Georgia, Tennessee, and Arizona. He got it. When he wanted hockey to return to come Canadian cities like Winnipeg, he got it. Goodell wanted Los Angeles to have an NFL team and every team with a stadium issue (Colts, Falcons, Vikings, Chargers, Jaguars, Seahawks, Raiders, Rams, etc.) was mentioned. But he got his team(s). Selig wanted teams in Phoenix and Tampa Bay, he got it. He wanted a franchise in Washington DC, he got it. Selig never wanted Montreal to have any part of Major League Baseball when the "issues" weren't resolved. If he wanted the Expos to stay in Montreal, he would have. Instead, he saw more dollar signs in Washington. Which is unfortunate as no fan base deserves losing a team, especially one who got screwed over time after time.
OTHER GREAT TEAMS WHO DID NOT WIN THE WORLD SERIES
-Fan in the Obstructed Seat
---