No Ohtani, Stanton; Chatwood and Where the Cubs Go?
Let us begin with the elephant in the room, Shohei Ohtani is not a Chicago Cub, and it's not that big of a deal. Ohtani would have been a luxury, and made the Cubs off season outlook simpler. Ohtani will be playing in the AL West where his implications against the Cubs will be limited. While there was a slight glimmer for Cubs fans, Giancarlo Stanton will be playing in the Bronx this coming season. However, let's be honest folks the Cubs were not in on this market. Today were going to be discussing a number of topics including the new acquisitions, what to expect going forward, and the prospect of adding Bryce Harper next season.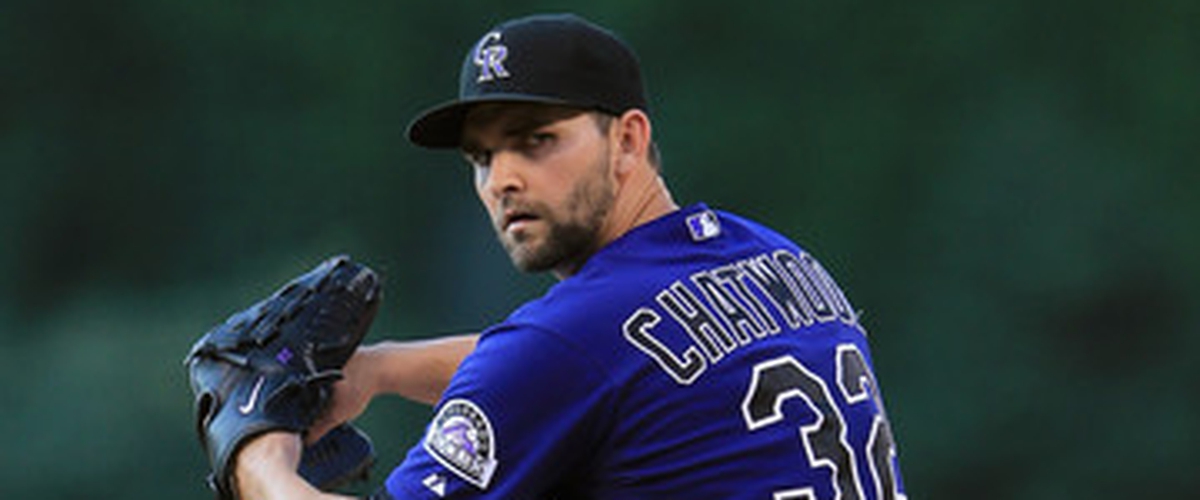 Who on Earth is Tyler Chatwood?
From a fans prespective right now what do the Cubs have to show so far? Tyler Chatwood and Dario Alvarez, I'm sure many of you are wondering, who? Alvarez may not have a major impact, but he will be much needed depth in the Cubs pen. He's a lefty who will at a minimum push the likes of Wilson, Montgomery, and compete for the last spot against whom ever that may be. Nothing to get overly excited about. The story is complete different with Tyler Chatwood. Chatwood presumably will be sliding into the Cubs #5 spot in the rotation, but he has #2 starter stuff. Most Cubs fans will be looking at the number for Chatwood and be turned off. Now bear with me folk, this could be a steal, but a few things need to happen. What his splits tell us is getting out of Coors Field will be the biggest step. His numbers at home have been atrocious. However, if you look at his numbers away from Coors, and there is a glimmer of hope. So step one seemingly has happened, Chatwood will not play half of his games at Coors Field. Step two, fix his control, this above anything else. If the Cubs can find that button in his mind to improve his control, look out the Cubs have a stellar player here.
First things first here Cubs fans, this isn't just any front office this is Theo Epstein and co. making this move so there is something there. Not they are not perfect, they generally should be given the benefit of the doubt here. While the Cubs may have overpaid for his services, they snatched up a pitcher who could make this deal a bargain. So where is the promise? At Coors Field his ERA was a hideous 5.25 career, but a promising 3.31 ERA on the road. The Cubs are looking at re-tooling Chatwood's career here.
Chatwood is a solid ground ball pitcher, don't expect an abundance of strikeouts here. Being a ground ball pitcher he is going to see a clear improvement from his in field defense behind him. While defensively third base will be a downgrade, he will see a spike everywhere else around the diamond. This is no knock on Kris Bryant, Nolan Arenado is simply the best defensive 3B in the game right now. Now He's a pitcher who worst case hold's similar value to Mike Montgomery. He throws around 95 and gives the Cubs an option both in the rotation and out of the pen come October.
Chatwood by in large, with the exception of Shohei Ohtani was one of the youngest arms on the market. He is in a position before his peak window. The Cubs see a player who had phenomenal spin on his fastball and curve. He has a curve-ball the bottom simply drops out of. Add in the factor he has three pitches which he can blow past people, and two change of pace pitches. The Cubs see a player who is an upside beyond what has been shown add in above-average four-seamer with upside to go plus with arm slot change, average two-seamer, plus curveball, above-average slider, changeup that flashes average or better.
Chatwood is going to be a project, but he is a guy who could surprise a lot of people going forward. He's going to be filling the role Jason Hammel and John Lackey filled the last two seasons. This should be an upgrade for the Cubs.
Rest assured Cubs fan's this is not the big move the Cubs have plenty more move on the docket this winter.
So What's Next?
Well that's the million dollar question for the Cubs. By missing out on Ohtani the Cubs are forced to search elsewhere, but that's not a deal breaker. The Cubs name had been tied to Giancarlo Stanton, but there was no way the Cubs were going to have Stanton and Jason Heyward's deal. The Cubs would have had to unload Heyward to make room for Stanton. It simply was not going to work. A lot of the power-shifting is moving towards the American League. Still on the market are solid arms Alex Cobb and Yu Darvish. Not to mention the Cubs still have one of the most potent offensive arsenals in the league even with the Yankees adding Stanton creating a potential 100+ HR duo in the middle of their line-up. This opens the door for the Cubs to deal. The winter meeting is really when things heat up, so expect to see some movement soon.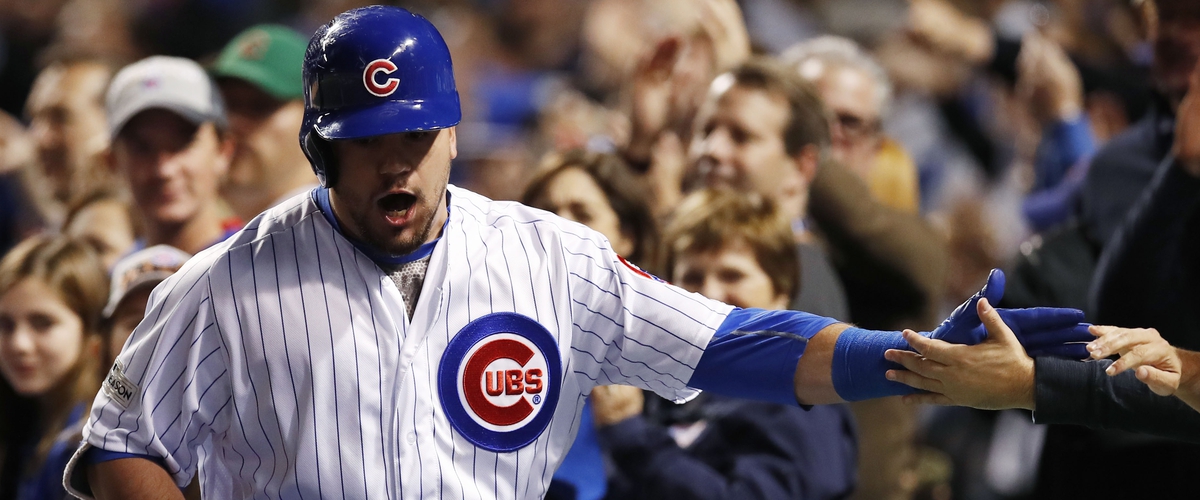 With the Yankees adding Stanton you can cross their names off the potential Kyle Schwarber landing spots, but don't count out the possibility Schwarber remains a Cub. However, I didn't see the Yankees as a real possible landing spot to begin with, nor do I think there is a real chance Schwarber is moved any longer. The Yankees really would have nothing to offer the Cubs for Schwarber. When the Cubs missed out on Ohtani I would argue this cemented Schwarber job security that he already likely had. While some fans may have been frustrated expecting monstrous numbers from Schwarber, I don't believe much has changed in the eyes of the Cubs. Schwarber while his defense is sometimes suspect, his bat is still one to be feared. Last season was more than likely a hiccup rather than a sign of things to come. After his demotion last season Schwarber hit a serviceable .256 with a .378 wOBA. Even with a slow start to the seasons Schwarber was still an above-average talent with such a strong second half improved his overall numbers to a .332 wOBA and wRC+ of 102. Despite all the hoopla which occurred in the first half of the season he still hit 30 home runs and with a plus WAR. Second half Kyle Schwarber is a better picture of the future Schwarber than first half Schwarber. Seeing how Schwarber is improving his body shape and athleticism this off-season, I would not at all be surprised to see him at the opening day left-fielder. Despite some of his clear defensive struggles, keep in mind this was his first full year in left field. There was some glimmers of hope his UZR/150 went up to 7.5, his UZR was at 3.4 Signs the Cubs can do much worse defensively in left. If Schwarber can return to slugging like we know he can a few things occur. Either he positions himself as the unquestioned left fielder of the future, or he rockets his value so the Cubs can get a huge haul. I don't expect to see him move this off-season despite the constant cries he would be the prefect DH. His defense is improving, and teams who are dealing for him will bargain base on the first half, not the second. Unless the Cubs are blown away by a deal for a young, controllable starter I would expect to see the Cubs hold on to Schwarber for the time being, or maybe the long-haul. Bottom-line expect to see a major bounce back from Schwarber. His defense is showing improvement, and I'm willing to bet his offense returns too.
So what does this mean? Who can the Cubs deal to add a star pitcher? Well the first question would be do they need one? Look for the Cubs to be in close contact with Yu Darvish and Alex Cobb's camp. Cobb seems less likely now that Chatwood is in place, but don't write him off either. The Cubs need a #4 starter, so while Darvish wasn't spectacular in the post-season keep in mind he slots in as the Cubs 3 or 4 guy, but he's without a question a #2 with ace like stuff. When healthy, Darvish is capable of putting up some down right dominating numbers, most of his career was spent in a hitters park down in Arlington. Darvish poor post-season and all is not the best pitcher on the market. He's showing less signs of decline than Arrieta and would slot well in this rotation. Speculation is the Cubs could be looking at a six man rotation. Adding Darvish would fill out the rotation leaving the Cubs with a power four of Quintana, Lester, Hendrick, and Darvish with additional starting options in Chatwood, Montgomery, and Butler. Don't write off the possibility of another depth move as well. The Cubs if they play their cards right won't need to deal any of their bat's unless they want to. Another sleeper option to watch for would be former Cardinal, Lance Lynn. Lynn a perennial solid mid-rotation option could fill out the Cubs rotation as well. While the Cubs are preparing to cut ties don't write off a Jake Arrieta re-union yet, but it certainly will not be at the 6-year $170 mm asking price. The Cubs could presumably add two of the three free agents (Darvish, Lynn, Cobb) as well. This would push Chatwood to the pen where he could potentially have a huge impact. Keep in mind the Cubs tried to trade for Darvish last July.
About that Bullpen
The funny thing about the Cubs pen is it was not as bad as people thought. The Cubs have a few solid pieces in place including Justin Wilson who disappointed, Carl Edwards, Pedro Strop, Mike Montgomery, and sleeper Dillon Maples. The Cubs will need to add at least one more solid set up man and a new closer, assuming Wade Davis does not return. However, the market is rich in options and some light whispers have a potential Greg Holland-Wade Davis reunion on the north side, a move which would propel the Cubs from a mediocre pen to an elite one. However, the going trend is the Cubs are kicking the tires on many options.
We have already seen the Cubs add Dario Alvarez who in 20 games last season post a respectable 2.76 ERA, but his WHIP was a 2.02. His career numbers indicate this was a depth oriented move. The Cubs team depth chart list Justin Grimm who's job is in danger as another option. The Cubs presumable have four spots in the pen they need to fill so Dario Alvarez will certainly not be the last move. Other in house options include Rob Zastryzny, presumably his primary competition will be Alvarez.
Don't Believe Everything
Word on the street the Cubs farm is depleted, but keep in mind the Cubs have reaped the benefits of those fruits. Outside of Gleyber Torres and Eloy Jimenez the Cubs have the remainder of that talent on the 25-man. Not to mention the Cubs have a number of interesting players marinating at AA or below. The Cubs farm has plenty of remaining depth, but the only player in their top 10 who is knocking on the door is Victor Caratini would end up as the Cubs primary #2 behind Willson Contreras. The Cubs have five arms at the top of their top 5, with a number of potentially significant projects 5-10. While the Cubs farm is not quite as rich, the biggest thing is there is a lack immediate contributions, but there is certainly no shortage in talent.
Bryzzo-Harper 2019?
With the Cubs remaining out of the Stanton chase the Cubs are still in position to land Bryce Harper, thus uniting him with childhood friend Kris Bryant. Cubs fans ever where are sitting in a optimistic position that team brass has the same interest in landing the superstar. Little changes in the Cubs chance of landing what will potentially be the golden goose of free agency next season. Until then we can all hope.
---