NFL Quarterbacks Most Likely to be Benched this Season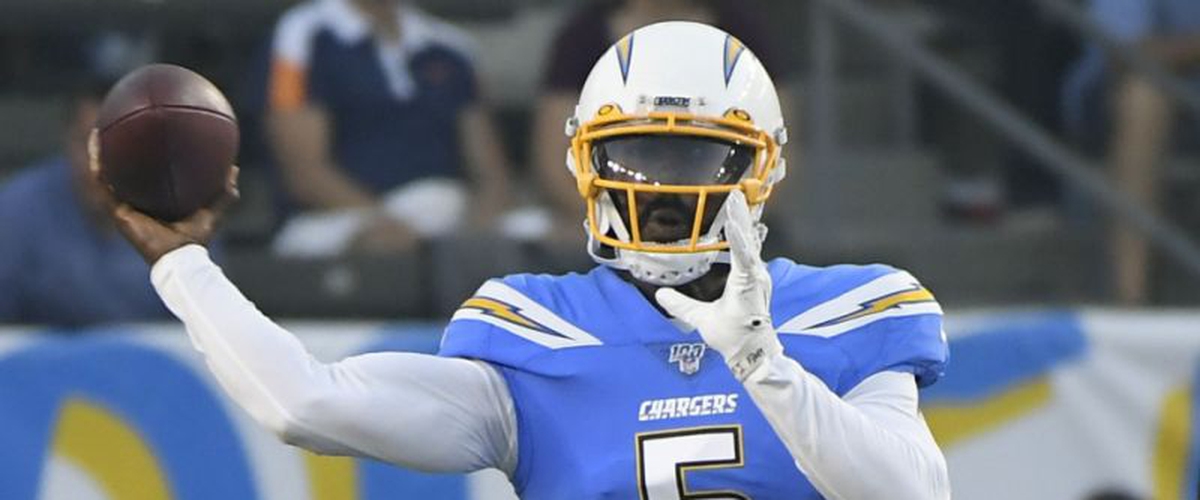 Every year there are a couple NFL quarterbacks who get benched midway through the season. Whether it's a veteran holding down the fort until the rookie is ready, or an underachieving quarterback, there will be quarterbacks benched this season. In this article, I'll give you a look at the quarterbacks most likely start the season, but not finish it.
Tyrod Taylor
Unfortunately for Tyrod Taylor, what happened in Cleveland could happen again in Los Angeles. I do think Taylor starts the season as the starter but he's likely to be a short-term starter until Justin Hebert is ready. The Chargers are in an interesting spot. They're seemingly a quarterback away from contending for the AFC West. Because the Chargers are so talented, it's Taylor is given a chance to lead the team. Taylor's best chance to keep his job is a winning steak to begin the season. Once the losses start piling up, it's Herbert time.
Ryan Fitzpatrick
Tua Tagovalio's health concerns likely give Ryan Fitzpatrick the starting job. The Dolphins are a much-improved football team, but they're still in a rebuild. Once Tua is healthy I see the Dolphins letting him play. It's possible the Dolphins use his rookie season as a redshirt year, but I think Tua eventually takes the starting job. Fitzpatrick will have his usual up and down year, but it's time for the Dolphins to look towards to future.

Mitchell Trubisky
It doesn't matter if Nick Foles or Mitchell Trubisky starts the season, I think both would get benched. With an excellent defense, the time is now for Matt Nagy and the Chicago Bears. The problem is, the offense was horrendous a season ago. Nagy will be looking for a solution. A string of bad starts from Trubisky and he'll be yanked for Foles and vice versa. The odds of the Bears sticking with one quarterback throughout the 2020 season are very low. Personally, I prefer Foles to Trubisky, but we'll see how training camp shakes out.
Derek Carr
Jon Gruden wants to win now. The Raiders haven't had the success they've hoped for since giving Gruden a 10-year 100-million-dollar contract. The Raiders record with Derek Carr starting is 39-55. Carr isn't a bad quarterback, but he's just average. If Gruden doesn't feel Carr is giving them the best shot to win games, we could very well see Marcus Mariota take over. To me, this a prove it or lose it year for Derek Carr. Without a big year, the Raiders will likely be in the quarterback market come 2021.
---