Cubs Acquire Jose Quintana From White Sox; Immediate Reaction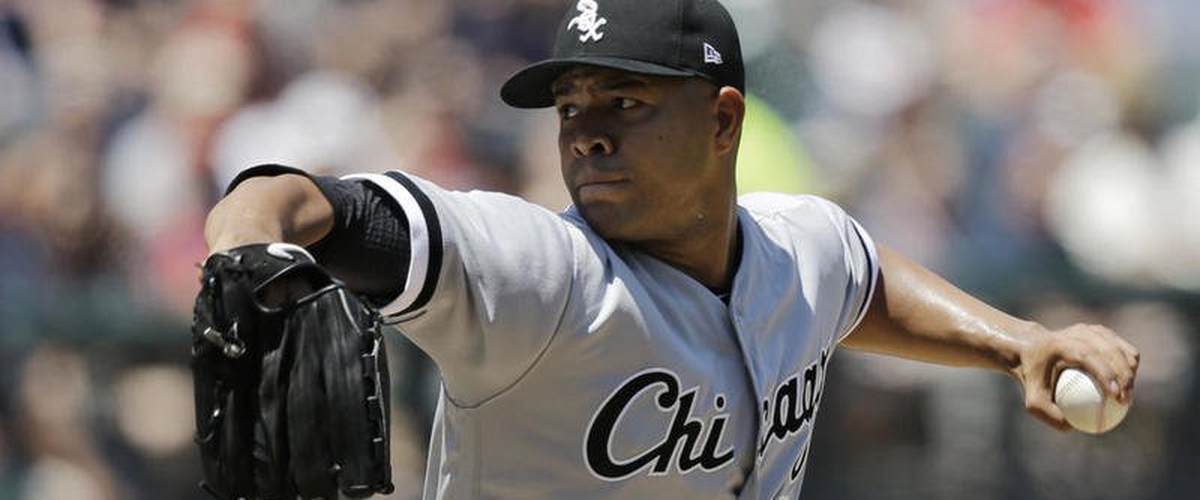 The "2nd half" of baseball's season starts tomorrow night, but a big trade took place today as the Cubs and their Southside rival White Sox made a rare trade with one another. The Cubs acquired starting pitcher Jose Quintana for 4 prospects (Eloy Jimenez-14th ranked MLB prospect, Dylan Cease-77th ranked MLB prospect, Matt Rose, who has a lot of power potential, and Bryant Flete, who was hitting .305)
For the Cubs, it is a desperate move to get back into the thick of a playoff race. Yes, they're 4.5 behind Milwaukee for the division. People are already thinking this is the move to get the Cubs over the top and with "control" for the next few years with Quintana. People who back Quintana will point out his numbers over the last few years have been better than King Felix, Price, and Verlander. Well, of course since they have either been dinged up and/or underachieving. With Quintana, his season has been one of disappointment. He's 4-8 with a 4.49 ERA and a 1.32 WHIP. His K/9 ratio is at its highest of his career at 9.4, but also his BB/9 ratio is the highest at 3.5. Adding on, Quintana has had an ERA of over 5 every month this year save for June (which includes July at a 5.59 ERA).
Many will point the fact Quintana's woes come at playing in Comiskey/US Cellular/Guaranteed Rate Sox Ballpark and there is some truth to that. And there is truth to that. His ERA is 5.11 at his old home now while away from it is 4.03 (a little respectable, though still high). So let's look outside a bit.
Quintana has not fared well in hitter's parks this year. Chase Field, Camden Yards, and Coors Field he has been north of 5 for ERA while the trade off has been Progressive Field (ERA over 5, but against a stout Indians offense) and Rogers Centre (2.57 ERA). And his first outing looks like he will be in the new bandbox of SunTrust Park. Adding on, he will now be in a division where he will be in Cincinnati, Milwaukee, and Pittsburgh while if the wind blows out in Wrigley, he may miss being back on the Southside (where he may pitch in 11-12 days, pending on the scheduled rotation). He may have to go back to Arizona and Philadelphia (hitter's park) as well.
Some think the Cubs defense may bail him out some more as the White Sox defense is atrocious at best. But this year the Cubs defense has been a bit off themselves and actually have 6 fewer errors than the White Sox. So the defensive upgrade isn't as strong as what one may believe.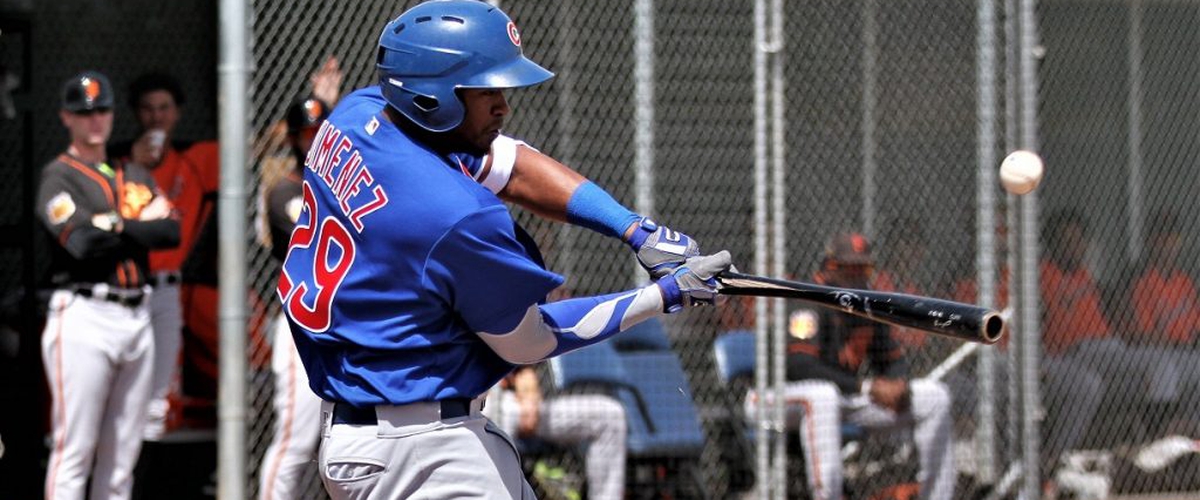 As for the White Sox, amazing how a few trades can replenish the entire farm system. For the longest time the White Sox farm was dead. And with the trades of Sale, Eaton, and now Quintana, the Sox inherited 9 top 100 prospects and 3 in the top 15. That is just sickening. And in that ballpark, it can be murder for opposing pitchers.
Of course, the White Sox are probably out of it for this year, but with all those players in the farm for the Pale Hose, they could be back in contention by next season with Moncada, Giolito, Fulmer, etc. So the future looks VERY bright for the Southsiders for sure. You're talking Jimenez, who is going to be a beast in that park while Cease is going to be a nice arm. And you have two more players in that deal who could possibly be role guys on the White Sox. If you're a White Sox fan, I think today was your day.
The one thing that the trade did was knock the rest of the Majors down in terms of teams looking for pitching. The Astros, Yankees, Brewers, Rockies, and even the Nationals for bullpen help will now have to pay a high price to get the likes of a Sonny Gray or a Chris Archer (assuming the Rays fall out which is not a guarantee). So now teams will have to consider really cutting their farm system in order to get that piece they need for a run.
Overall I think this is a win for the White Sox more than the Cubs. Yeah, I think the Cubs could use a Quintana over a combination of a Montgomery/Butler, but honestly, given how he has pitched this year it isn't a vast improvement. Is this also to soften the blow in case Arrieta leaves after the season ends? Perhaps, but this feels like a "we want to win now" move while the veteran rotation, which is still underachieving, is still there. It may take another move (backup catcher) or two to get the Cubs rolling for the remainder of the season. But who knows, a change of scenery from the Southside to the Northside is what Quintana may need.
But only time will tell.
-Fan in the Obstructed Seat
---