Did Baker Mayfield Open Up His True Weakness Against Kansas?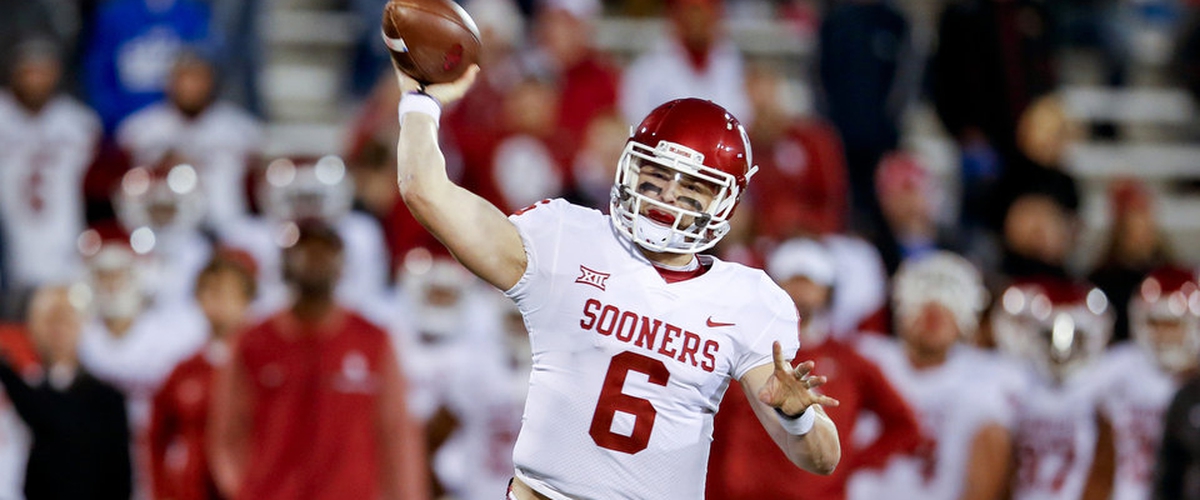 In a week of relatively uneventful games in college football where no upsets were really on the dock (though the 12:00 games had a few of them going at half of being too close for comfort for the contenders), one story broke out and that was Baker Mayfield, the more than likely Heisman Trophy front-runner (and my vote for the Heisman if I actually had one), was found cussing up a storm and grabbing his crotch towards the Kansas players during the game.
First off, how Kansas players acted before the game with Mayfield and during the game with Mayfield is definitely uncalled for. And secondly, Kansas, you're 1-10! You're not your basketball team! Go in, play your games with respect and dignity because until last week that's all you had. Do you REALLY want teams to curb-stomp you like they have for almost the past 10 years?
With that said, and it comes to the Oklahoma Sooner fans dismay, it still did not excuse Mayfield for his actions against the Jayhawks. Baker Mayfield is probably the best college player on the field in 2017 and one of the key faces in college football. It is not what anybody wanted.
But it also exposed a weakness and it may be the lone weakness Baker Mayfield has: his composure.
But it is a huge weakness. It may be the biggest weakness possible for a quarterback to have.
Granted Oklahoma won 41-3 against the Jayhawks and Mayfield played fine. But the Jayhawks at this point right now would be near the bottom of the FCS and probably have difficulties winning in Division 2. Mayfield went 20/30 with 258 yards and 3 TD's. For Mayfield that is pedestrian, compared to the numbers he usually puts up.
So the question begs, did Baker Mayfield show his weakness of being thin-skinned? Honestly, yes.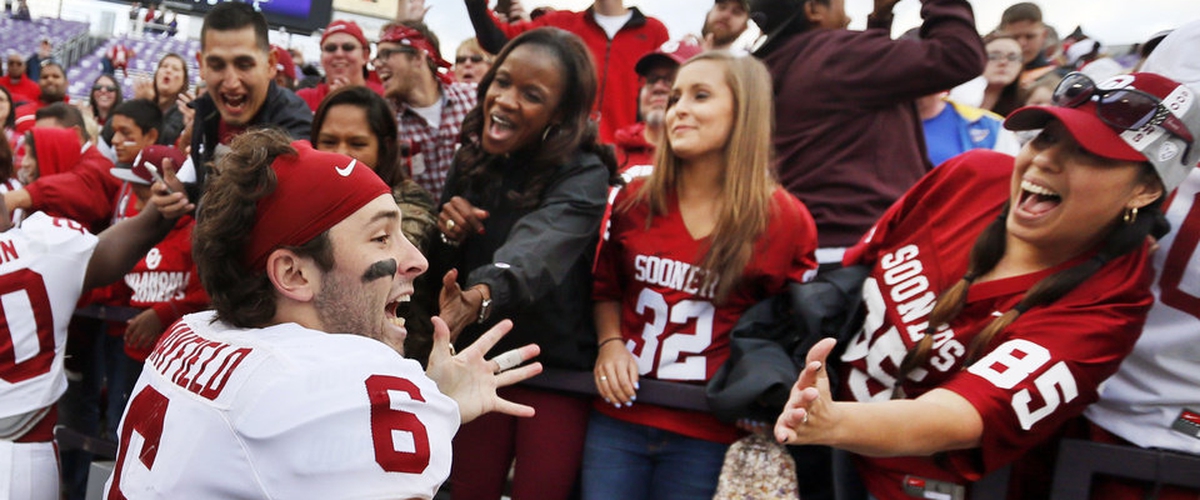 Oklahoma fans and Mayfield fans say his "emotions and his fiery attitude" is what drives him to be great. I don't buy that. It's great if Mayfield was a cornerback, linebacker, receiver, and running back, but at quarterback? No. You need a quarterback poised, focused, and can handle the pressure. Beating Kansas is one thing. But what if a team say like Clemson or Alabama or even Georgia, who have stout defenses faces off and says underhand comments directly at Mayfield? Will he grab himself then? Will he cuss them out? What? That same "fire" Mayfield has won't work on them given how they play. If Oklahoma wins their next two games, they're in the Playoff. I don't doubt that at all. But there is a chance the Sooners see one of these teams and they will do everything in their power to rattle him and get him out of sync. And again, those teams are not Kansas.
Another thing that I've seen is from the detractors of Mayfield is that he is Johnny Manziel 2.0. You know, with the attitude, the issues of being a giant knucklehead, etc. despite being a great quarterback. I don't see Mayfield as that as the one thing that Mayfield DOESN'T do and Manziel did was that Manziel would do the antics of doing the "money" sign when the team scored. From a football standpoint I also believe Mayfield is more of an actual passing quarterback than Manziel ever was while Manziel would try to do too much with his legs. So I don't think it is fully fair to compare Mayfield with Manziel as I also believe Mayfield is more driven on winning too.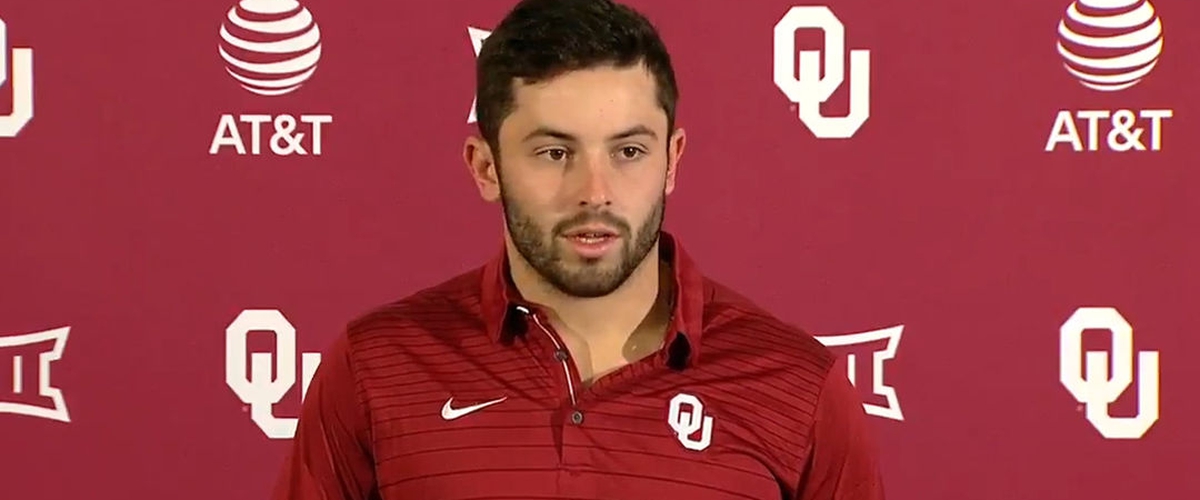 HOWEVER, it comes back to composure, which both lack, and we are also seeing a creepy parallel with Mayfield and Manziel: "I'm sorry and it will never happen again and I have learned from my mistakes." Obviously, they were just words with Manziel and he continued to do the same nonsensical garbage that ultimately ended his NFL career. And so far, we are seeing a trend with Mayfield, whether it was the arrest in Arkansas this past spring or the stuff he's already done on the field, looking like a fool.
The final games of Mayfield's college career is coming. It will be interesting to see how he handles the Playoff and what teams will do to get under his skin and then how he responds.
Once Baker Mayfield goes to the NFL, he will have to show that he can be smart with his decisions, both on and off the field. And if history ever taught us anything, people similar to Mayfield, like Manziel, Todd Marinovich, Cade McNown, Vince Young, and Geno Smith among others, it doesn't matter what kind of talent you have as a quarterback, it is all about can you handle the pressure. And right now, Mayfield isn't showing that, nor has he shown that in his time at Oklahoma he can handle it from other teams and staying out of trouble.
Mayfield may ultimately decide if Oklahoma is the last team standing. He won't likely put up 500 yards on an Alabama, Clemson, Miami, Auburn, or Georgia, but will have to keep his cool if the Sooners want to win. If he doesn't it will be a repeat of the 2015 Playoff where Clemson took him and the Sooners out.
But if history shows, it may be more of what 2015 will be for Oklahoma unless Baker Mayfield gets his act together. But after a while, you wonder if this is more of the norm than the exception.
-Fan in the Obstructed Seat
---