Looking Back at Roy Halladay; Last of an Era
I'm a little late with this post but I was stunned by the passing of Roy Halladay. No, he wasn't my favorite player. But he was one of those guys that if you followed baseball, was a can't miss pitcher. You had to watch him pitch, whether on television or at the game.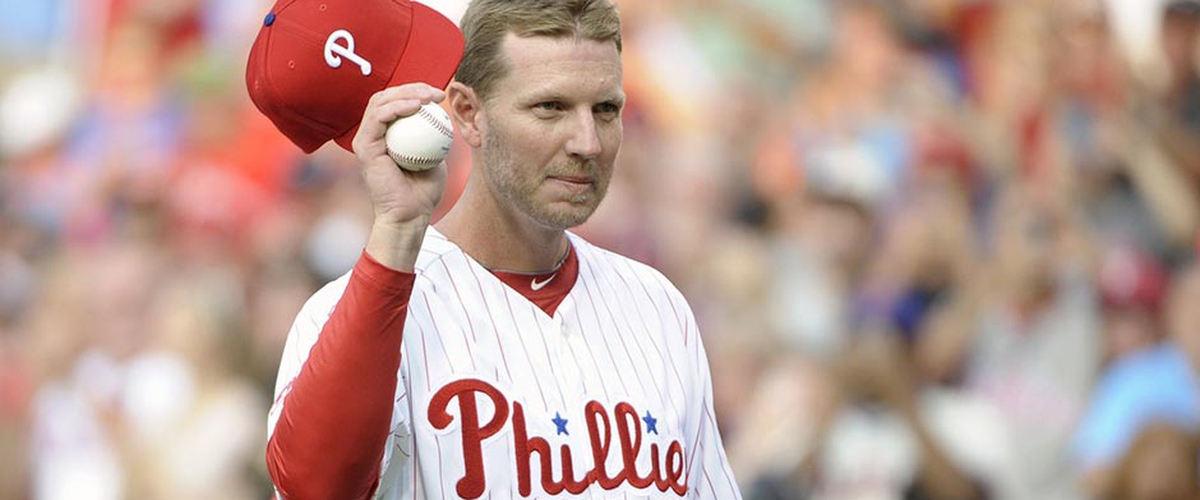 Of course, Halladay didn't start out being a stud pitcher. In fact, his start was needless to say tumultuous from 1998-2000. He was used as either a starter or a reliever and did not have the best of results. He was 13-14 with an incredibly high 5.77 ERA and a WHIP of a 1.71. However, the Jays, instead of giving up on him, sent him down not to Triple-A, not Double-A, but high A ball in the Blue Jays spring training home of Dunedin. They changed his delivery as he was a pitcher with a mid-90's fastball with zero movement which was pretty much a no-no given how that was the time of the steroid era and also Doc played in the AL East.
In 2002, Halladay was a far different pitcher than when he was with the Jays, he was slowly becoming the dominant force in the AL with pitching. Halladay's numbers were excellent going 19-7 with a 2.93 ERA and a WHIP of a 1.19. But in 2003, he made his presence known, going 22-7 with a 3.25 ERA and a WHIP of 1.07, winning the Cy Young thanks in part to eating 266 innings and having 9 complete games (2 for shutout). Over the next seven seasons in Toronto, "Doc" amassed some excellent numbers in a division filled with sluggers of Ortiz, Manny, ARod, Tejada, etc. and held his own of going 89-45 with a 3.14 ERA and a WHIP of a 1.13. He threw 35 complete games so nearly 6 complete games per season and 10 shutouts in that time.
However, Halladay was on Blue Jay teams that never really factored in the AL East as the Yankees and Red Sox were always in an arms race, trying to one-up each other. Toronto, knowing he'd probably walk as a free agent, traded Halladay to Philadelphia for three prospects, including Travis d'Arnaud.
Halladay was an instant hit for the Phillies, who had just come off two World Series appearances in 2008 and 2009. He dominated from beginning to end, including throwing a perfect game against the Marlins. In his first career playoff game, he threw a no-hitter against the Reds and was easily the Cy Young choice. He had 9 complete games and 4 shutouts. So what did he do for an encore in 2011? Dominate probably more than the year before. He went 19-6 with a 2.35 ERA and a 1.04 WHIP while his K/9 increased to over 8.0 from 7.5 the year before (Halladay went 21-10 with a 2.44 ERA in 2010). He had 8 complete games to his credit again.
However, the struggles started for Halladay in Philadelphia. He had a shoulder strain and even for a pitcher, that isn't good. He spent some time on the DL as his ERA ballooned to 4.45 and started having control issues. His struggles continued in 2013 when he couldn't pitch like he could, getting shelled with a 6.82 ERA in his short time before having more shoulder troubles. He pitched in September and save for one bad outing against the Padres, he pitched pretty well, until his shoulder finally gave way in late September.
Halladay signed a one-day contract to retire as a member of the Blue Jays.
One question will be brought up is should Halladay be considered for the Hall of Fame? I mean for 10 seasons he was one of baseball's elite pitchers, logging innings more than any other starter of that time by a wide range. His numbers were excellent all throughout in this time period and he was just that one guy that you knew could be a bulldog when called upon. And he was, for the Jays and the Phillies. I think if you look at how baseball today works, it is going to be very hard and trying to see somebody get 300 wins (which was an automatic lock). A 3.38 ERA is relatively high, but so was Tom Glavine's (3.54) and Halladay's numbers per average are better than Glavine's in ERA, WHIP, K/9 and had more complete games. So you can make an argument that Halladay deserves a Hall of Fame spot, even if the dominance wasn't as lengthy or long like Glavine. It was still a good career that lasted for 16 years.
To me Roy Halladay is the last of the dying bulldog breed. Maybe you can make a strong argument for Justin Verlander today, but Halladay could pitch all 9 innings in his prime, regardless of the pitch count (which is a big thing now) and he could do it without breaking a sweat. The guy was just that durable, reliable, and great. We won't ever see another pitcher like Roy Halladay or others before him ever again. And that is unfortunate.
-Fan in the Obstructed Seat
---