This "Aint" Your Typical Saints
Ever since Sean Payton and Drew Brees arrived in the Big Easy, the New Orleans Saints have been one of the league's most prolific offenses in an era where offense is king. They have been about slinging the ball all over with a relative small dosage of running. And they had the mentality of "if you want to play shootout, we will ALWAYS beat you because we have Brees." And honestly that has been the Saints strategy in this time.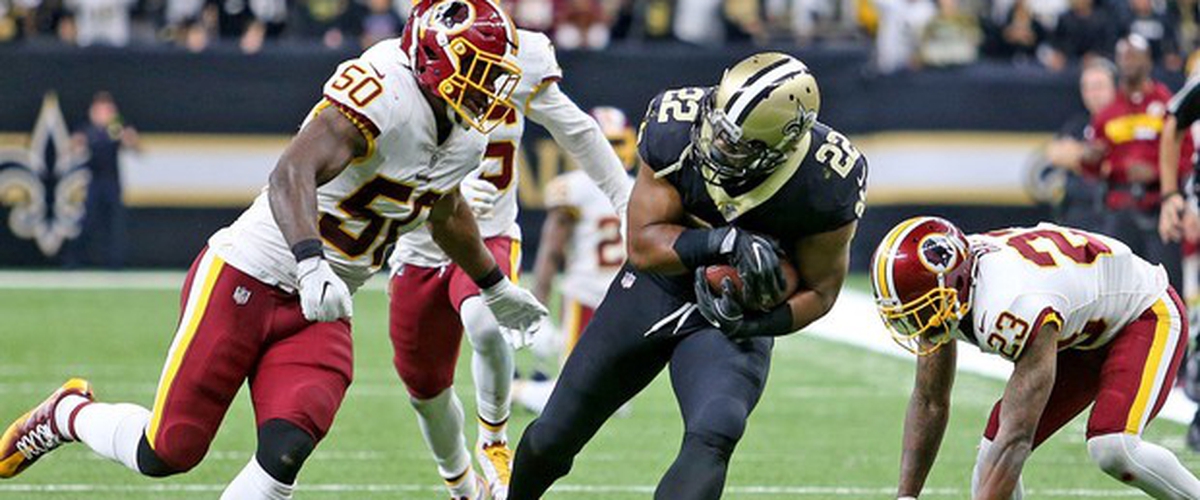 However, the last few seasons in the Big Easy, New Orleans offense, while still stout, was really one-dimensional. They relied on Brees and his gun-slinging mentality to win games. However, when the Panthers really used their defense to win games and the Falcons started to become more defensively aware (well at least for the first three quarters), New Orleans found themselves in trouble and sinking in the NFC pecking order. And when 2016 started and Tampa Bay was slated to join Carolina and Atlanta as an elite NFC South squad, the Saints were more likely projected to be a NFL Draft top 10 team than a playoff contender. I had them slated to be 6-10 and going elsewhere (to be fair, I had the Jags and Rams both to be 2-14 so goes to show how well I can predict NFL games).
The Saints then did something different. They chose to send Brees top target Brandin Cooks to the Patriots. They then added Adrian Peterson to bump the run game. And then they ran out and added plenty of muscle and meat, first to protect Brees with Larry Warford and then drafted Ryan Ramczyk. They added defensive help in the linebacking area with AJ Klein, Alex Okafor, and Manti Te'o. Then New Orleans made a key draft pick in Marshon Lattimore, hoping to contain the likes of Julio Jones, Mike Evans, etc while adding Marcus Williams at safety in the second round. And they also added a 2nd rounder named Alvin Kamara, another running back. Most if it went unnoticed as Lattimore had injury issues at Ohio State in his final year and Klein was considered a system product in Carolina while Te'o was not necessarily the same guy out of Notre Dame. So while the Saints added in spots that had been in desperate need, they weren't considered a major threat to the NFC like their rivals in Carolina and Atlanta have been.
And for the first two games of the year, the Saints looked like many projected. They were gashed by Dalvin Cook in Minnesota to start the year and then Tom Brady did what Tom Brady does and that is just pick apart teams.
Typical Saints.
Worse, Peterson was not used as the feature back at all and really started to become demoted to 3rd string behind Mark Ingram and Alvin Kamara. He was unhappy and it was obvious. It seemed like the Saints were on a meltdown mode.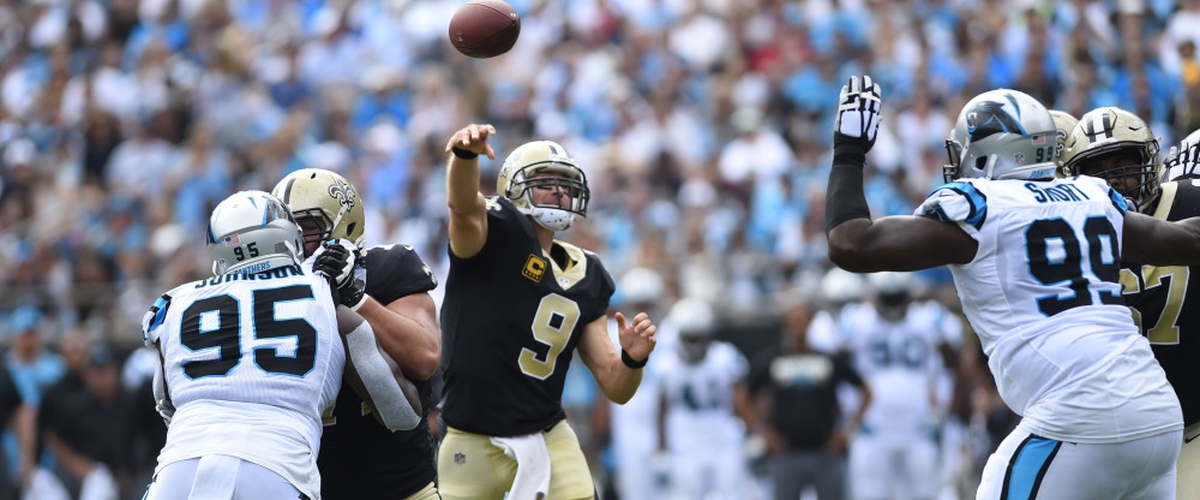 But then something happened. New Orleans went to Carolina and relied on their defense to thump the Panthers 34-13. The Saints got after Cam, sacking him 4 times and intercepting him 3 more times. Cameron Jordan (who is having a career year now) and Alex Okafor each had a sack while Marcus Williams and Kenny Vaccaro each had an interception. A week later the Saints pitched a shutout against the Dolphins. Again, New Orleans sacked the quarterback (this time Cutler) 4 times and picked off Miami once.
After the bye week, the Saints traded Peterson, who was an unhappy camper despite saying all the right things, to Arizona, leaving Mark Ingram and Alvin Kamara as the guys to carry the rock. It was a sign of things to come in the positive for the Saints (and Peterson).
New Orleans faced off against Detroit and many thought it would be a shoot-out as both teams have weapons. Instead it was the defenses, despite the score being a "shoot-out" mentality and it did look like on Detroit's end, it may have been. But New Orleans came away with 5 sacks, 3 interceptions, 2 fumbles forced and 3 of the turnovers were turned in for scores. And adding on, the running game of the Saints doomed Detroit in a 52-38 win. After that, you sensed this was a different Saints team.
A week later, the Saints took down Brett Hundley and Green Bay and a week later, knocking down the Bears in the Superdome. After two more games of stout defenses against Tampa Bay and in Buffalo while the New Orleans ground game was becoming a major problem for teams.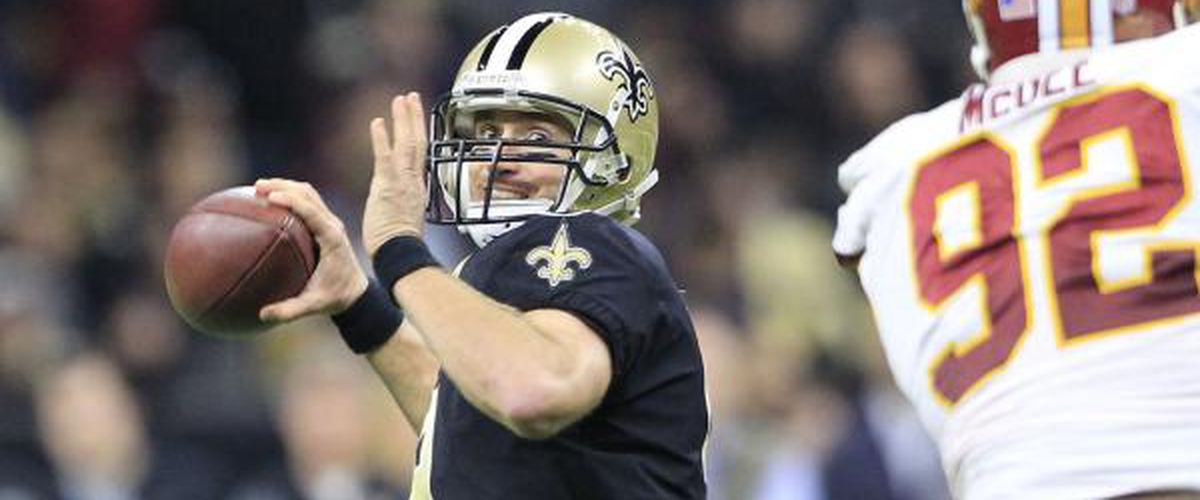 And then the Washington game happened. The Redskins had pretty much outplayed New Orleans until the last 5 minutes of the game and lead 31-16. And then it was like old times when Drew Brees started picking apart teams thoroughly to tie the game with 1 minute left, thanks to a great TD reception by Kamara. And then in OT, the Saints ran all over Washington on the first drive to win the game in exciting fashion and the roof of the Superdome BLEW UP (I attended the game so yeah, it was pretty neat-and I am saying this as a Falcons fan).
So now the Saints are 8-2 heading into their toughest stretch of the year. How did it come to be New Orleans is looking like that team similar (and maybe better?) than the 2009 Super Bowl champions?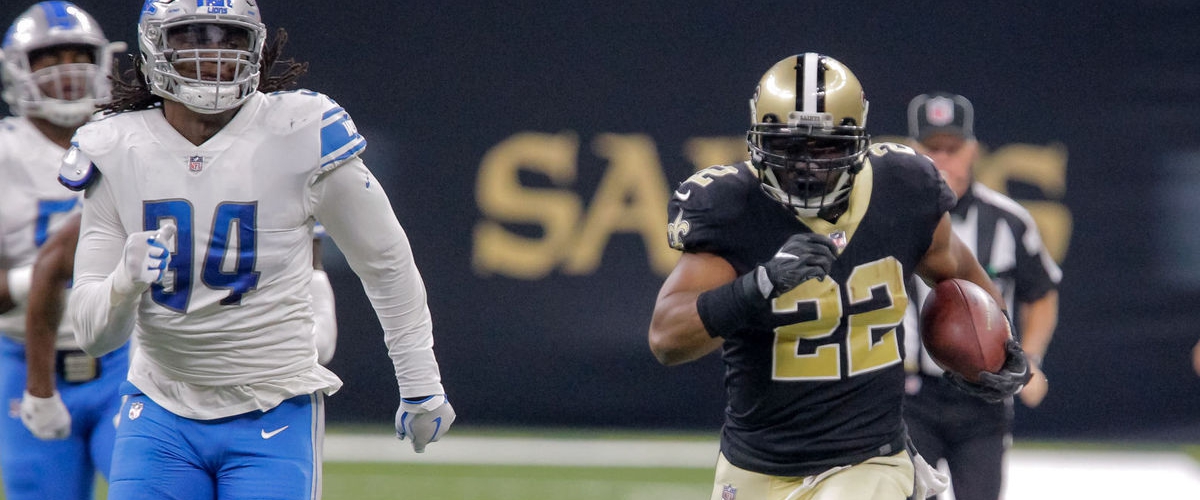 1. THE RUNNING GAME. Duh. It seemed like when Peterson got traded, the pressure on Ingram and Kamara were off them and have been a strong 1-2 punch. It is reminiscent of their rivals in Carolina and Atlanta when the Panthers had DeAngelo Williams and Jonathan Stewart sharing the carries (now it is Stewart and Christian McCaffrey) and the Falcons having Devonta Freeman and Tevin Coleman. Ingram looks like that back at Alabama who won the Heisman in 09 and Kamara is slowly becoming that Darren Sproles guy catching out of the backfield and getting key yards on third down. It makes defenses honest and have to respect the ground game of New Orleans, which means Brees is going to have pressure taken off of him.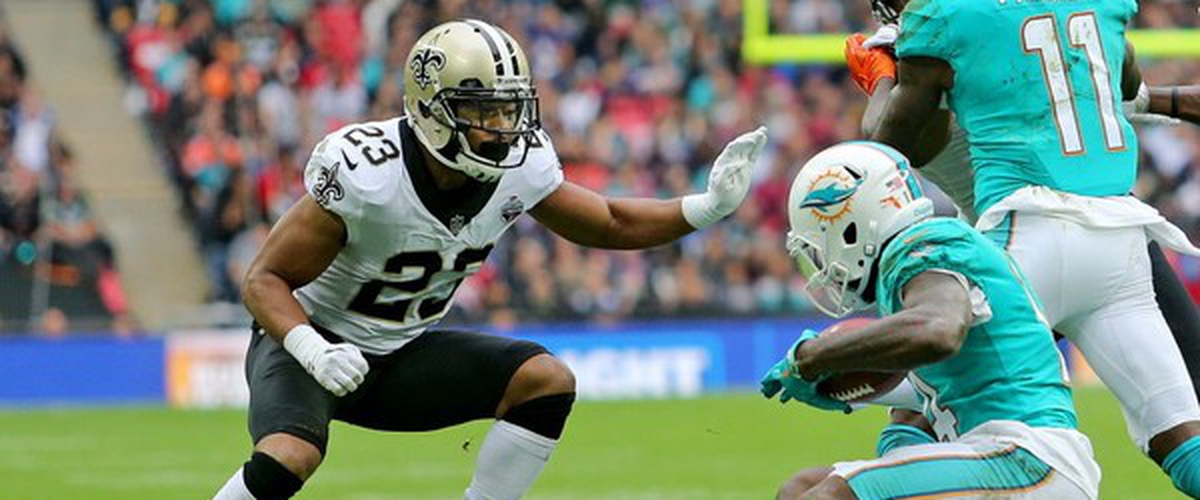 2. THE DEFENSE, ESPECIALLY THE BACK 7 IS VASTLY IMPROVED: Klein, Te'o, Okafor, etc. at linebacker while you had Lattimore, Vaccaro, Williams, etc. in the secondary has really stepped up. Will the Saints ever be mistaken for the 85 Bears, 00 Ravens, or the 02 Bucs? No way. But not only is it far better than what they were in previous years, it is at the very worst respectable. If Jordan continues his season the way it is going, it will be only better.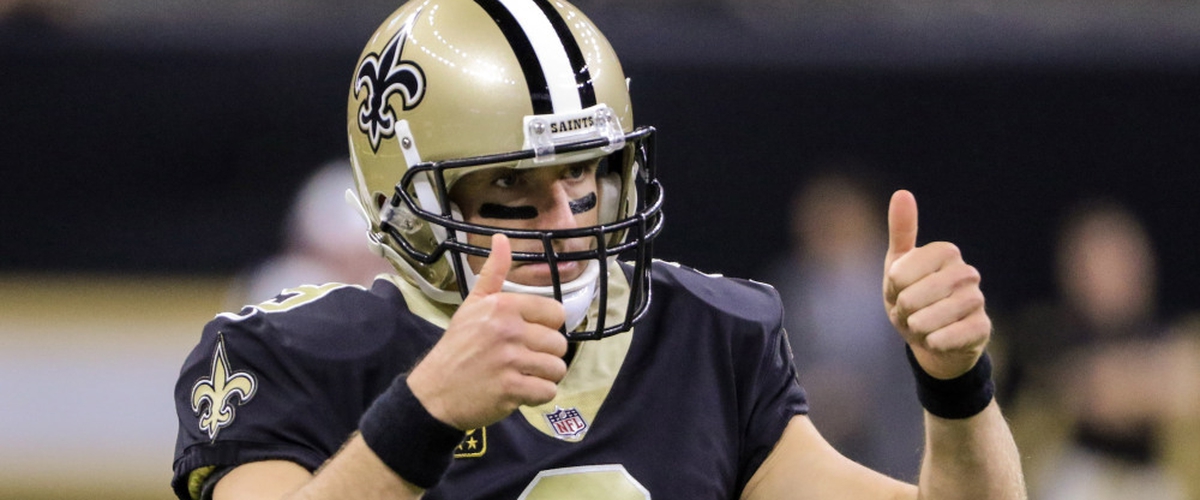 3. THEY ONLY RELY ON BREES WHEN NEEDED: I think New Orleans was too happy with Brees and used him like humans need oxygen over the past 5 years. Some can attribute to no run game, but I think the Saints never fully trusted the run game and/or Brees believed he had to do more than expected. It isn't a knock on Brees at all because to me, he is the best QB NOT named Brady in the NFL and a true definition of a franchise QB, not to mention he is going to be the best "gun-slinging" QB in NFL history. But it seems now they rely on him less and only need his arm when it matters in 4th quarters. It somewhat showed in the Redskins game this weekend where Brees had a few moments of trying too much and got picked off once and had a few other times where he overdid it. BUT, when under pressure, he is as deadly as anybody and he did his thing.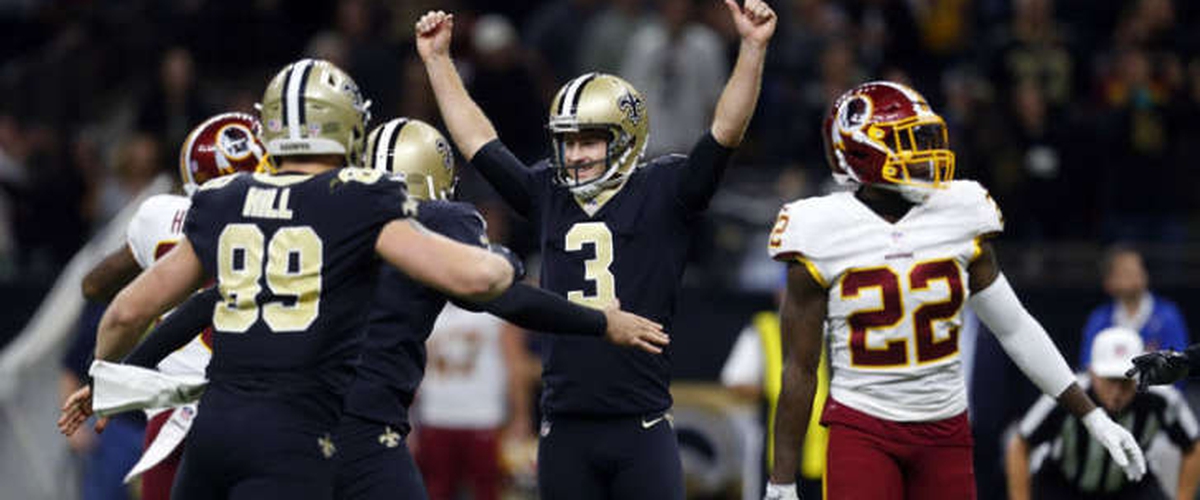 4. SPECIAL TEAMS ARE STRONG TOO: Will Lutz isn't Gostkowski, Matt Bryant, etc. but don't need him to be. He is reliable. And Thomas Moorstead places punts in opportune places for the Saints. They really had Washington in trouble more than a few times.
So right now the Saints are winning not in their typical shoot-out ways. And honestly, it is a needed change if they face off against the likes of teams like Atlanta, Philadelphia, etc. that could match them and outplay them on the defensive side. Now, the toughest part of their schedule is coming. At the Rams, home to Carolina, at Atlanta, home to the Jets, home to Atlanta, and at Tampa Bay to end the year. Now common logic to me says they go 3-3 or 4-2 in this stretch. However, there are some issues that we cannot forget.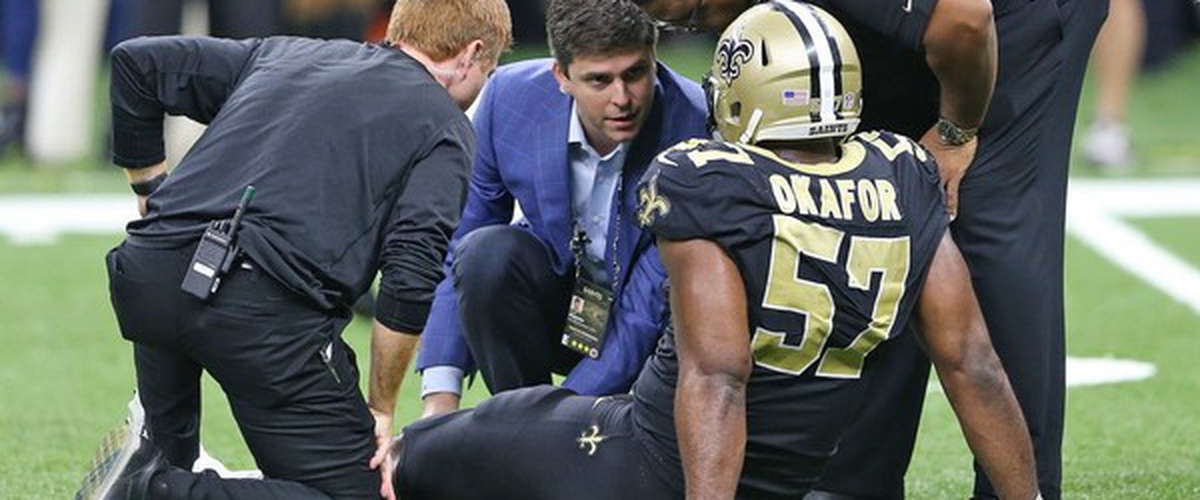 1. DEFENSE IS GETTING BANGED UP: Marshon Lattimore left Sunday's game against Washington with an ankle injury. Not season-ending but problematic when New Orleans has signed Sterling Moore, their starter from last year. So that has to be a concern. Vaccaro didn't play in the game against Washington either with a groin injury and his status is in question next week. But the stunning blow was Okafor's injury, an achilles rupture. Done for the season. Not good when you have to see a top offense in the Rams, a Carolina offense when in rhythm is a problem, and the Falcons offense who is clicking like last year. And as good as the Saints defense has been, they aren't overly deep.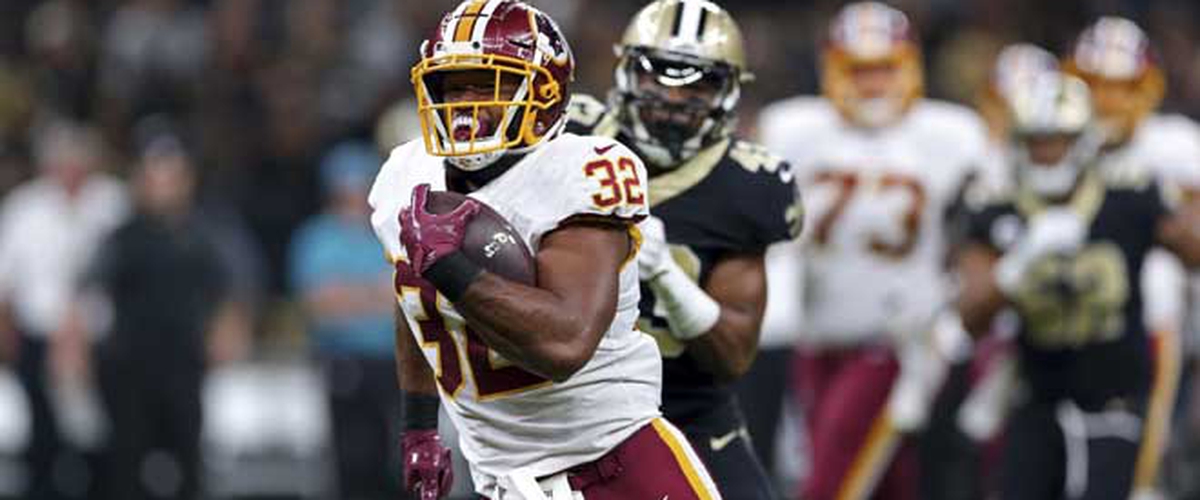 2. STOPPING THE RUN HAS BEEN INCONSISTENT THIS YEAR: To be fair, they really haven't had anybody that has completely obliterated them save for Cook in Week 1, but Aaron Jones, Jordan Howard, and Samaje Perine all had good games of running for over 100. They are currently ranked 20th in total run defense and they are the 3rd worst in the NFL in yards per attempt. Not good when you're about to see Todd Gurley, the Panthers, and the Falcons, all of whom can run the ball. And even the Jets can run it a bit. So this is something the Saints need to work on.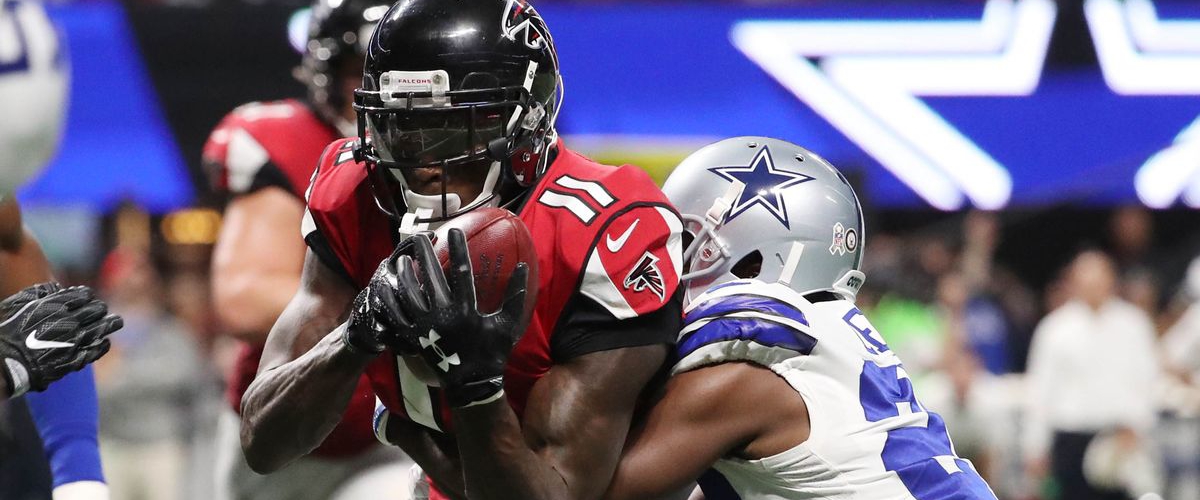 3. PANTHERS AND FALCONS ARE CHARGING HARD: For everybody in the NFC South not named Tampa, it is a dogfight and the Saints perhaps have the toughest road ahead (Atlanta may as well, but homefield helps the Falcons-presumably). Worse, the Falcons despite sitting 2 back of the Saints actually control the NFC South destiny if they win out (again, hard for the Falcons having to see Minnesota and then the Saints twice, but the Bucs also twice). Carolina has two rough road games starting this week with the Jets and Saints after. But what do we get from Cam. If Cam is happy, the Panthers are vintage 2015. If Cam is sad (or as Saints fans said, "if Cam turns into Pam") then the Panthers are in trouble. So really, the margin for error for New Orleans is slim if the Panthers are in rhythm and the Falcons are firing on all cylinders, which both teams are right now.
It will be interesting for the Saints the rest of the way and how to start handling adversity because it has been a great year, but you do notice some question marks to New Orleans. But so far, everything the Saints have done has been opposite of what they are accustomed to. And that is good.
-Fan in the Obstructed Seat
---