The Top 5 Best Saban Assistants Who are Now Head Coaches in Football
I can't fully take credit for this. If it weren't for Alabama comedian Jermaine "Funnymaine" Johnson this post never happens.
If you want to know why, it is simple. He is an Alabama fan. Every week starting in the 2016 season he does this clip on YouTube of "How Alabama Fans Watched....." and then with the week of the season they are in. And it is hilarious commentary of him talking about the Bama game, and the other SEC games that happen in the week. The funny part is, as an Alabama fan, his comments coincide with most of how I feel. One of the trends that he did was always have fun with Florida, Georgia, and South Carolina talking about the coaches of Jim McElwain, Kirby Smart, and Will Muschamp being former Saban assistants. It is just pure gold on the videos he puts out weekly.
A taste of his videos, and still probably my all-time favorite video of his.
Anyway, it made me think of the Nick Saban coaching tree and how it has ballooned over the years. So thanks for the idea Funnymaine.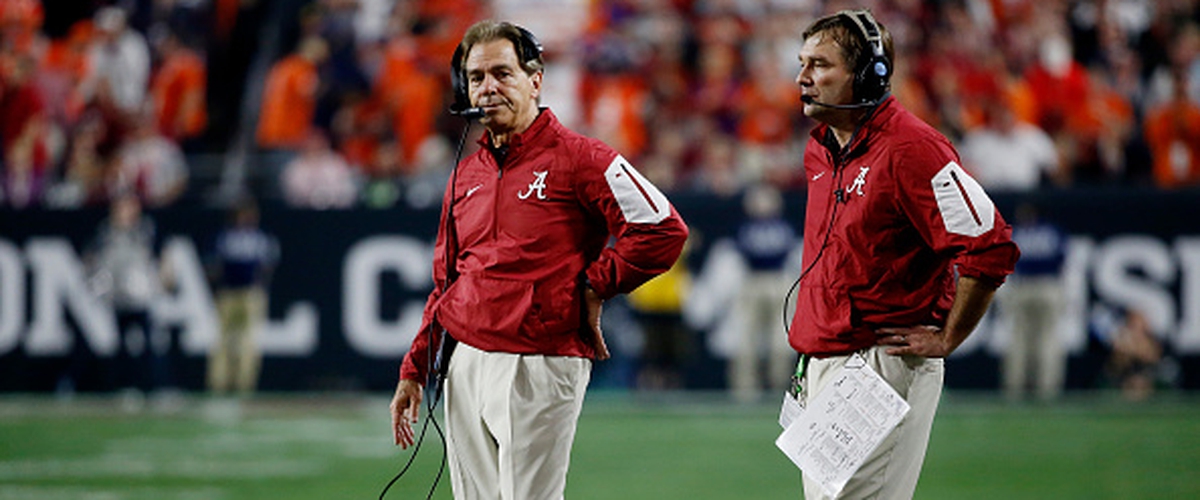 So here is how I am doing it. To be on the list, a coach has to at least be a coach under Nick Saban for at least two years. It doesn't matter if they had prior experience at other places (most did) so there you go. You have to currently be coaching a team so that eliminates McElwain. You also need to have a good bit of success in some manner. The number of time the assistants have been a head coach really doesn't mean a whole lot, but it does put a rank on where they are, though I am going to say the successes will decide on that. So let's begin shall we?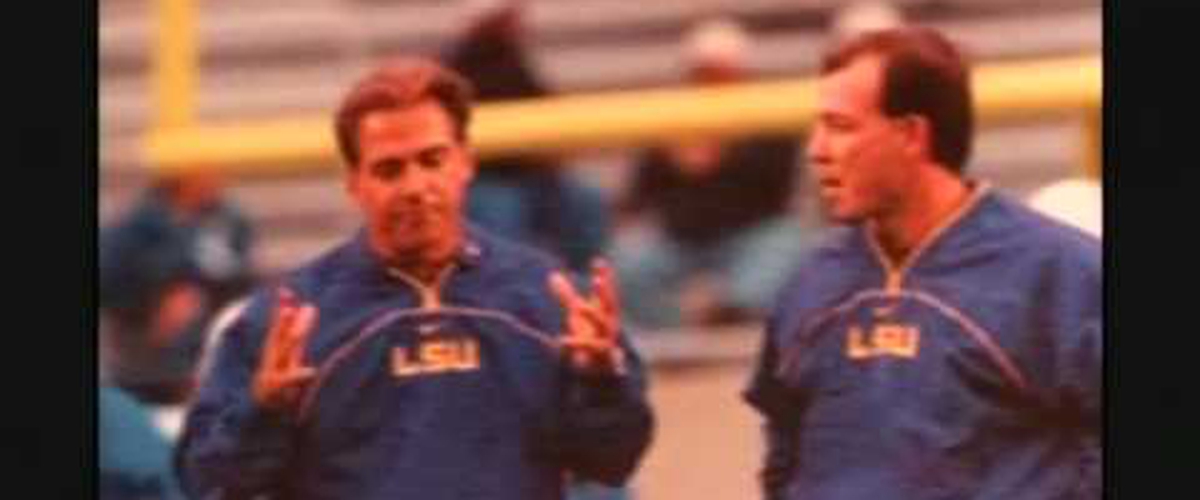 1. JIMBO FISHER, FLORIDA STATE: Served under Saban at LSU from 2000-2004. Jimbo gets the top prize as being probably the best Saban assistant to come out of the crew notably for one major reason: he won a National Championship. Nobody else has garnered that much success and save for this season, the Noles are a fixture in the Playoff chase yearly and make the major Bowl games dating back to 2011. He recruits well at Tallahassee, he wins conference championships, and found his groove as a suitable replacement for Bobby Bowden. The only blip on Jimbo is perhaps sometimes he has the vibe of the players yelling and arguing back at him when Jimbo yells. It is probably something Saban would never tolerate at Alabama.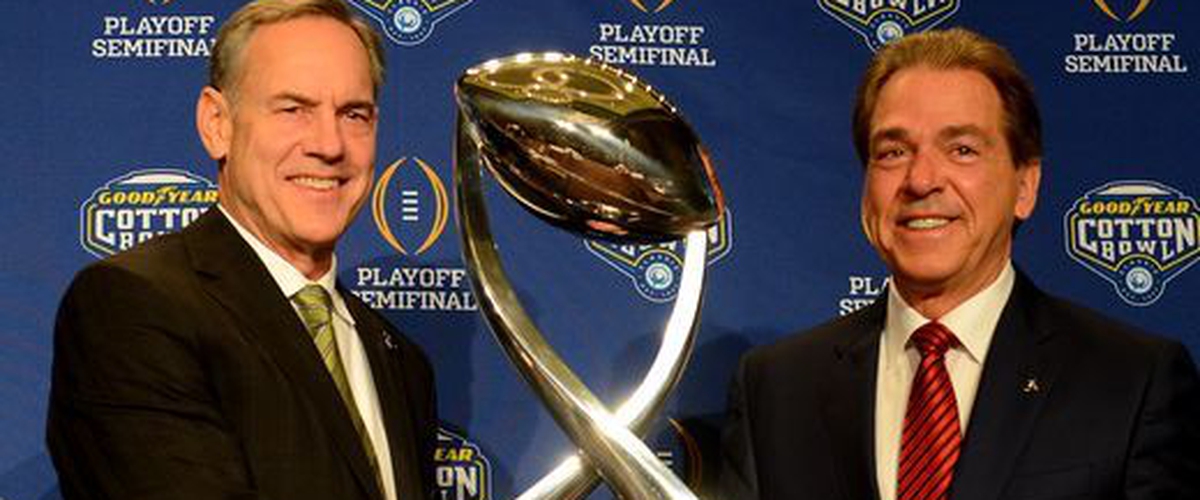 2. MARK DANTONIO, MICHIGAN STATE: Served under Saban at Michigan State from 1995-1999. Dantonio, out of all the Saban assistants, may be the most parallel to Saban on how he handles himself during games (maybe too quiet and poised). But the mentality that Saban and Dantonio have are probably the most similar: win with physical defense and play until the whistle is blown. Strong running game means strong results, etc. It isn't too much of a wonder why Michigan State has held 3 Big Ten titles since 2010, going to 3 Big Ten Championship games since 2011, and having only Alabama and Clemson winning more games against teams in the top 10 in that stretch, not to mention 2 New Year's Six games and a Playoff. The thing that is probably the most surprising is Dantonio does not have a top 25 recruiting class yearly (they sit at around 30) and can do it. If Dantonio recruited like Saban could (meaning he wouldn't have to fend off Michigan and Ohio State from taking the top players in those states), you may have had more than a few times of Michigan State/Alabama National Championship games/Playoff games.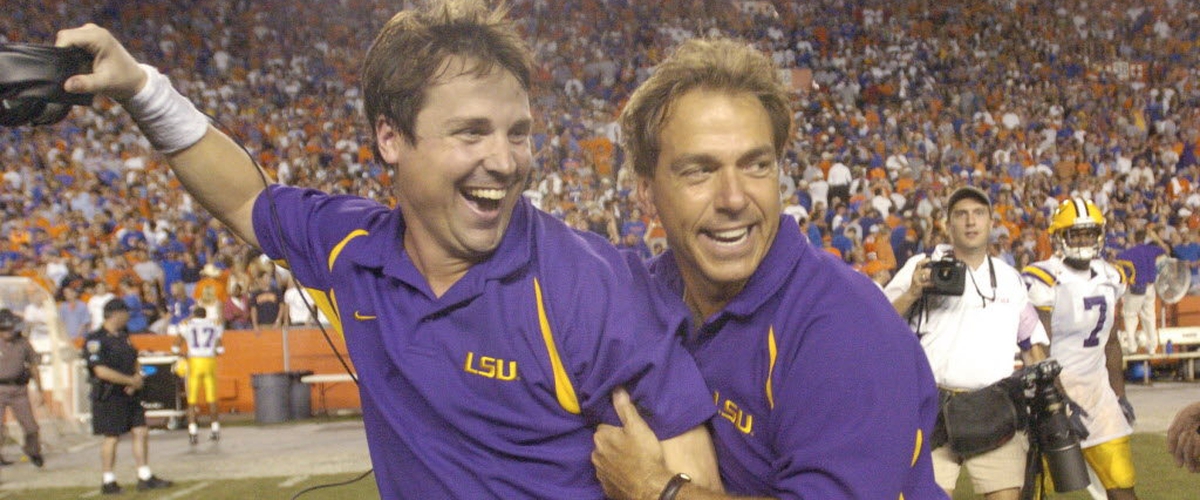 3. WILL MUSCHAMP, SOUTH CAROLINA: Served under Saban at LSU from 2001-2004, served under Saban with the Dolphins in 2005. This is where the drop-off comes tremendously as what Fisher and Dantonio have done are a cut above anybody else. The one thing I have to admire with Muschamp is while he is nothing really like Saban in most regards is that he adapted when he was hired at South Carolina. People bashed the Gamecocks for the hire after Muschamp had a couple of very mediocre seasons with the Gators and came off more like a "rah rah" coach. Since joining the Gamecocks however, a cooler Muschamp has been improving a program that had somewhat gone stale in the final years under Steve Spurrier. Is it up to snuff? No, but if you give him another year or two with Jake Bentley, who knows what Muschamp can do. Maybe Carolina stuns Georgia next year in the SEC East for a division championship. It is possible.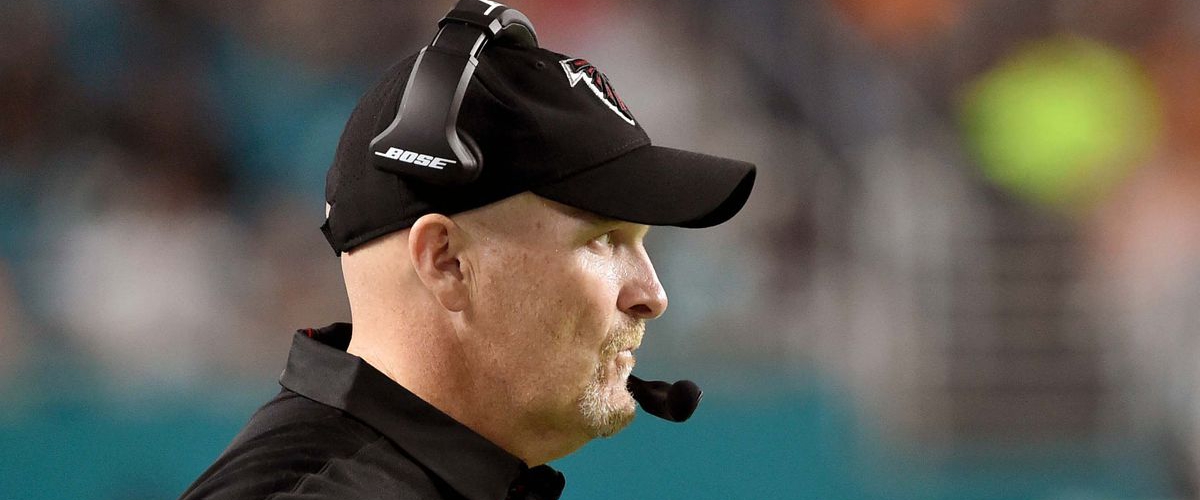 4. DAN QUINN, ATLANTA FALCONS: Served under Saban with the Miami Dolphins in 2005-2006. Didn't see this one come up now did you? Quinn was the Defensive Line coach under Saban with Miami in his lone two years in the NFL. Does he fit the Saban mold in any manner? Not really, but the "next man up" approach is something that both value, especially on the defensive side. The preaching of having fast defensive lines and pressuring the quarterback is another thing both have in common. But that is probably where it ends there. I know some would add Jason Garrett here since he was also a Saban assistant, but I give the nod to Quinn for the fact of getting to a Super Bowl in his only 2nd year as a head coach with the Falcons.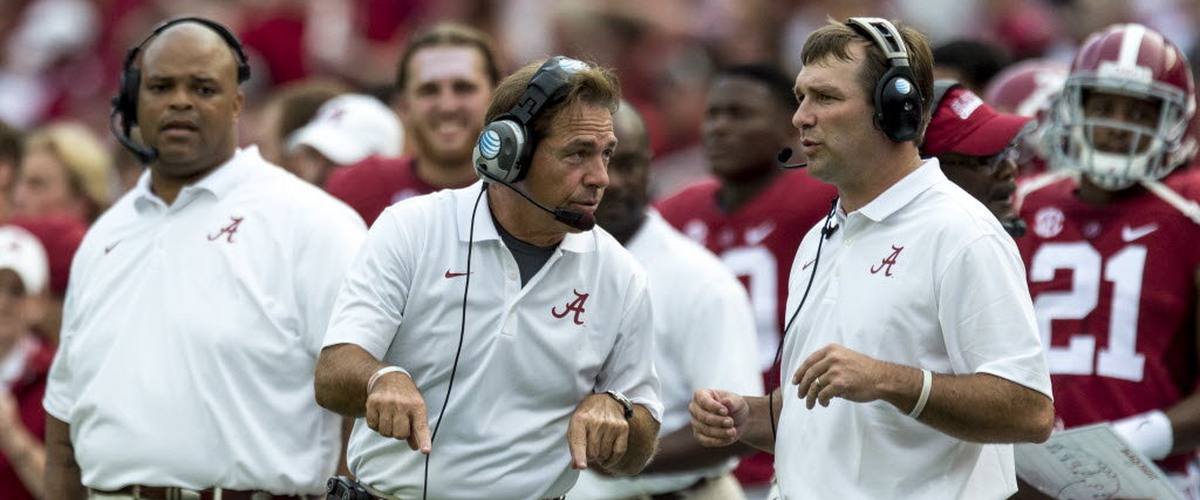 5. KIRBY SMART, GEORGIA: Served under Saban at LSU in 2004, served under Saban at Alabama from 2007-2015. The longest run with Saban goes to Smart. As I mentioned before, Georgia fans after the hire believed they had Saban 2.0 as he was there longer than any other assistant. And overall, Smart really had a grasp on what Saban wanted out of his defense which probably made him the best defensive coordinator in his time at Alabama. However, Smart's mentality in his first year at Georgia was too much like a coordinator/assistant than an actual head coach, running up and down, yelling at his players like he was still working at Alabama under Saban. So far in his 2nd year, Smart has made adjustments to how he coaches the players and everything compared to the first year and held the first playoff #1 ranking in 2017 for two weeks. But the inexperience at head coach for now has hurt him to this point, even this year for how many believed he handled the #1 rank. But to each his own.
HONORABLE MENTIONS: Jason Garrett, Lane Kiffin, and Mike Mularkey all get nods, but the successes haven't been there yet for any of them.
So that is it. These are the Saban's top 5 assistants that has panned out. This could be very interesting down the road if any of these coaches taste glory, whether that is for a national championship, Super Bowl, etc. (or in Jimbo's case a 2nd national title). But right now these coaches are making a name for themselves as one day they could be Saban....as Saban himself was a product of a great head coach in Bill Belicheck, who was a disciple of Bill Parcells so, somebody will have to carry on the tradition at some point, shouldn't they?
-Fan in the Obstructed Seat
---