The Obstructed Alamo Bowl Preview: Stanford vs. TCU
Another game that has intrigue to me that isn't a New Year's Six game is this the Alamo Bowl between Stanford and TCU. Both teams were runners-up in their respective conference championships. Both teams for a while this year had that look of a "sleeper" pick before things went south for both. TCU recovered from a lost season when they went 6-7 and fell into mediocrity of the Big 12 so this was an upswing from that. Stanford still remained Stanford, bucking the trends of the pass-happy squads of the PAC-12 by using Heisman Trophy candidate Bryce Love and their defense (which took a small hit this year) to get back to the conference championship.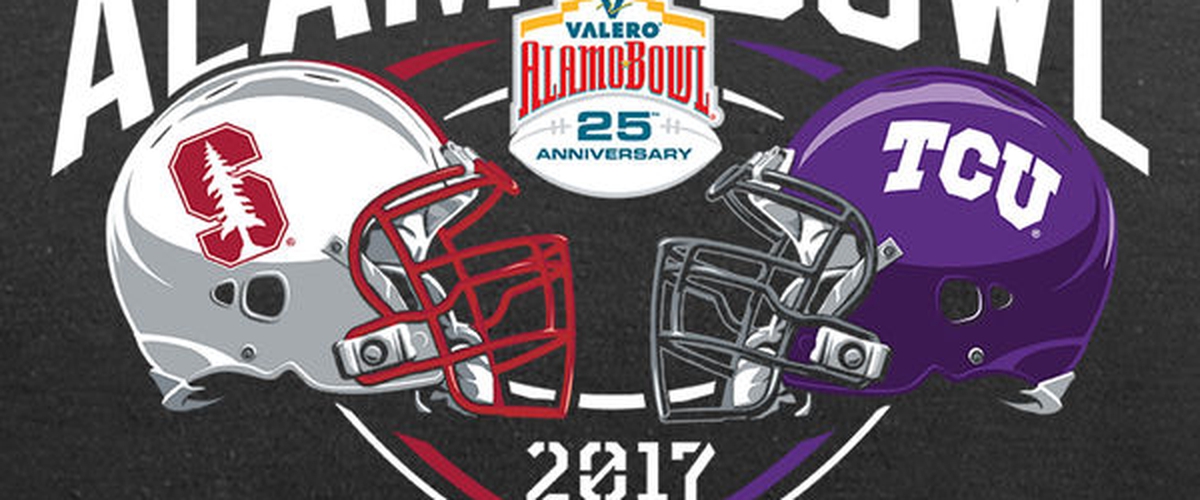 The first thing is, this is another Big 12/PAC-12 game (Kansas State vs. UCLA and Utah vs. West Virginia being the other two) but it may not be the typical game where we could just see both teams light it up on the scoreboards. It may be a high scoring game, but not as high as we may expect as both teams rely on defense to win games. TCU ranked as a top 25 defense overall in college this year, an impressive feat given the fact of how they are in the Big 12. Stanford was down this year on defense, being middle-tier (maybe even lower than that), but the Cardinal always answer the bell in big games. And a bowl game is....well, a big game.
STANFORD WINS IF: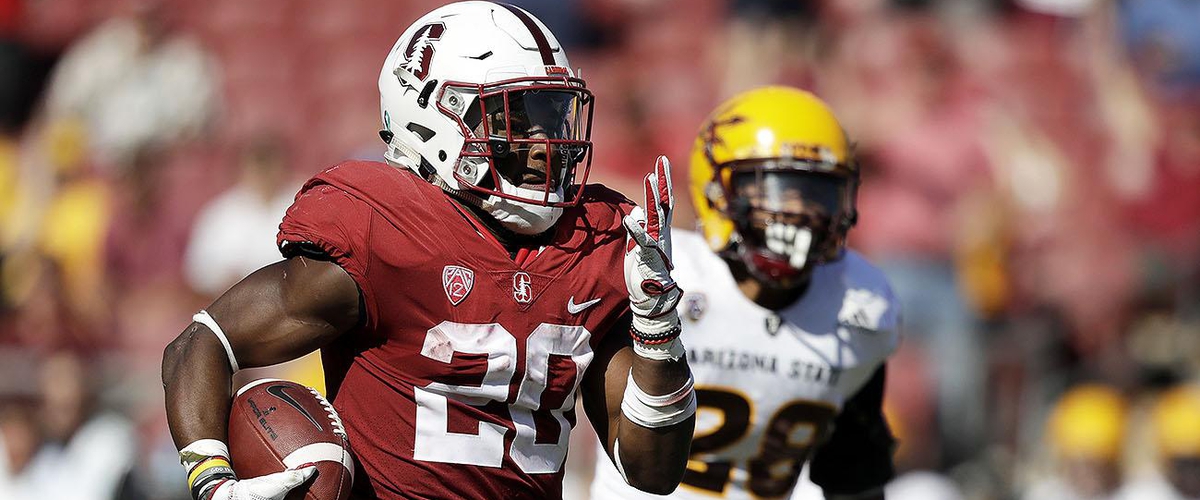 1. BRYCE LOVE HAS A BIG DAY: Duh. But it also means Stanford will dictate the tempo of the game and keep TCU's offense from getting any rhythm. Easier said than done however. TCU was one of only 4 teams to give up less than 100 yards on the ground. The other 3 are either in the playoff (Alabama) or having a New Year's Six tilt (Washington and Wisconsin). Yes, TCU plays in more of a pass-happy conference, but if you look at yards per attempt, only 4 teams were better than the Frogs. So this will be a game that may be decided by the ability of Stanford running the ball against TCU's ability to stop the run.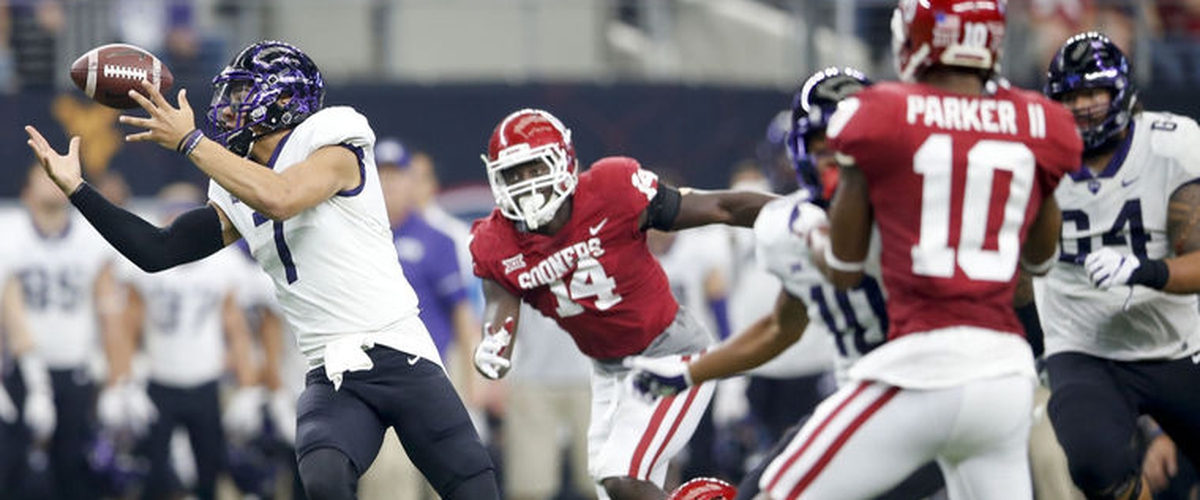 2. THEY GET 2-3 TURNOVERS: While TCU only had 14 turnovers, one has to look at the games the Frogs played to get a sense of those turnovers. 2 of the 3 losses TCU committed 5 turnovers, 4 of them by Kenny Hill. It seems when the turnovers happen, TCU just has a stagnant offense and are more tentative after those fumbles. They can't be that way here. But Stanford taking the ball away will really put TCU in a bind.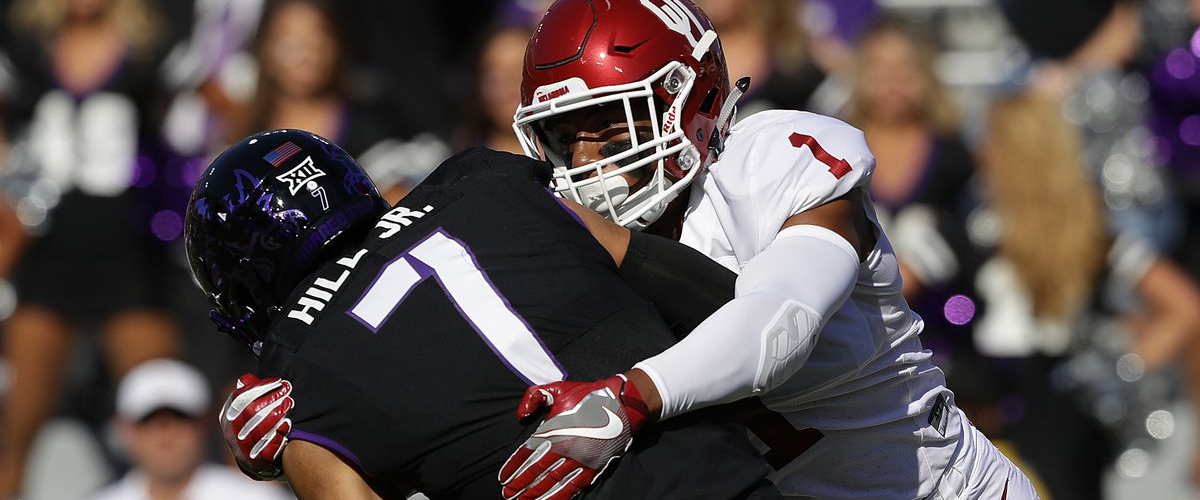 3. THE DEFENSE FRUSTRATES KENNY HILL: It's hard to think Hill came into the college football world lighting it on fire in his first few weeks at Texas A&M and the hype machine rolled. But it seemed like after Texas A&M started to slip, so did he, and he went into full implosion mode. Not to play psychiatrist here, but Hill is a quarterback that plays according to his emotions. If the chips are in his favor, he looks pretty much like a Heisman-worthy QB. But when there is adversity, take cover. 4 of those 5 turnovers in the losses to Iowa State and Oklahoma in the Big 12 championship were of his doing (3 INT, 1 FUM). If Stanford gets it going on defense and continues the frustrations, TCU will be stopped dead in their own tracks, all because of Hill's struggles.
TCU WINS IF:
1. KENNY HILL SILENCES HIS CRITICS AND ENDS HIS CAREER LIKE HE BEGAN IT AT TEXAS A&M: As I stated before, Hill plays with a lot of emotion. Good and bad. But for TCU to win, he needs to take a time machine back to 2014 and grab that Kenny Hill we saw in September, thumping South Carolina and Arkansas later on. But he also has a knack of not coming up huge in big games. This will be a big game for it is his last (presumably) at TCU. If he makes the passes (which he didn't against Oklahoma) and makes smart decisions, then the Frogs will be in good standing.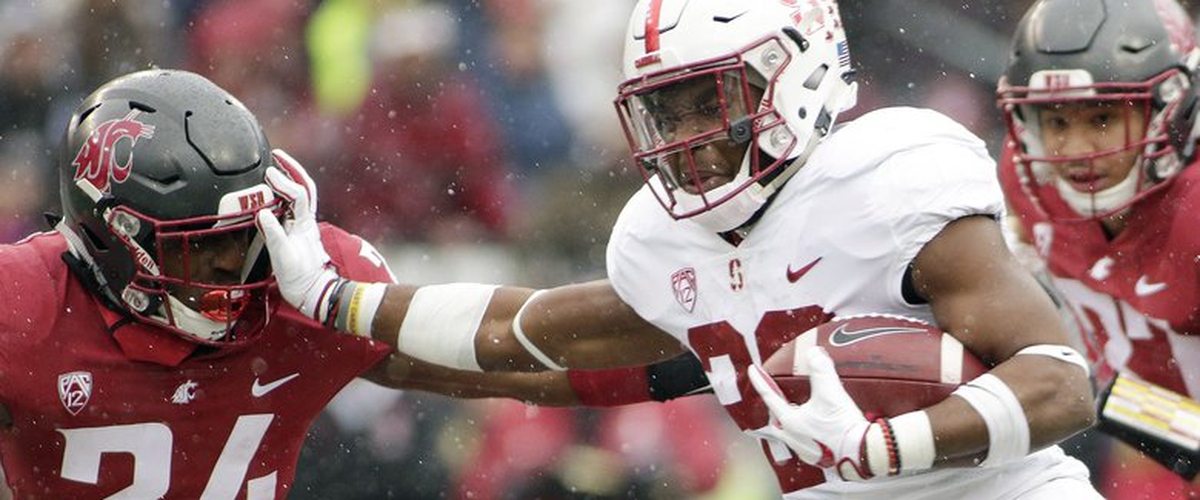 2. BRYCE LOVE IS NOT A FACTOR: The good news again is TCU's run defense is stout, but really haven't faced a big-time running back. But let's face it, Love will probably find a way to get 100, but even in the PAC-12 Championship it felt like the 100 yards he gained was the quietest 100 yards possible in a Stanford loss to USC. If Love doesn't have those huge runs, I don't see how TCU loses this game.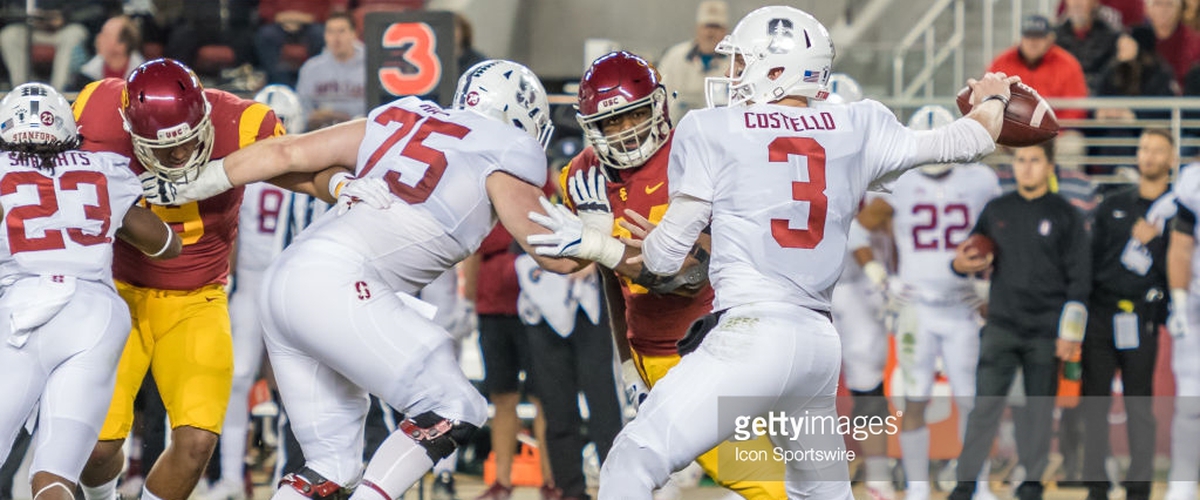 3. THEY TRY TO MAKE KJ COSTELLO BEAT THEM: TCU, for facing all the Big 12 squads, had a very low passing defense. The Frogs however will face a Stanford squad who isn't necessarily pass-happy group and if they stop Love from doing his thing, they can make life miserable for Costello, who hasn't really done well against the better defenses such as USC or Washington State in the PAC-12. But if TCU tries to get Costello to beat them with his arm, then it bodes well and it also means Bryce Love isn't making an impact.
MY TAKE: It's hard to think that a Big 12 defense is actually better than Stanford's but you may have to believe it here. TCU's strength on defense is Stanford's strength on offense (the run). It will be dependent on which line plays more physical. And honestly, I lean towards TCU right now as Stanford isn't the same powerful defense we've seen in years' past. The game will also be decided by which quarterback, Costello or Hill plays better. I think Hill, for all his struggles of consistency in big games will step up in this one as the Cardinal just do not do well when they NEED to pass. I like the Frogs to take it in San Antonio TCU 31, STANFORD 23
-Fan in the Obstructed Seat
---