The Obstructed Camping World Bowl Preview-Oklahoma State vs. Virginia Tech
IF there is ONE game I want to see that isn't a New Year's Six Bowl game (aside from Michigan State), this one may be it. This game just has "fun" written all over it, regardless of the score, style, or outcome.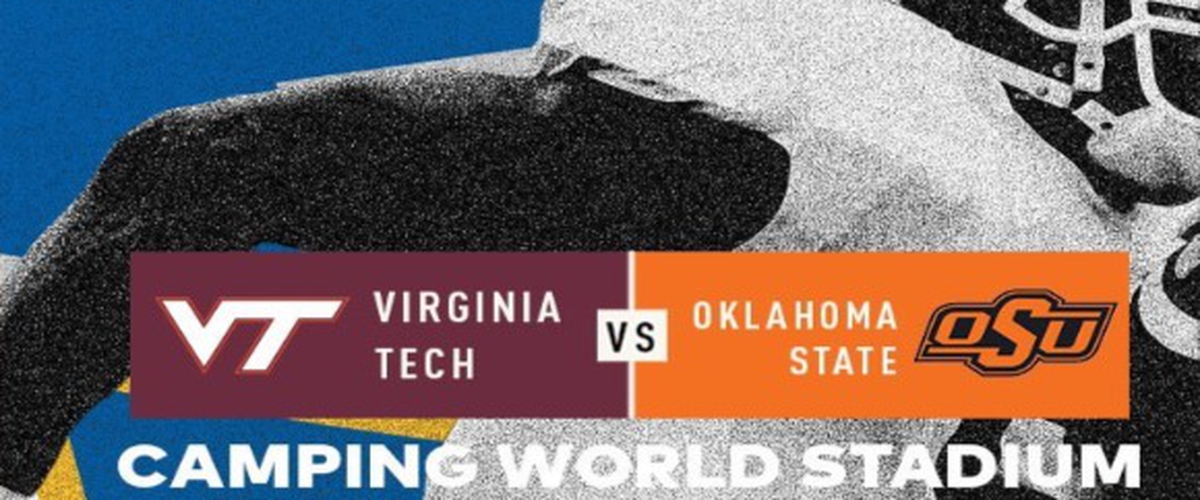 Oklahoma State was regarded as one of the Big 12 favorites this year and had been a team that was pretty much residing in the top 10 for the most part before their implosion to Oklahoma and then a loss to K-State ending any chances of the Big 12 Championship game, despite having a prolific offense, maybe moreso than their Bedlam rival.
Virginia Tech, my ACC pick and a playoff pick, lost to Clemson to show they weren't ready just yet of taking that next step. Then the Hokies got soundly beaten by Miami and then a week later lost to Georgia Tech, who wasn't in a bowl game this year. It pretty much sealed their fate of any ACC Championship berth.
And of course, you have an intriguing match-up of the #1 passing offense in the Cowboys against at top 25 passing defense against Virginia Tech. And a good running game for the Cowboys against a stout running defense with the Hokies. So it will come to be perhaps if Oklahoma State (who ranked near the bottom in pass defense) can hold Virginia Tech's passing game (middle-of-the road for them). But you have to think this is an irresistible force (Oklahoma State's offense) agianst the immovable object (Virginia Tech's defense). But both teams have had difficulties winning those games agianst better teams, so who will take this tilt? Or do we look at the common opponents of Pittsburgh (Oklahoma State thumped them in Heinz Field while VT struggled with them at home) and West Virginia (Oklahoma State beat them by 11 in a shoot-out while Virginia Tech beat them to start the year)? Probably grabbing straws given how they played those teams at far different times in the season.
But let's go for it.
OKLAHOMA STATE WINS IF: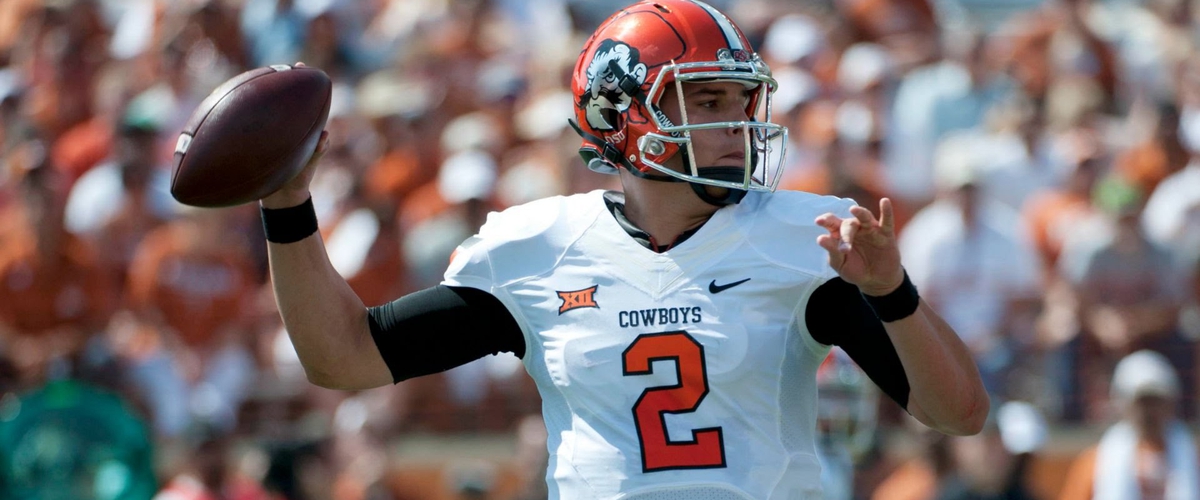 1. MASON RUDOLPH IS MASON RUDOLPH: Rudolph puts up major numbers given of the style that is run in Stillwater. Not saying he can't do it in any other system, but he plays in an offense that is very beneficial and plays it well. There were only 2 games where Rudolph threw for under 300 yards (Texas, West Virginia), but he played well enough to escape two key road wins for the Cowboys. The team that Rudolph has faced with a good defense (pending on how you look at it) was TCU and he did struggle. Yes, he threw for almost 400 on the Frogs but only 54% passes were completed, and got picked twice. Adding on is he has the monkey on his back of not winning the big game. If he plays like he can on an EXCELLENT Hokies defense, he can silence some critics that say he can't win the big game.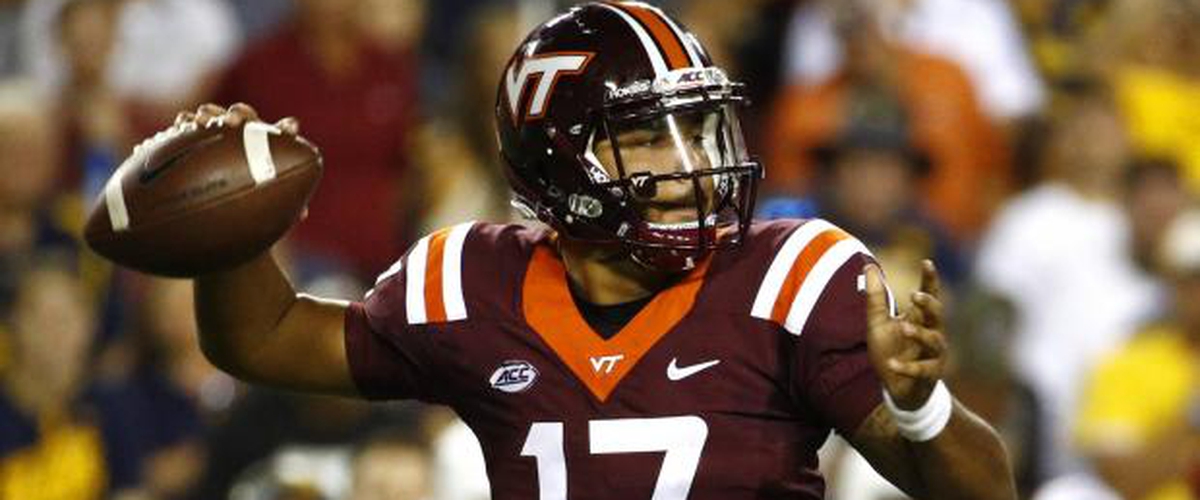 2. THEY DON'T MAKE JOSH JACKSON LOOK LIKE A HEISMAN CANDIDATE: This seems to be the thing the Cowboys defense does: make "average" QB's look great. Jackson is not average, but not there yet in terms of being a top-end QB. After all, he is only a freshman. But he has shown he is here to stay and if the Cowboys don't watch it, they will not have any answers for Jackson.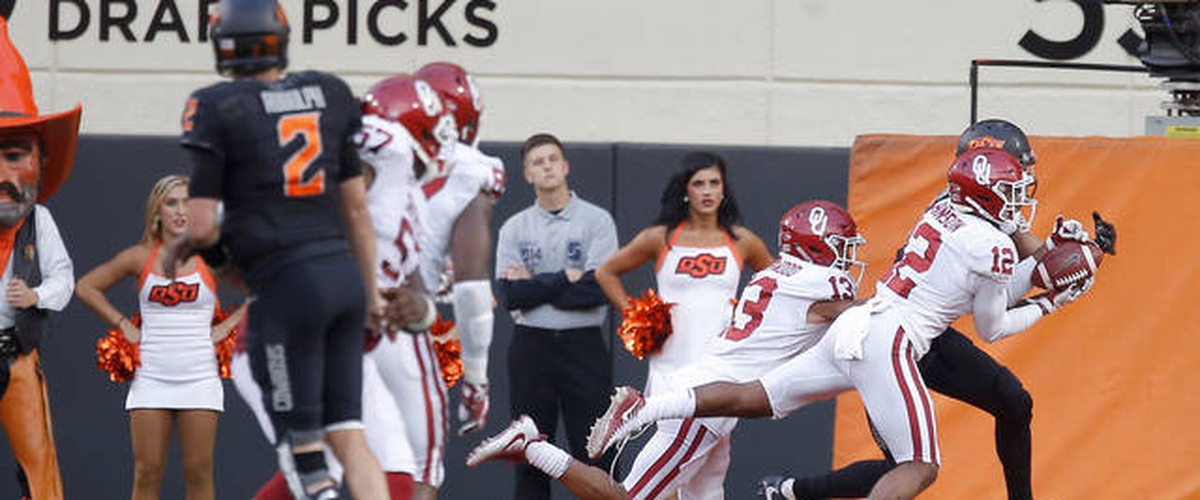 3. THEY DON'T TURN THE BALL OVER: Rudolph is not a turnover prone QB, but when Oklahoma State has lost this year, Rudolph threw 6 of his 9 interceptions to TCU, Oklahoma, and Kansas State. Obviously if those turnovers didn't happen, things would be VERY different in the Big 12. And the Hokies are a team that can pick you off through the air or get it on the ground and then score on those TD's. Giving Virginia Tech a chance when you have issues on defense, that doesn't bode well at all.
VIRGINIA TECH WINS IF: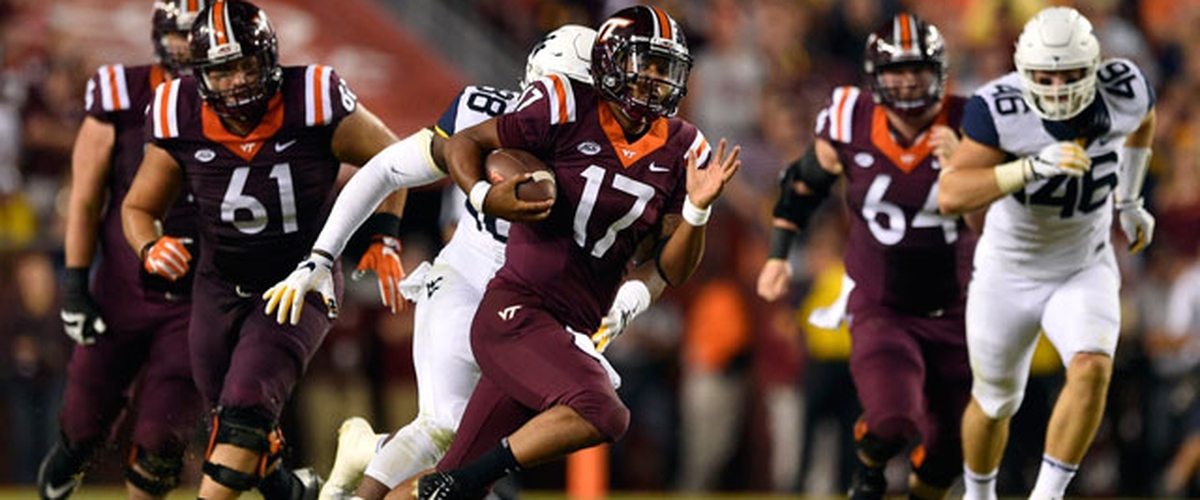 1. JOSH JACKSON DICTATES THE TEMPO OF THE GAME: This should be very alarming. I think while Justin Fuente likes the idea of having a quick pace, I don't think he wants to go that way of letting Rudolph and Co have their fair share of chances. It means Jackson makes passes he needs to make, runs when he needs to run, etc. It felt like with the TCU, and even the Oklahoma game that the Cowboys offense wasn't on the field for very long while the defense was gasping for air.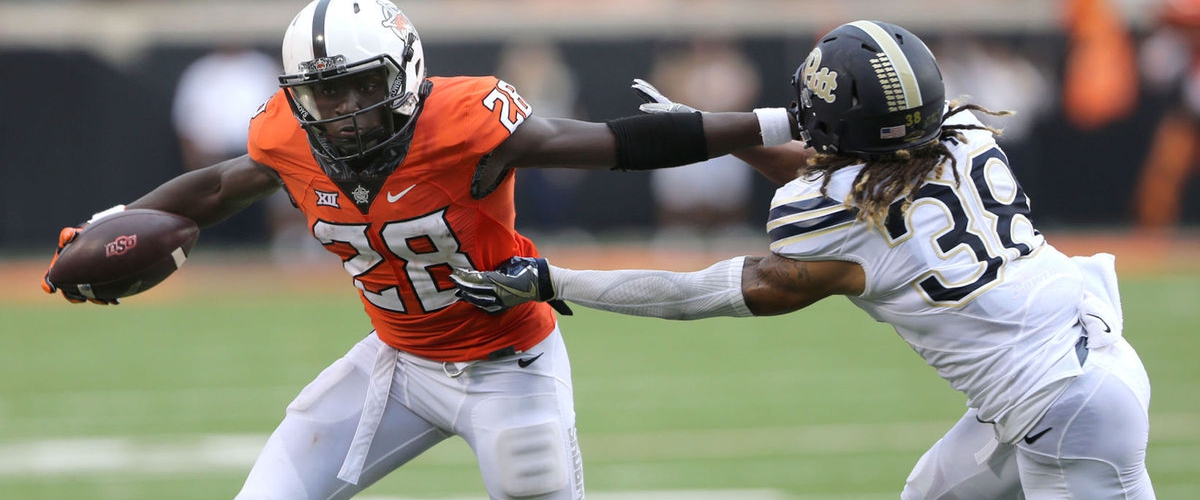 2. THEY MAKE SOMEBODY ELSE BESIDES JAMES WASHINGTON BEAT THEM PASSING: I honestly believe Washington is the best receiver in football. People point to Calvin Ridley among others, but Washington looks to be a beast and could be one of the best receivers should he go into the NFL. But the Hokies, for as good of a defense they play, have to make sure they take him out as much as they can, whether by double-teaming or whatnot and let others like Marcell Ateman beat them. Of course, Ateman is no slouch either, but Washington with the ball: DEADLY.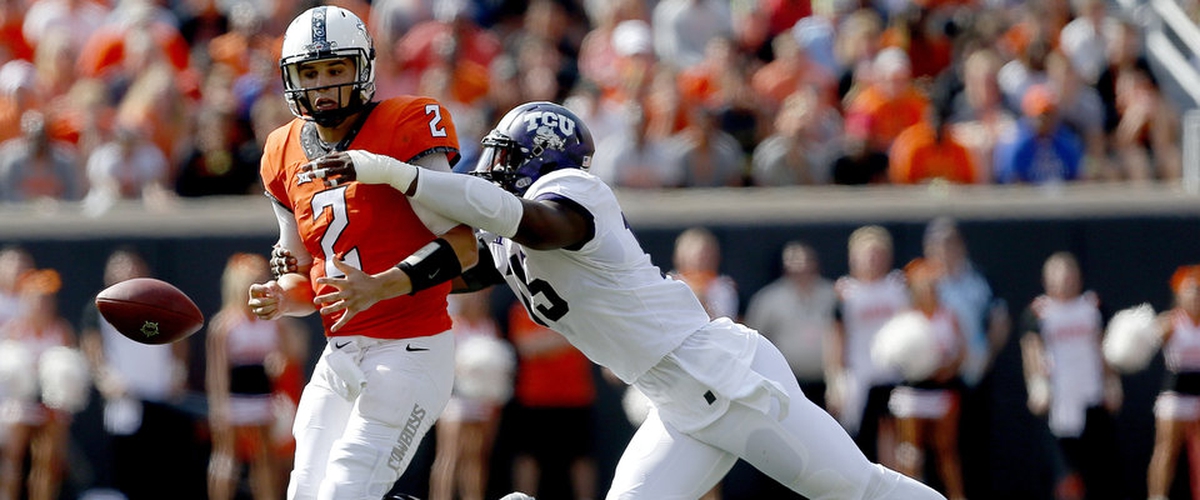 3. THEY ATTACK EARLY AND OFTEN: I don't mean just quick scores, but to frustrate Rudolph early. It feels like when you frustrate him early and often he takes a while to recover. I think the Hokies can actually do that to Rudolph, and it may be enough.
MY TAKE: I am always that firm believer that defense wins games. I kind of liken TCU as Virginia Tech with running the ball well and get some key plays made. And with a physical and fast defense the Hokies have, it may not be well for the Cowboys here. Virginia Tech held opponents to single digits 5 times, 3 of shut-out. However, Cowboy fans will point out the Hokies played far weaker squads and that the two games they needed the defense to step up against the powers and failed. That said, I don't know if the Cowboys have any answer on defense right now. I just think Virginia Tech will have enough to bring down Oklahoma State's offense. VIRGINIA TECH 35, OKLAHOMA STATE 28
-Fan in the Obstructed Seat
---