The Obstructed Holiday Bowl Preview: Michigan State vs. Washington State
The first of the bowls among TWO ranked teams start on this one December 28th. It is also the second of 4 tilts among the Big Ten and the PAC-12. Earlier I covered the Arizona and Purdue battle. This is the 2nd one and the last one before the New Year's Six Bowls pit the others.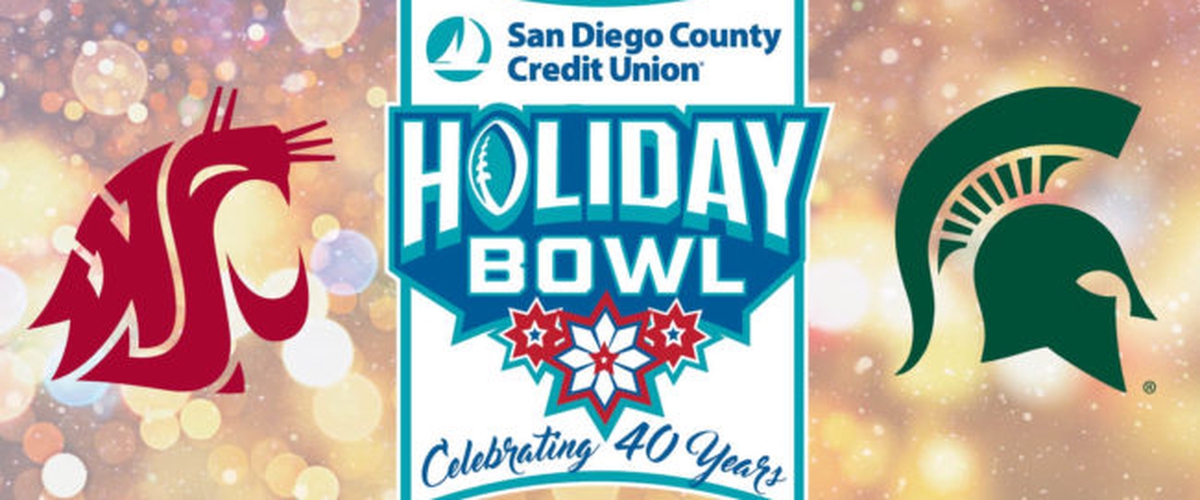 This match-up is surprising given how Michigan State technically finished 3rd in the Big Ten behind conference champion Ohio State and runner-up Wisconsin. But somehow they got thrown into a bowl game that is far away from a New Year's one, though many projected them to go to the Citrus Bowl or the Outback Bowl and somehow Michigan, who finished unranked, a game behind the Spartans, and lost to Michigan State in their match-up this year, ended up being a New Year's Day game.
The LONE logic I have is that Michigan State did not draw too well outside of their Notre Dame game in 2017 while Michigan is, well....Michigan.
Washington State on the other hand finished 4th in the conference and until the Apple Cup had a shot at a PAC-12 Championship game before rival Washington dismantled them.
This is a battle of two teams looking for respect in the eyes of the media, coaches, and others as they are always having to fight the bigger fish around them (Michigan and Ohio State for the Spartans and Washington & Oregon for the Cougars). One interesting note was that Washington State lost their top receivers in Tavares Martin, Jr. and Isaiah Johnson-Mack after the season, whether it was either Mike Leach kicking them off the team or having releases granted by the university. Either way, it stings Washington State.
MICHIGAN STATE WINS IF: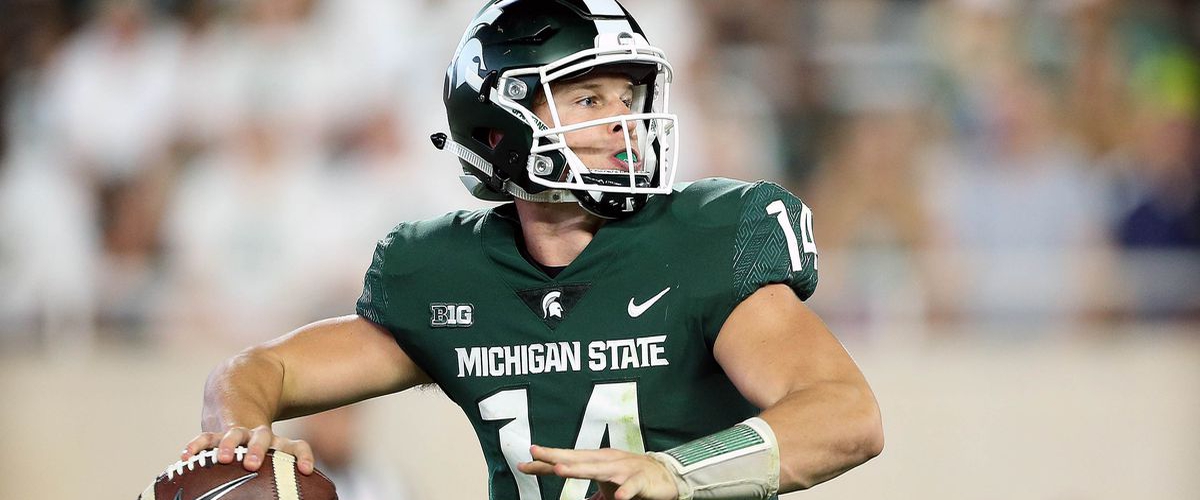 1. BRIAN LEWERKE IS CONSISTENT FROM BEGINNING TO END: Lewerke is a dual-threat QB for Michigan State. In many aspects he reminds me of when Drew Stanton was at East Lansing, but Lewerke makes better decisions with the football compared to him. However, the one major issue Lewerke has is his passing accuracy. Sometimes he is on point and threads the needle with pure 100% accuracy. And other times, you wonder where the ball is going. In a game where the Cougars are a TOP TEN RANKED PASSING DEFENSE, he has to be on top of his game the entire time. But if he can break off some runs and make the right times of doing it, it should help him out.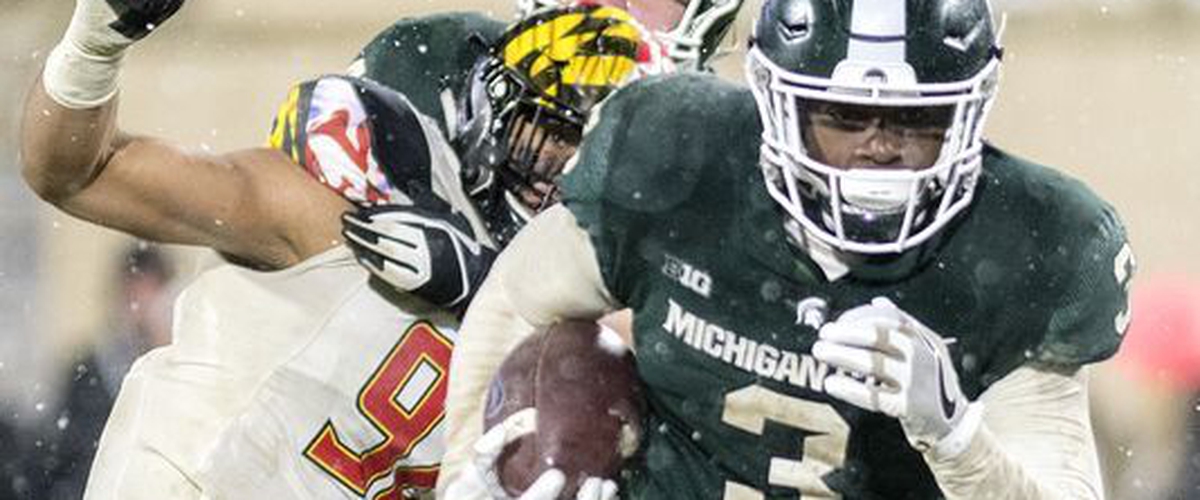 2. LJ SCOTT DOESN'T FUMBLE AND HAS A BIG GAME: Scott seemed to have been on the same track as the likes of Jevon Ringer, Le'veon Bell, and Jeremy Langford as being the go-to back for the Spartans this year. However, Scott's fumble issues de-railed that and his numbers may have taken a hit. Scott fumbled 5 times in 11 games while rushing for a college career-low 4.3 rushing yards per attempt while having the lowest amount of yards in his 3 years at East Lansing. But it seemed like Scott was more concerned about losing the ball the last half of the year, he became ineffective the rest of the way. Yes, he had a big night against Maryland, but outside of that game, he rushed for 143 total yards against Northwestern, Penn State, Ohio State and Rutgers. If Michigan State has a shot in this game, Scott HAS to play better to move against the Cougars 43rd ranked run defense.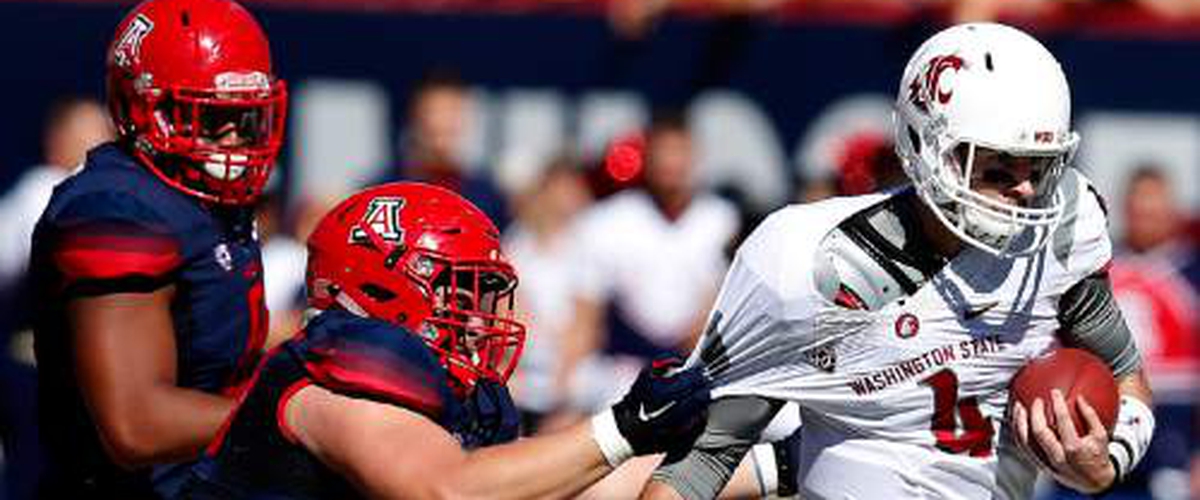 3. GET AFTER LUKE FALK: While Washington State lost their two top receivers for the bowl game, Mike Leach will not be swayed by it. The Cougars will pass, pass, and pass. And the two receivers accounted for 1/4th of the passing offense. Had it been 1/3rd or higher, I would have concerns if I am a Washington State fan. That said, Michigan State needs to get after Falk, who was sacked 30 times in 2017. Michigan State ranked middle of the pack in sacks, but if they can get to Falk, he is prone to throwing interceptions (13). The Spartans have 13 on the season themselves, but if they can pick off Falk twice, it may go a very long way in this game.
WASHINGTON STATE WINS IF: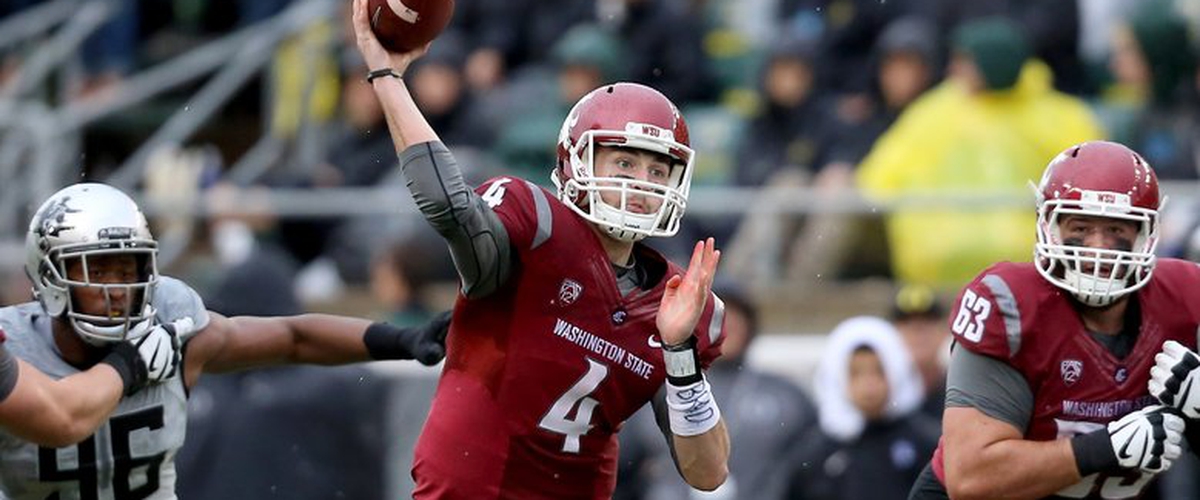 1. LUKE FALK PLAYS LIKE 2016 LUKE FALK: Falk was up there with Darnold, Rosen, and Browning in the PAC-12 in terms of being stout quarterbacks in 2016. He backtracked a bit, having lows in passing, comp%, TD passes, and highs in interceptions, since he was a sophomore. The benching during the Arizona loss may have woken Falk up as he played like his old ways, throwing for over 1,000 yards in his final 3 games, but the interceptions kicked in, still having 6. He has to be smarter with the ball against a good Michigan State defense.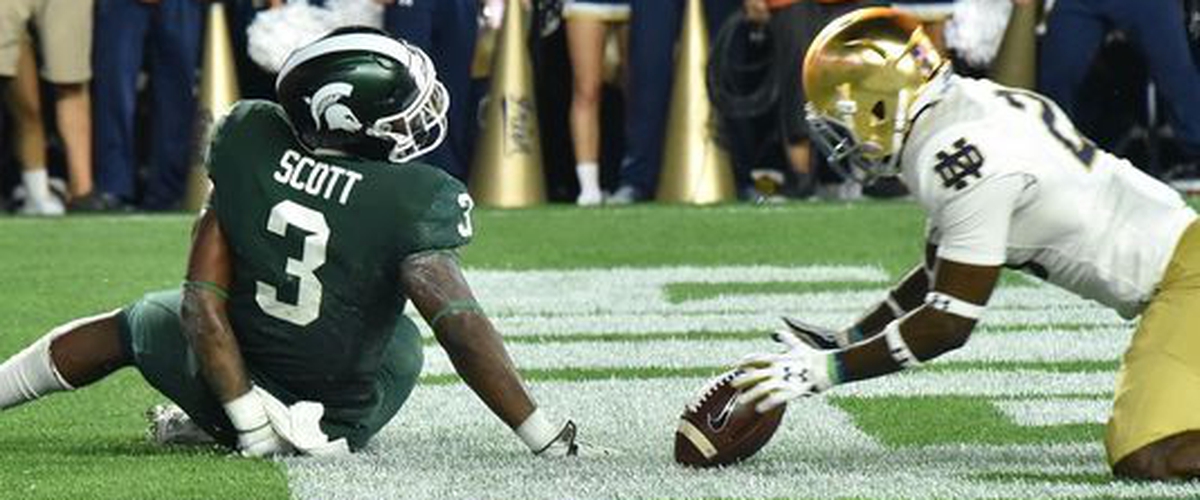 2. THEY WIN THE TURNOVER WAR: Lewerke isn't a turnover prone QB, despite his inconsistencies passing, but giving Michigan State turnovers in key spots is going to be the death of any team. The Cougars will have to zero in on Scott to strip the ball out and get a recovery or two. If Washington State doesn't get a turnover here or there and Michigan State does, it may be tough sails for the Cougars.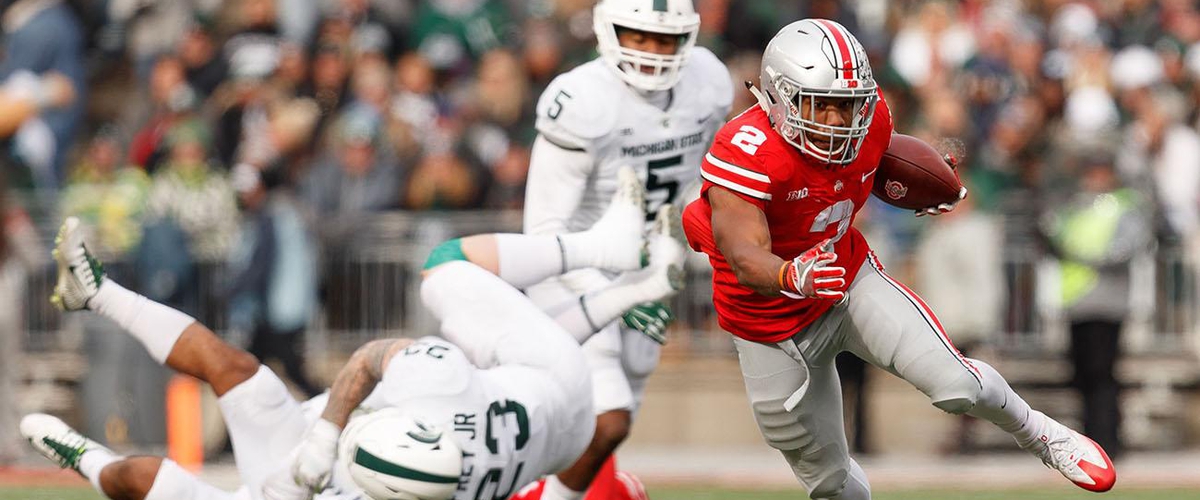 3. THEY DICTATE THE TEMPO: The two teams Michigan State massively struggled against this year was to Notre Dame and Ohio State, both teams who used the spread offense, no-huddled them, and had fast athletes out at the skilled positions. Washington State is not on the same tier as Notre Dame or Ohio State, but the style of play does give a very good, yet very young Michigan State defense fits. And unless we take a time machine back to 2014 for the Spartans offense, Michigan State cannot play shoot-out with the Cougars.
MY TAKE: This game could be either a low scoring game or one that can get high if things pan out. I think if the game is low-scoring, the advantage goes to Michigan State. The game gets to be a high scoring tilt, advantage Washington State. That said, I think Washington State is more inclined to go at it in a defensive match-up better than Michigan State can in a high-scoring game. Putting 40 up on Rutgers is not the same and the Spartans offense tends to struggle. It's a hard game to really decide as once again, it can go either way. I think Michigan State is still a young squad still needing to learn a bit more especially playing outside the Big Ten, where most of the offenses are very simplistic playing those spread/air raid offenses will give them trouble. WASHINGTON STATE 31, MICHIGAN STATE 24
-Fan in the Obstructed Seat