Greatest Teams Never to Win a World Series in the Past 30 Years-13 Tigers
If you're a fan of ANY team with great success, you know there are moments in your life that you remember as being an awesome moment for that team. But you also remember those moments that the team just ripped out your heart so bad that you CANNOT at any point look at the highlights because it is too painful. I mean it is simple: you KNEW had that moment never happened, it would have been THE year.
Any sport, any team. If you're an Alabama fan, the Kick Six still resonates as a nightmare. If you're a Falcons fan, 28-3. If you're a Red Wings fan, you think back to Game 7 of the 09 Finals when Marc-Andre Fleury stonewalls Detroit down the stretch.
I should know about those. Those are my favorite squads.
But with those teams, Alabama still remained strong after the Kick Six, winning two national titles. The Falcons still have a strong quality team. The Red Wings remained competitive (though nowhere near as strong as they were) up through the last couple of seasons.
Of course, if you're fans of other teams (the Browns heartbreaks in the 80's, Warriors in Game 7 of the 2016 Finals, Bucky-Buckner-Boone for the Red Sox, etc.), you exactly know what I'm talking about.
But one game for my favorite baseball team to this day, I CANNOT and WILL NOT ever watch, will be the 2013, ALCS, Game 2. And it is the Detroit Tigers.
Being a Tigers fan is being on a rollercoaster. You experience some great moments, like in the 80's when they fielded one of the most consistent teams in the AL East, winning the world championship in 1984 after going 35-5 to begin the year and then winning 98 in 87 in a classic pennant chase with Toronto to win the division on the last day. And then you get punched in the gut with 100+ losses in 1989, 1996, 2002, and 2003 with some of the worst fielding teams in baseball history. In the mix of that point you had bright spots (Cecil Fielder from 90-95), but nothing too thrilling.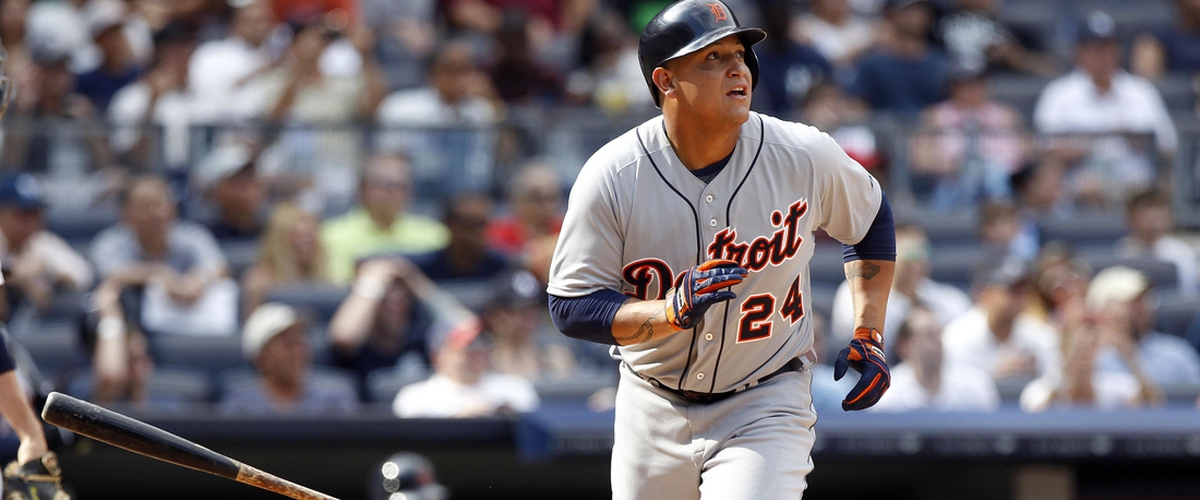 However, when Mike Ilitch opened up the pocketbooks after 2003, signing the likes of Hall-of-Famer Ivan Rodriguez, Kenny Rogers, and Magglio Ordonez, the Tigers started moving in the right direction. 3 years later in 2006, the Tigers were rolling to the top of the AL, getting to the World Series in epic fashion of Ordonez hitting a walk-off blast in the ALCS over Oakland. The years after they were still a threat, adding more pieces like Miguel Cabrera, Victor Martinez, and making key trades for the likes of Max Scherzer, Doug Fister, Jhonny Peralta, etc. though from 07-10, they weren't anywhere near the 2006 squad. In 2011 things looked up as Verlander became a true Ace of the staff while Cabrera was flexing his muscles to being baseball's premier hitter while you had the likes of Martinez, Peralta, Austin Jackson, etc. making key contributions. The Tigers won their first division title that year for the first time since 1987 and made it to the ALCS before bowing out.
The 2012 season was slightly ominous when Martinez was lost for the year with a knee injury. So Detroit made a splash signing left-handed slugger and Cecil's son Prince Fielder to a mega contract. It got Tigers fans very excited about the upcoming season. Despite some speed-bumps in the season as the likes of Peralta and Alex Avila coming down from great years in 2011, the Tigers still won the division, beat Oakland in the ALDS and the Yankees in the ALCS before getting swept out by San Francisco.
With Detroit getting VMart back for 2013, the Tigers added a key piece in Torii Hunter to round out the offense, which was formidable from top to bottom. Adding on, the Tigers made a key trade during the 2012 season of getting back former Tiger Omar Infante to play second base and starting pitcher Anibal Sanchez from Miami to round out the rotation of Verlander, Scherzer, Fister, and Porcello. The Tigers were considered as one of the favorites, if not THE favorite in 2013.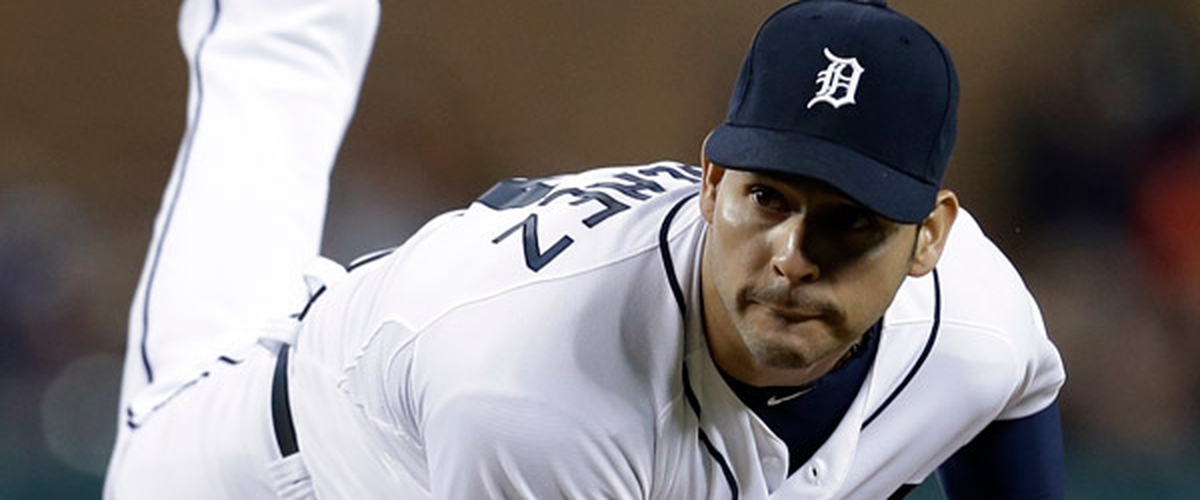 The Tigers got off to a somewhat up-and-down start for the first couple of weeks, with a couple of winning streaks and losing streaks (it must be written Detroit has to have a losing streak whenever they have to face the Angels, Athletics, and Mariners out west). However, the Tigers got the ball rolling at the end of April when the Braves came to town and Anibal Sanchez struck out 17 in 8 innings while only giving up 5 hits. It kick-started a 9-1 run, but the rest of May, the Tigers played .500 ball as they were streaky (losing 8 of 11 and then winning 6 of 8). And then again in June, where the Tigers would go 9-3 in a run, and then 4-8 right after that. In that run, the surprising Cleveland Indians were nipping on Detroit's heels, even though the Tigers spanked the Tribe all year. As July started, the Indians had the division lead, which may have been a blessing in disguise.
The Tigers got it going in July in a big way, going 18-7 after July 1st, winning 7 of 9 and then winning 16 of 17 in late July/early August. However, a suspension for PED use hit Peralta and Detroit, not comfortable using Andrew Romine at the everyday shortstop, traded for Jose Iglesias. Iglesias was a defensive standout, but definitely a light-hitting shortstop, the opposite of Peralta who had a great year at the plate until the suspension and was iffy with the glove. The rest of August, Detroit played .500 ball, keeping themselves ahead of the Indians by a healthy margin.
September was similar as the Tigers played .500 ball the rest of the way, not having anything larger than a 3-game winning streak or a 3-game losing streak. Despite the .500 play, the Tigers won the division, despite a strong push once again by Cleveland (the Indians had ended the season only 1 back of Detroit though the Tigers had clinched the final Wednesday of the season).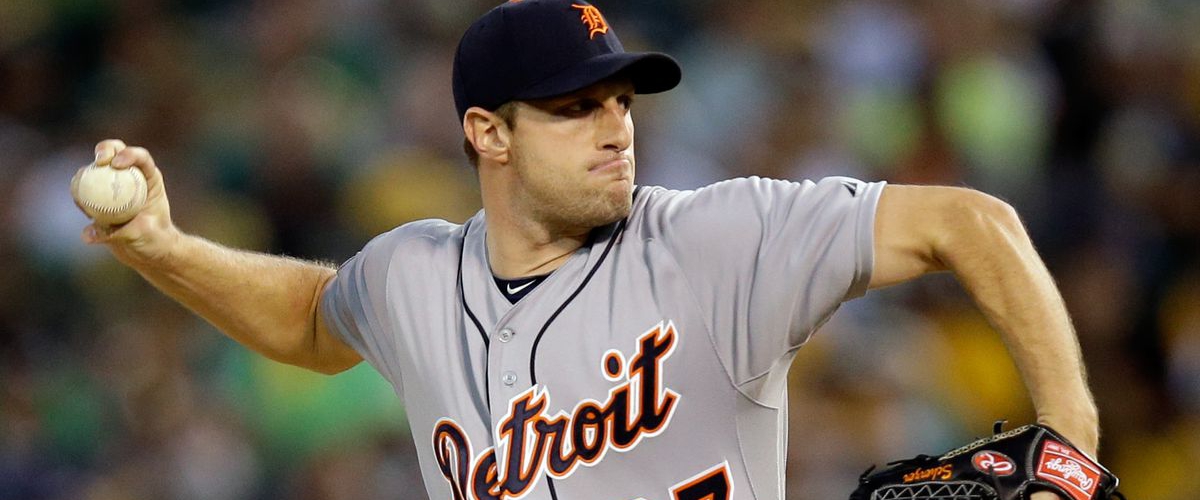 WHAT MADE THEM SO GOOD? Star power on both the offense and pitching. Miguel Cabrera had by all accounts a BETTER year than what he had in 2012, when he won MVP and the Triple Crown. He hit .348 with 44 HR and 137 RBI and an OPS of 1.078. That is amazing in any season. Prince Fielder, though having a down season by his accounts, as still a monster threat hitting 25 HR and driving in over 100. Torii Hunter had a great year, hitting over .300 and 17 HR and getting to his 5th All-Star game. Peralta, as I mentioned before, was rolling until the suspension ended his season. And Martinez, who after struggling massively early on, went on a torrid pace in the 2nd half, hitting .361 and having and OPS of .913 and was a key reason why Detroit really got red hot in July.
The starting rotation, wow. Detroit's 4 featured starters in Verlander, Scherzer, Sanchez, and Fister were stout, accumulating the highest WAR for a rotation to that point ever. Verlander may have been the ace, but his year overall was somewhat of a down one, having a WHIP in the 1.30, but still had a quality ERA at 3.46, but it was Max Scherzer and Anibal Sanchez who led the way for the Tigers. Scherzer went an amazing 21-3 with an ERA of 2.90 and a WHIP under 1 (a K/9 rate over 10) while Sanchez went 15-8 with a 2.57 ERA and a 1.14 WHIP (also a 10 K/9 rate). Fister rounded out the group with a 14-9 with a 3.67 ERA.
The Tigers again faced Oakland in the ALDS for the second straight year. Of course, it was the whole David vs. Goliath mentality as the Tigers and their monster payroll against the A's and their rinky-dink payroll.
After two pitching duels in the first two games where Scherzer outdueled Bartolo Colon and then rookie Sonny Gray stood toe-to-toe with the playoff seasoned Verlander, the series was split. Game 3 saw Anibal go south fast giving up 3 home runs to Josh Reddick, Seth Smith, and Brandon Moss in the A's 6-3 win. Detroit had to play catch-up in the later innings in Game 4 thanks to a Peralta HR (fresh off his suspension) and a home run by Martinez to win, despite a near bullpen implosion by oft-reliable reliever Joaquin Benoit.
Detroit went back to Oakland and found a few key hits off of Gray (a Cabrera 2-run shot was the key difference) and another Justin gem sent the Tigers to the ALCS, despite another near bullpen implosion by Benoit, allowing the tying run to come to the plate.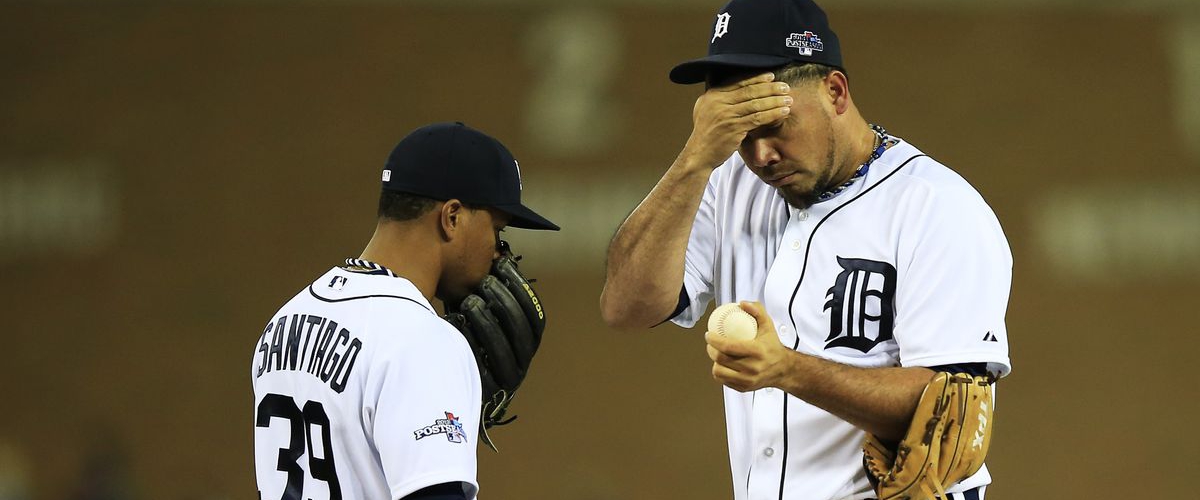 WHAT WENT WRONG? You kept on hearing near-implosions by Benoit and really the pen in a nutshell (which had been Detroit's albatross in their run with struggles from closers and key relievers year in and year out).....well, you can figure out what was Detroit's downfall in 2013 and in the ALCS.
After Jose Valverde's "perfect season" in save attempts in 2011, he fell apart badly in 2012 and in 2013 Detroit brought him back on a Minor League deal, hoping he would return to his old form. The Tigers tried Phil Coke, who was horrible and then put in their set-up man in Joaquin Benoit to close games out and he was solid for most of the season, before imploding a little bit at the end and again in October. And Drew Smyly out of the pen was reliable. But that was it. Al Alburquerque was a mess, Phil Coke was an epic disaster, and the likes of Luke Putkonen, Darin Downs, and Bruce Rondon were also hot messes. Detroit made a trade to improve the pen at the deadline getting Jose Veras from Houston, and he served his purpose (3.22 ERA, 1.22 WHIP), but wasn't light's out for sure.
So when the ALCS began, everybody in Detroit held their breath on the bullpen. In Game 1 the Tigers won 1-0 when Anibal went 6 strong and shutting out Boston's bats. Alburquerque, Veras, Smyly, and Benoit closed the door on the Sox in that game.
But then Game 2 arrived. Scherzer vs. Buchholz. Detroit scored early and then scored 4 in the 6th to take a 5-0 lead thanks to home runs by Cabrera and Avila. With Scherzer on the mound, life was good for the Tigers, ready to go home with a 2-0 lead in the ALCS. Whether it was the bullpen's issues or Leyland just flat-out mismanaged the relievers that game, or whatnot, the 8th inning was a collapse of epic sorts. Veras was pulled after a double. Smyly came in and walked 1 hitter before being taken out by Alburquerque, who got an out but couldn't get the final out of the 8th. Then Leyland called on Benoit to face Ortiz with the bases loaded and a 4-run Tigers lead and.........well, anybody who is a baseball fan knew what would happen.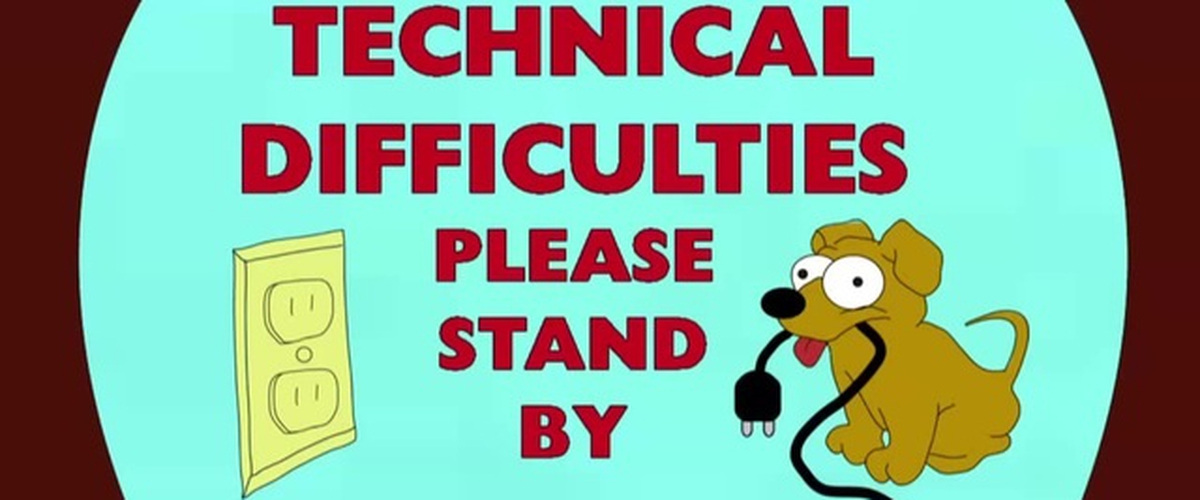 Though I unfortunately expected it, Ortiz's slam is still one that I will NEVER want to see in my lifetime again as he got it over the right field wall into Boston's bullpen sending Torii Hunter to flip over the wall to the happiness of the Boston cop out there (though the Red Sox relievers first reaction was to help Torii ::::murmurs:::: typical Boston). But anyway. Boston would win it in the next inning. And yes, I will not even post that moment on her in a picture!
Game 3 saw Lackey outduel Verlander 1-0 in Detroit. The Tigers then smacked Jake Peavy in Game 4 to tie it, but Sanchez was tagged early in Game 5, thanks in part to Tigers killer Mike Napoli. And Game 6 saw the bullpen implode one more time with Veras giving up the game winning grand slam to Shane Victorino to end Detroit's season.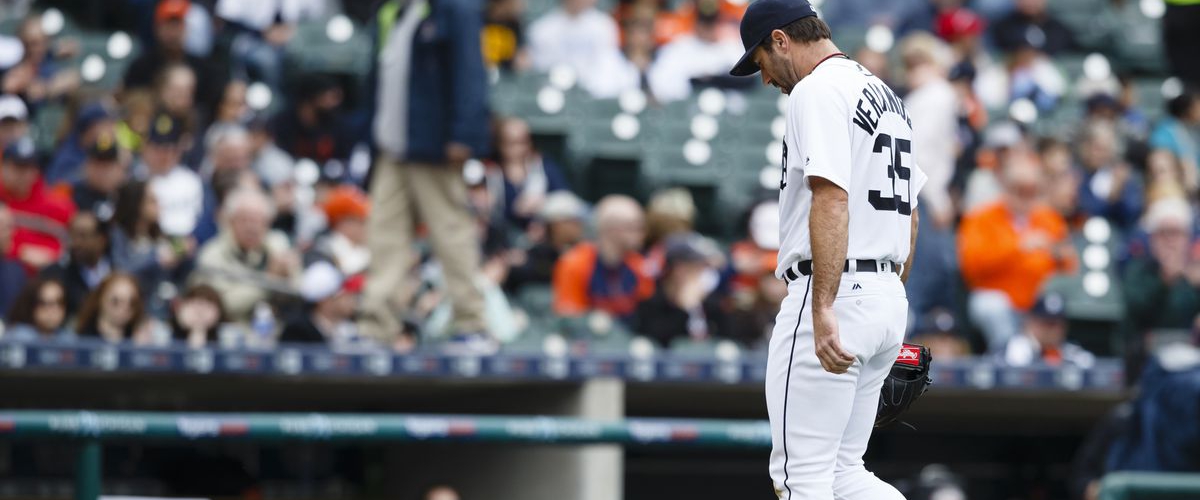 AFTERMATH: Even as the Ortiz slam in Game 2 happened, as a Tigers fan I knew everything would change with the franchise. It really marked the beginning of the end. Yes, Detroit won the AL Central in 2014 and went into the final game of the 2016 season with October hopes. But they weren't the same after the 2013 season.
Days after the ALCS, Jim Leyland stepped down. Tigers fans liked Leyland but didn't like how he managed the bullpen in the ALCS, but with him getting up in age, it seemed like the "right move" for Leyland. Detroit then hired former Tiger Brad Ausmus, hoping for that new wave of managing. After that, the Tigers traded Fielder to Texas for Ian Kinsler and then Doug Fister for Robbie Ray, Ian Krol, which has gone down as one of the worst moves in recent memory, especially after Detroit shipped Ray one year later to Arizona and he has become a strong starter for the D-Backs. Despite Ausmus's managerial struggles, the Tigers were still competitive, winning the AL Central, but some of the faces like Peralta, Fister, Benoit and Jackson were gone. They continued to spend at all costs by trading for 2012 Cy Young winner David Price to feature a rotation of what is now 4 Cy Young winners (Verlander, Price, Scherzer, and Porcello), but the Tigers couldn't muster anything in October with them as they were swept by Baltimore.
The team continued to make trades after 14 to keep them in contention but ultimately everything just went south via trades (Alfredo Simon for Eugenio Suarez????) and making dumb free agent moves such as giving out even-questionable-at-the-time-contracts to Mike Pelfrey and Mark Lowe (which both were failures) while the signing of Joe Nathan and the trade of Francisco Rodriguez were epic flops. Adding on, Verlander after signing his huge deal fell back badly as had Cabrera while Scherzer left for Washington after the 2014 season and Price was dealt to Toronto. Adding on, Ausmus remained in over his head and just looked lost as a manager. And bad move after bad move while not looking to the future really has doomed the Tigers since. Now Detroit is in a rebuild and a rebuild that many believe may be a long an painful one for a while.
But it just seemed the Torii over the wall was the beginning of the end for the Tigers run.
OTHER GREAT TEAMS NEVER TO WIN A WORLD SERIES IN THE PAST 30 YEARS
-Fan in the Obstructed Seat
---