MLB Loses Another Young Pitcher With Great Talent In Yordano Ventura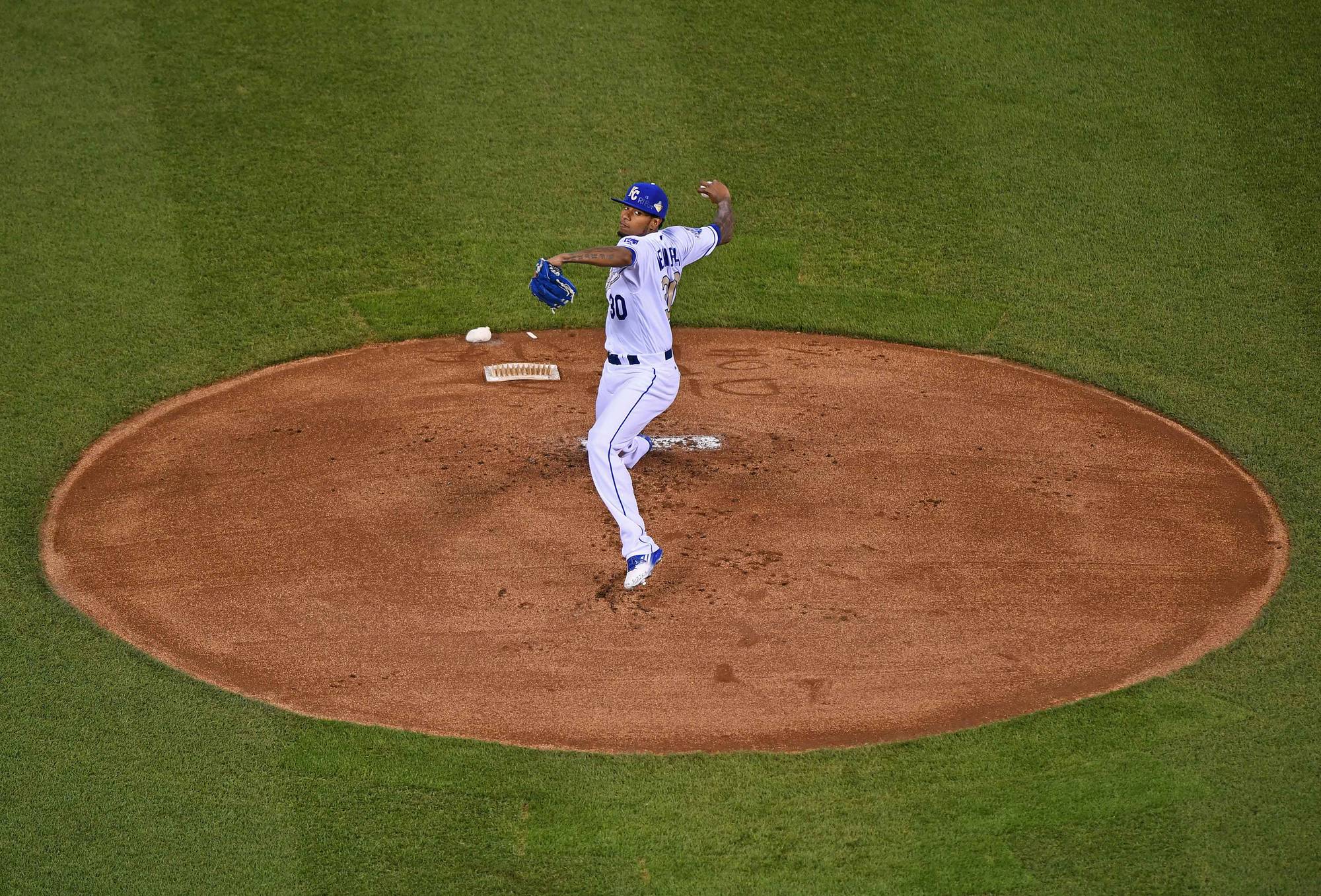 Peter G. Aiken-USA TODAY Sports
First Oscar Taveras, then Jose Fernandez and now this.
While comparing Ventura to Fernandez may be a bit unfair given both players performances were not too similar (Fernandez was dominant while Ventura was streaky), what they brought to the table for their teams was a great hope for the future. Fernandez had a city on his back while Ventura was that one that made fans in Kansas City have great hope for baseball in a town that has difficulty maintaining consistency at the top over the years (last 4 seasons have been fine in KC, but we're seeing they are unable to keep their players given how MLB's system was working).
There was never any doubt Ventura was a hard-throwing pitcher as he could hit 99 MPH most of the time. There was no doubt that when Ventura was on his game, he was unhittable. He was really the future of the Royals as they would do anything to hold on to the guy. There was talk of trading him at the deadline this year, but Kansas City didn't feel the need to.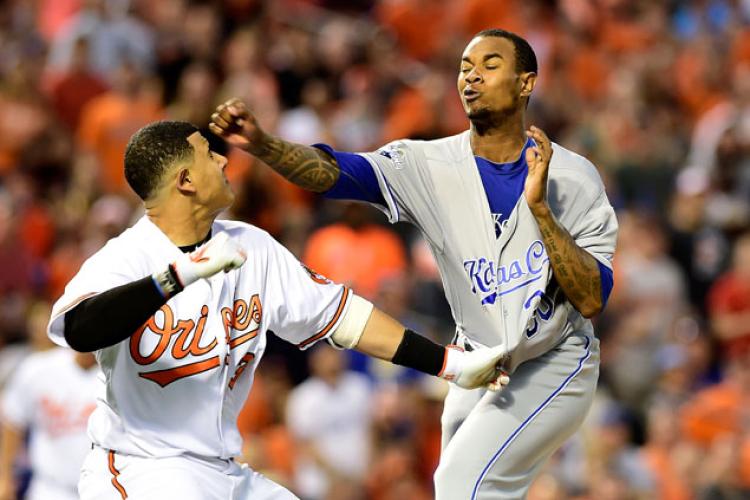 Ventura's issues with hitters among others made some believe he was a hot-head and one that came off as a jerk.
Unfortunately, what kept Ventura from blossoming into one of the game's elite pitchers was Ventura himself. Players, fans, and baseball personalities alike was the fact he had a bit of a major attitude. He threw at players (whether it was in retaliation), taunted them, and just had what felt like he was in meltdown modes. It rubbed people off the wrong way as he was involved in bench-clearing brawls with the Athletics, Orioles, and White Sox in his time. It could have factored to his dip in statistics in 2016 as he went 11-12 with a 4.45 ERA and a 1.44 WHIP, a far cry from a 14-10 with a 3.25 and a 1.29 WHIP in 2014. But it also seemed if he had one bad inning or an umpire blew a strike call, it would cause him to go into disarray and crash. So it also probably had been a bit of a maturity issue as well.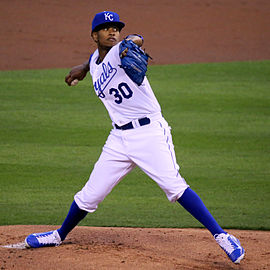 Ventura was just as big of a part of the Royals as anybody else on the team.
Unfortunately, Ventura could have been the next great Royal to go along with the likes of George Brett, Frank White, among others and he was just as much the face of the team as Eric Hosmer, Lorenzo Cain, and Salvador Perez. There was plenty of time in his career to get him on the right track again with his pitching. 25 is way too young of an age and I am hoping he does not go along the way of Taveras and Fernandez where there was intoxication in his system.

The Royals, who many wondered what kind of team they will field in 2016 with the loss of Wade Davis and rumored moves of the likes of Cain and even Hosmer at times, did will now have a huge pitching void to fill and maybe some of their energetic spunk. But this will definitely set the Royals back as they cannot replace a front-end rotation guy like Ventura.
Regardless of how you cut it up, whether or not you liked Ventura, you feel awful for what happened. You don't want to see a pitcher who could be one of the top pitchers in the Majors with a full career yet to start, have their lives cut short. It is a sad day for baseball for sure.
-Fan in the Obstructed Seat
---