Rays make a pair of puzzling moves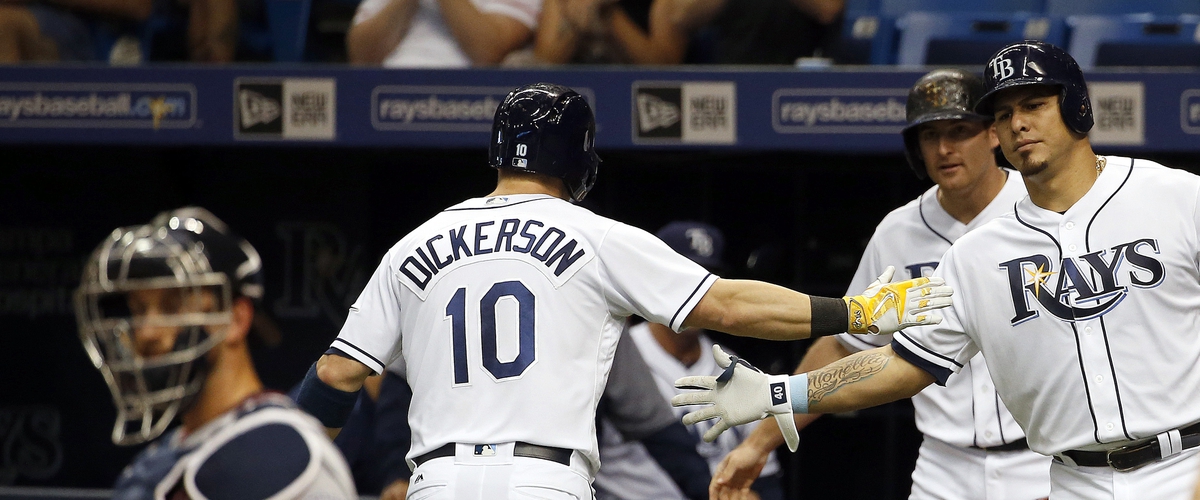 The Tampa Bay Rays spent their Saturday night making a few moves that have left their fanbase perplexed. It has even made former-Ray Evan Longoria chim in and say: "I am sad for Rays fans." on the recent moves Tampa Bay has made.
It started with the Rays acquiring CJ Cron from the Angels, for a player-to-be-named-later. That move is not bad, on the surface. Cron is a career .260-hitter, and while he lacks versatility, he gives the Rays flexibility. With Cron anchoring first base, that moves Brad Miller off that post. Miller can now play 2nd, 3rd, or even DH. If Cron struggles, Miller of course can move back to that spot as projected.
What derailed this from being a good-to-at worst a-meh move to a train wreck? The fact Tampa Bay designated Corey Dickerson for Assignment to make room for CJ Cron. Yes, you read that right. To make room on the roster for a .260-hitter, the Rays parted ways with an all-star from a year ago. Dickerson have been involved in trade rumors all offseason long, and the Rays hope this will speed up the process and make a team jump. DFA'ing Dickerson threw a wrench into Rays fans' excitement for the upcoming year.
An hour later, the Rays again slapped Tampa fans in the face. The Rays shipped off starter Jake Odorizzi to the Minnesota Twins, for minor-league shortstop prospect Jermaine Palacios. This move was expected. Everyone knew Odorizzi was on the move. The Rays have depth in the rotation to make up for it. The slap in the face comes, when it was announced that it is a one-for-one deal. The Rays return was light, and they could've gotten more at the trade deadline when teams become desperate.
After departing with Odorizzi, the Rays manager Kevin Cash announced the Rays will roll out a 4-man rotation until "mid-May." If everyone is healthy it is safe to assume the 4-man rotation will be Archer-Snell-Eovaldi-Faria.
For more Rays thoughts, news, game recaps, and more, follow @Raysingroofblog and @Rylan_Stiles on twitter, and stay tuned to the blog!
---