The Rays ship off Souza; Sign Gomez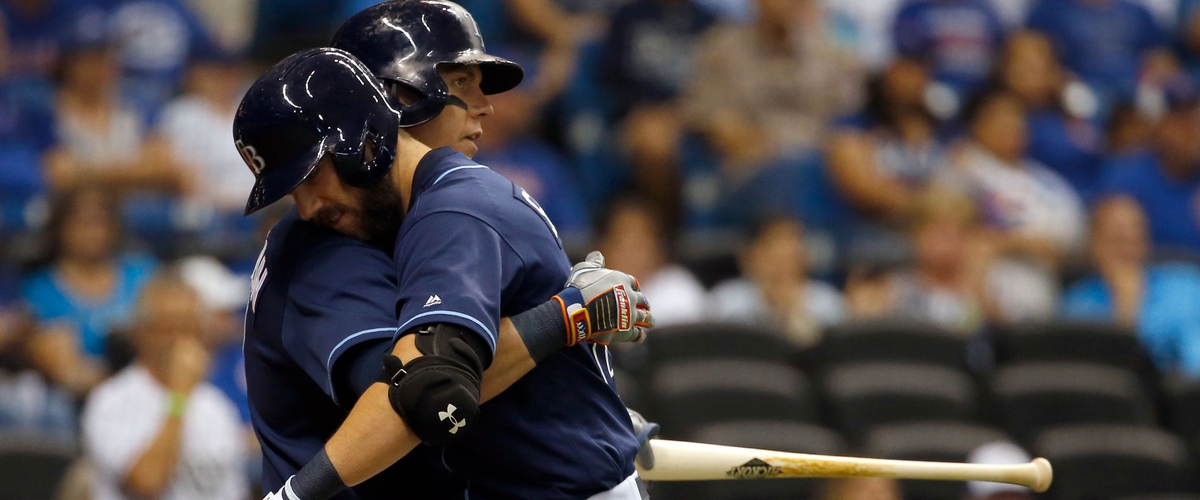 On Tuesday afternoon, the Rays made another move that raised the red flags of Rays fans. Tampa Bay shipped off Steve Souza to the Arizona Diamondbacks. A year ago, Souza hit .239 and was apart of the 30-homer club. He had a solid year in 2017, and was again projected to be a starter in 2018. That will not happen as the Rays departed with the corner outfielder in a three team trade.
The Trade:
Diamondbacks get: Steven Souza, and minor league pitcher, Taylor Widener from the Yankees.
Yankees get: Brandon Drury, a middle infielder from the Diamondbacks, that will likely pop right into the Bronx Bombers lineup.
Rays get: A highly touted middle infield prospect (Yes, another one) in Nick Solak who will fight for a spot in Tampa throughout Spring Training, adding to a crowded middle infield competition. The Rays also acquired pitcher Anthony Banda, and two players to be named later.
Tampa Bay fans have been flung onto a rollercoaster of emotions this offseason. From Pecota projections pegging the Rays for 84-wins and a Wild Card spot, to getting rid of Jake Odorizzi, Corey Dickerson, and Steven Souza in the past week.
Will the Rays still fight for a wild card spot? You will have to see in my Rays season preview coming shortly--As long as the Rays are not burned to the ground by then.
However, this trade is not as bad as it seemed on the surface. Once the emotion of "Here we go again" wore off of Rays fans, it became more clear.
Since the deal, The Rays have signed Carlos Gomez to a 1-year deal, doing exact what Tampa Bay GM Erik Neander said they would post-Souza trade saying their new focus is: "To add a little bit." Adding a 32-year-old corner outfielder does just that. Gomez, turned in a slash line of .255/.315/.419 a year ago, compared to Souza's .239/.351/.459 slash from 2017. The Rays traded Steven Souza for four players, while adding the older Steven Souza in Carlos Gomez.
The Rays Spring Training games get underway Friday, so even mores news, and content will be coming out. Follow @Raysingroofblog and @Rylan_Stiles on twitter, for more news, notes, opinions, and game updates about the Rays.
---