Rays discussing Archer/Odorizzi trades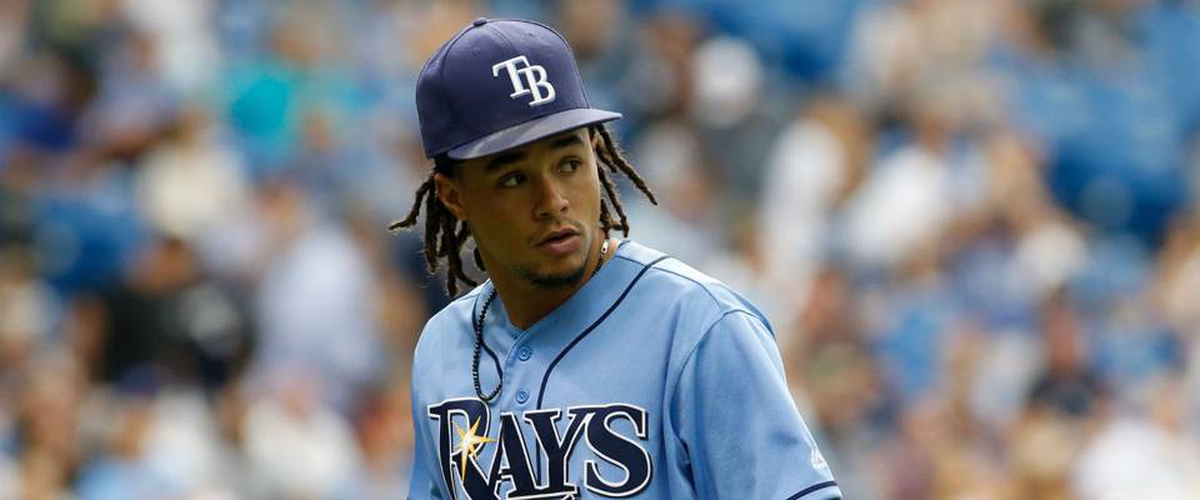 The Tampa Bay Rays have been in the middle of a ton of trade rumors this offseason, as they play host to a coveted hurler, in 29-year-old ace Chris Archer. The Rays have already shipped off one face of the franchise player when they sent Evan Longoria--Mr.Ray--to the Giants earlier this offseason.
Archer is inked to a 6-year deal worth 25.5-million per, with team options for the 2020-2021 seasons. He has tossed 967-innings to the tune of a 3.63-ERA in his career. The ace of the Rays staff has been vocal about wanting to be a Ray, but all ownership seems to be interested in is cutting cost. The Minnesota Twins have submitted an official offer to the Rays involving the ace. The Rays have a true shot at the wild card this season. Their pecota projections have the Rays as an 84-win team in 2018. If that number is right they will be right in the wild card race. In fact, Pecota has them as the second wild card team. Trading Chris Archer on February 13th makes no sense. Give this team a chance to compete, and see where they are at the deadline. Deadlines make deals, and teams become more desperate.
The Rays have also received interest in their number two starter, Jake Odorizzi. The 27-year-old veteran has turned in a 3.83-ERA over the course of his 4-year career. Tampa Bay is gaining interested from the Minnesota Twins, Baltimore Orioles, New York Yankees, Chicago Cubs, Milwaukee Brewers, and Los Angeles Angels about Odorizzi. Unlike Archer, this move would seem logical. As the demand for him is high, and it is easier to replace a number two starter, than a solidified ace. Odorizzi while valuable, can easily be replaced by the plethora of young arms in the Rays farm system, headlined by Brent Honeywell. The Rays have also let it be known they would like to package outfielders Corey Dickerson, and Denard Span with Odorizzi in a potential deal.
For more Rays news, notes, opinions, follow @Rylan_Stiles and @Raysroofblog on Twitter.
---