Can the Cavs find a way to get Carmelo Anthony and Paul George to Cleveland? It's a long road to making it happen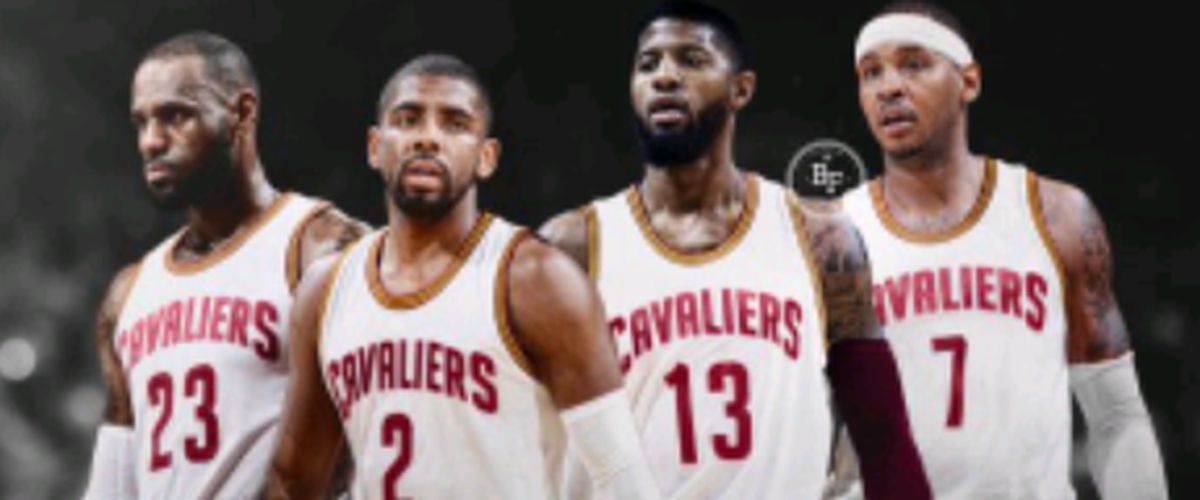 The Cleveland Cavaliers are in hot pursuit of Paul George and nothing will stop them...I think? They came close during the NBA draft but talks fell apart because of Kevin Love's huge contract, as the Nuggets would've landed the Cleveland forward, but now it's back to the drawing board.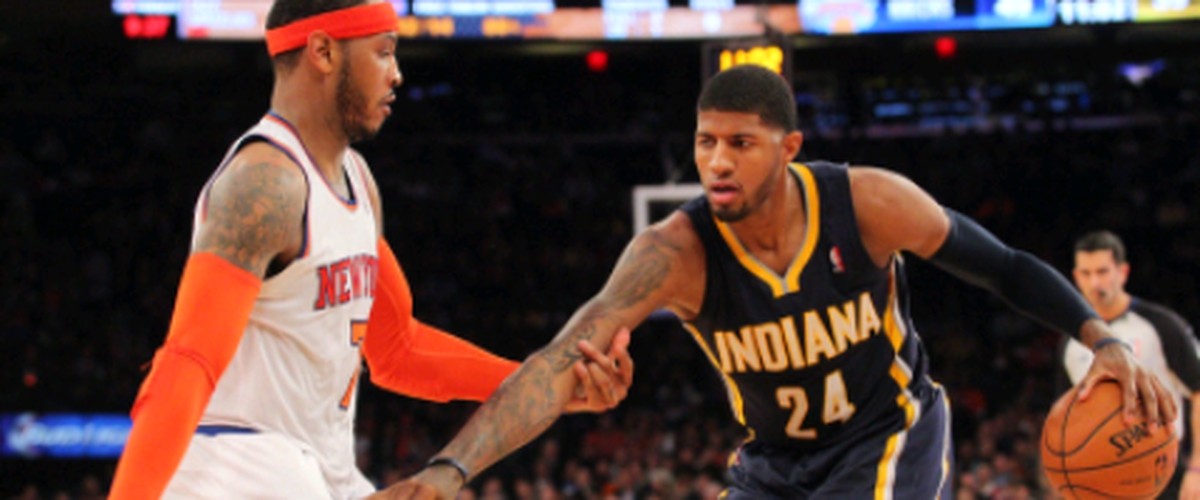 Carmelo Anthony is another hot commodity that the Cavs are after and if he pushes for a buyout, he is a sure to land in Cleveland to play with King James. Anthony stands to make more in a trade (roughly 15% more) than him having to choose a buyout. The cards are in Anthony's corner as Phil Jackson has already given his approval to let Carmelo "start over".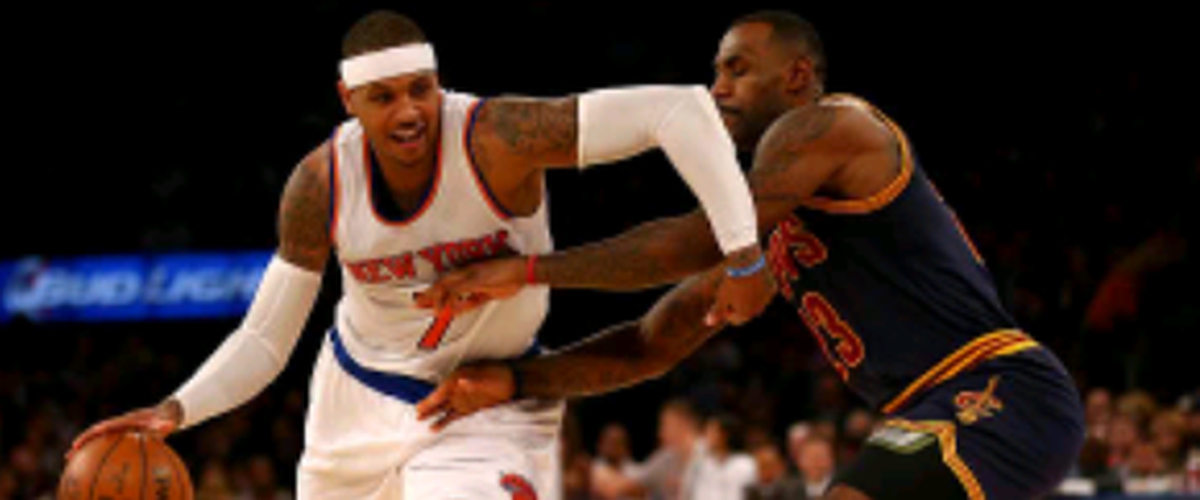 These moves were deemed necessary after the Cavs got manhandled in the Finals by the world champion Golden State Warriors and Cleveland is trying to find a quick fix. Anthony would give the Cavs the scoring punch in the frontcourt while George would accommodate LeBron with defensive help, something they lacked in the finals. George can also put the ball on floor and help create space for Bron and Melo.
There is a downside to all of this as there is to everything that's too good to be true, Melo would be a liability on defense and could cause the Cavs to depend more on LeBron which is opposite odd what the Cavs want to do. George may be a one-year rental as he has expressed interest in playing for the Lakers after next season, so the Cavs would have to be sure that they have a chance at re-signing him.
Before we get hyped up as fans, Cleveland has to first see if Melo waives his no-trade clause and the Pacers must get great compensation in return for the services of George, so we as fans will gave to wait until both players sign on the dotted line.
Follow me on:
Facebook: Smitty's Sports Machine
Twitter: @fatboislim_21
Instagram: an2won
---