Super Bowl LII Preview and Prediction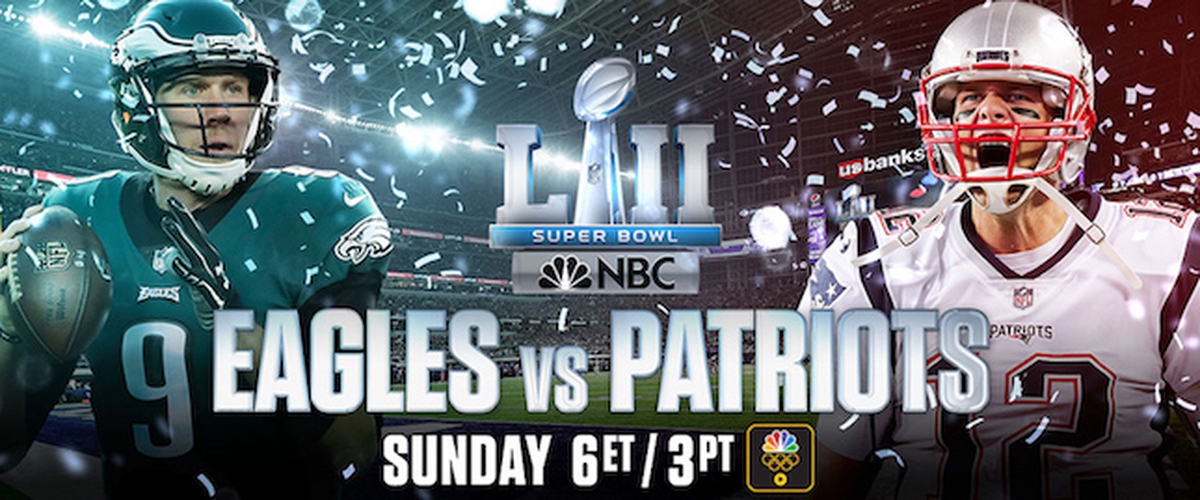 Article by Antwon "Smitty" Smith
It's the big game we have been waiting for and it's going to maybe be one of the better ones yet, as the Eagles try to take down the Patriots in Super Bowl LII. It's being called Destiny vs Dynasty as the Eagles look to bring home that elusive Lombardi trophy, while Tom Brady will try to secure his 6th championship ring in his 8th appearance.
Super Sunday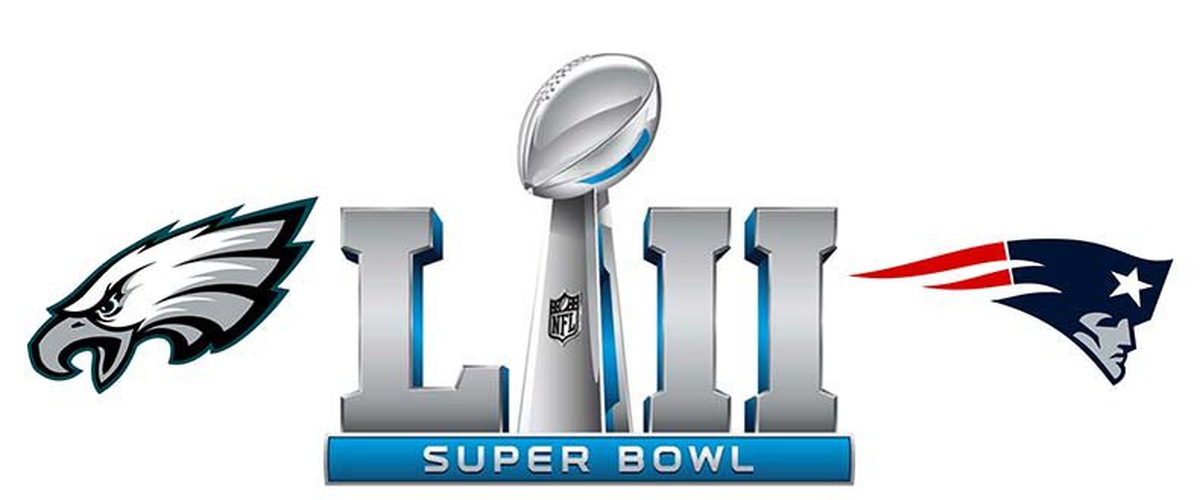 Philadelphia Eagles
Philadelphia has been the best team in the NFC all season and in the playoffs as well. Even though they lost their talented young QB, they have gelled together as a team to end up in Minnesota. They will have to win the game in the trenches, both offensively and defensively. Fletcher Cox is the best player on the field besides Brady and he has to open up gaps to help his fellow defensive linemen get pressure on Brady and clog up running lanes. Philly has aggressive linebackers that can run sideline to sideline, which should help the defense control the edges against a sneaky quick set of Patriots running backs. The Eagles secondary is the big question mark on defense and can they handle the short passes that New England loves to run.
Nick Foles has settled into his role as the starter since Wentz went down with a torn ACL, but he still proved he has what it takes. He has looked like the 2013 Pro Bowl QB Doug Pederson put his trust in and if he can keep this hot Eagles team on a steady pace then Super Sunday will be just that for them. LeGarrette Blount has to be the X-Factor for the Eagles against his former team in which he won a Super Bowl last season. Blount's running style can wear down the Pats defensive line and open up the play-action for Foles which he has been effective.
Key Matchup for Philadelphia vs Patriots: Eagles secondary vs Rob Gronkowski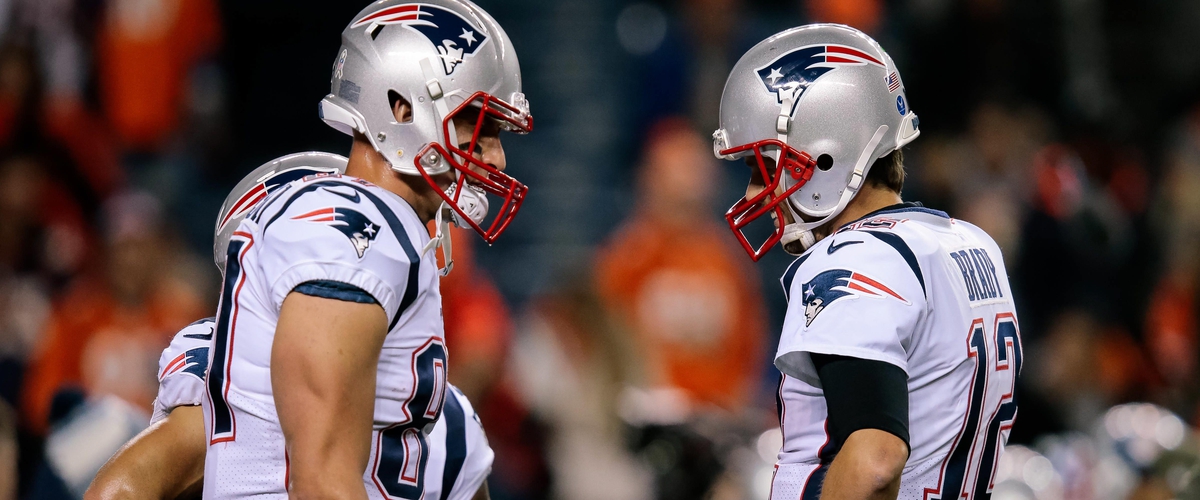 Rob Gronkowsi is coming off a concussion that caused him to miss most of the AFC Championship game, but he will be ready to go Sunday. He will cause problems down the seam, so look for Brady to look for him early and often. Gronkowski will probably be covered by Malcolm Jenkins and Mychel Kendricks, but this will make the Eagles vulnerable underneath.
New England Patriots
New England is the favorite in this game for a reason and it's like a home game to them because of the wealth of veterans in this game. The Patriots defense is a bend but don't break type scheme that is very good in the red zone (%48 pct, 8th in the NFL), but they will have to blitz Foles to cause turnovers and keep the Eagles off balance. James Harrison has to be the X-factor for the Patriots defense, because he's the only viable pass rusher on their front seven. They have been thin at LB with a lot of key injuries, even last year's hero Dont'a Hightower. Bill Belichick knows how to use what he has so look for the Pat D to be ready Sunday.
Tom Brady is the king of comeback but if he can get the Eagles on their heels early, then ring number six will heading back to Boston. Dion Lewis has been their secret weapon down the stretch both rushing and receiving , so look for the Pats to use it as a mismatch with the Philly Linebackers. The quick dump offs always turn to bigger plays down the field and if Brady's timing is clicking with his receivers then expect them to go score early and often.
Key Matchup for New England vs Eagles: Eagles Receivers vs Patriots Defensive Backs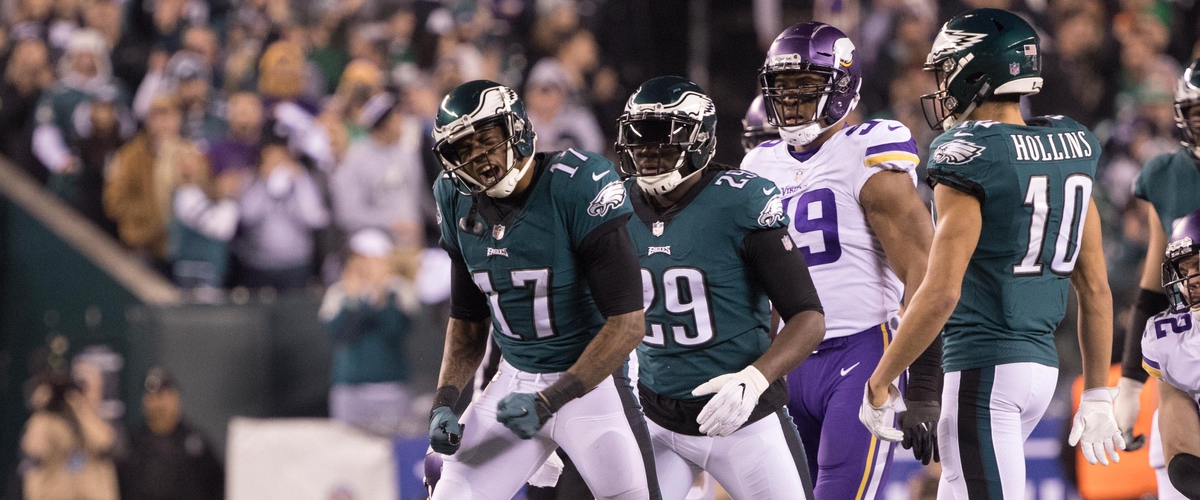 Nick Foles may be the key to this game, but his receivers may also be as big in this game. The Eagles have to two big receivers than can give DB's nightmares. Torrey Smith and Alshon Jeffry can out run and out jump most defenders which why Foles will have to get them the ball in chunks, whether it's underneath or over the top. Stephon Gilmore and Patrick Chung will have their hands full with Zach Ertz also, he's there biggest red zone threat.
Smitty's Prediction:
Eagles 24 Patriots 21
Here are my Smitty's Sports Machine Co-Host picks for Super Bowl LII
---