Jay Cutler says he wouldn't play Mitch Trubisky if team start bad.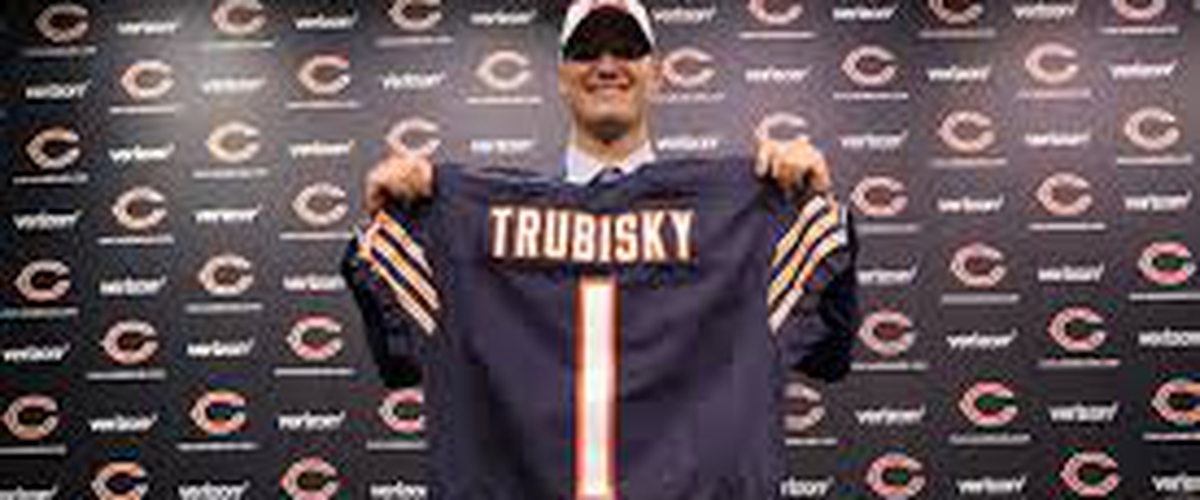 Despite the Mike Glennon signing, the Chicago Bears still drafted Mitch Trubisky by trading multiple picks to move up one spot, so that they could obtain him. After the draft, Pace discusses that Mike Glennon is still the starting quarterback, despite them selecting Trubiksy. Trubisky will be the future quarterback for the Chicago Bears, but no knows when his time will come.
After playing 8 seasons as the Chicago Bears quarterback, Jay Cutler officially retires from the NFL. He was released during early March when free agency began. Pace wanted to move on from Cutler and begin the era of quarterback Mike Glennon. He is arguably the best quarterback in Bears history. On Friday, May 5th, Cutler was invited to the Waddle and Silvy show on ESPN 100. During that interview, he discusses his life moving forward and the Bears situation that they are in right now. He plans to become a color commentator for FOX and could host many Chicago Bears games. He also discusses the Bears quarterback situation. "If it's going downhill, I don't really see any reason to play the kid, I'm sure there's going to be a lot of people calling for his name, because you draft him at No. 2 and draft him for a reason, and that's to play football and win games. But if you look at a lot of quarterbacks throughout this league, until you've got some people around you, some pieces around you, it's hard to win football games in this league as a quarterback. If it's going downhill, there's no way I'm playing him. For what? So he can go out there and take a beating and he can get off to a rough start as a quarterback?"
Cutler discusses that Mitch Trubisky shouldn't start for the Chicago Bears if the team doesn't execute well. Jared Goff was selected #1 overall by the St. Louis Rams. He came out of the University of California, Berkeley, where he came out of a spread offense, so he wasn't ready to play in the NFL yet. Goff had a rough rookie season, with 5 touchdowns and 7 interceptions plus a 66 passing rating. The Chicago Bears can't afford to let their future quarterback have a rough start in the NFL, especially with a ravenous fan-base, so Cutler does have a point about Trubisky playing time.