"The Stack" 1-3-20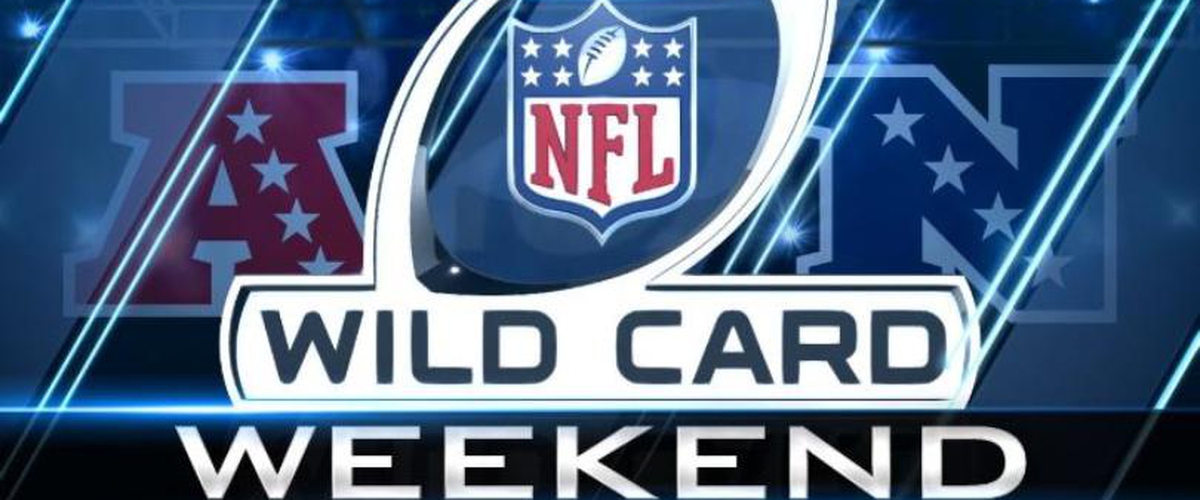 The NFL Playoffs start this weekend with the Wild Card round. Who will advance to the Divisional round? We're going to find out.
The Stack is back on this Wild Card weekend in the NFL and it is hard to believe that the playoffs are here. Seems like the season just started. We'll pick the four games plus a couple of bowl picks so let's get right to "the stack" for today, Friday, January 3rd:
Saturday's NFL Playoff Games (both AFC)
#5 Buffalo Bills @ #4 Houston Texans 4:35 PM ET ESPN & ABC
The Bills are a dangerous five seed. Their defense is great and Josh Allen is doing good things at the quarterback position. They are a more consistent team than the Texans. Having said that, I am going to ride with Deshaun Watson and the emotion that will come from having J.J. Watt come back. I think they do enough to get the win.
Prediction: Texans 24 Bills 17
#6 Tennessee Titans @ #3 New England Patriots 8:15 PM ET CBS
The Patriots haven't played on Wild Card weekend since 2010. They haven't won a Super Bowl in the Bill Belichick era when playing on Wild Card weekend. The Patriots do not look like themselves and the Titans are playing really good football since Ryan Tannehill took over at quarterback. I like how Derrick Henry runs and head coach Mike Vrabel was a former Patriots player so he won't be intimidated and his team won't be intimidated. Yet, while the Titans may be better, I can't pick against Belichick, Tom Brady and the Patriots to lose at home in the playoffs. I know it has happened before, but I am not picking them to lose this weekend….even though I want them to.
Prediction: Patriots 23 Titans 20
Sunday's NFL Playoff Games (both NFC)
#6 Minnesota Vikings @ #3 New Orleans Saints 1:05 PM ET FOX
How are the 13-3 Saints playing on Wild Card weekend? It doesn't make sense. They are probably the second best team in the NFC. They are certainly better than the Packers. The Vikings are the largest underdogs this weekend. Their season effectively ended two weeks ago when they laid an egg against the Packers on MNF. Now they have to play the red hot Saints. It's going to take another Minneapolis Miracle for them to win. I don't see it happening.
Prediction: Saints 30 Vikings 17
#5 Seattle Seahawks @ #4 Philadelphia Eagles 4:40 PM ET NBC
Birds of a feather flock together. In the case of the Seahawks and Eagles though, both teams are wounded. The Eagles are even more wounded than the Seahawks. How they have enough able bodies and how they had enough bodies to win the NFC East is beyond me. Then again, the NFC East stunk this year. The Seahawks already beat the Eagles in Philly once this year. I'm not betting against Russell Wilson and company that it won't happen again.
Prediction: Seahawks 24 Eagles 16
Friday's Bowl Game
Famous Idaho Potato Bowl (Boise, ID)
6-6 Ohio VS 7-5 Nevada 3:30 PM ET ESPN
A lot of people really seem to like Ohio in this one. Maybe Nevada isn't as good as their 7-5 record? We'll find out.
Predicted winner: Ohio
Confidence points: Low 30s
Saturday's Bowl Game
Lockheed Martin Armed Forces Bowl (Fort Worth, TX)
7-5 Southern Miss VS 6-6 Tulane 11:30 AM ET ESPN
Tulane is better than their 6-6 record shows. They had a tough last half of their schedule. Let's ride together with the Green Wave.
Predicted winner: Tulane
Confidence points: Low teens
Coming up Monday: NFL Wild Card reaction plus NFL head coaching news
---