"The Stack" 10-1-20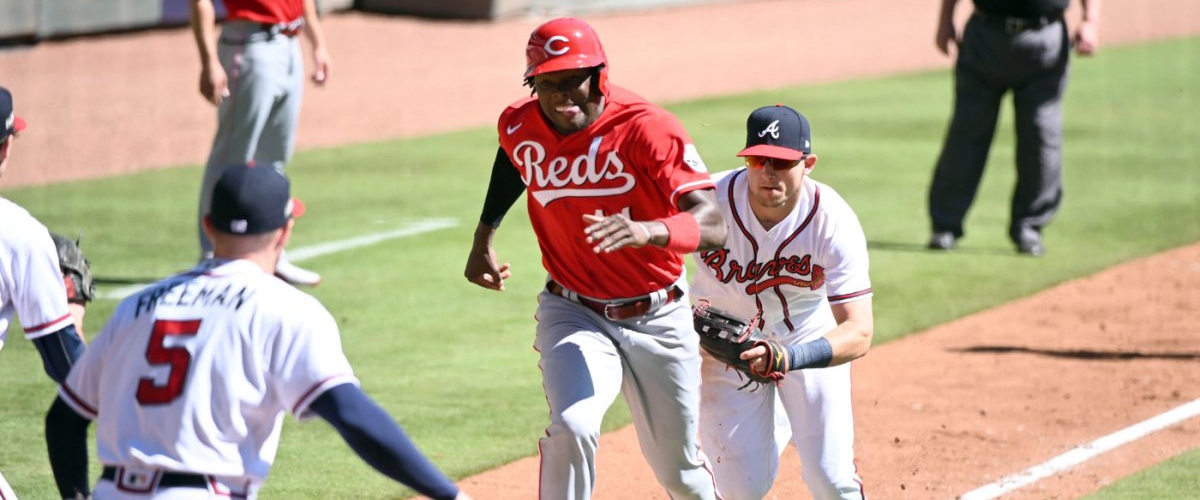 The Stack is back on this Thursday and the disappointment in Minnesota is palpable this morning. It was thick yesterday as well. We'll get to the Twins' demise in a little bit plus other baseball talk and football talk so let's get right to "the stack" for today, Thursday, October 1st:
Lakers trounce Heat in game one of NBA Finals
The Miami Heat have been kings of the comeback in the NBA Playoffs so far. In game one of the NBA Finals, that was not the case. The King, LeBron James was an assist shy of a triple double (25 points, 13 rebounds, 9 assists) and Anthony Davis added 34 points as the Los Angeles Lakers destroyed Miami 116-98 in game one of the NBA Finals. The Lakers took control in the second quarter, building up a 17 point halftime lead. Normally, the Heat battle back in the third quarter. That is their quarter. Not last night. The Lakers outscored them by 9 (28-19) and cruised to the victory. The Lakers mean business. It's just one game, but this has to be concerning to the Heat, their fans and anyone who doesn't want to see LeBron and the Lakers win it all. I think it's inevitable. The Lakers are just too good. Game 2 is Friday at 9 PM ET on ABC.
Wednesday Baseball Playoff reaction
How many times do you see a game where a team strikes out 21 times and somehow manages to win? That's what the Atlanta Braves did yesterday, beating the Cincinnati Reds 1-0 in 13 innings. The Reds twice had the bases loaded in extra innings and couldn't score a run. They themselves struck out 16 times, but this was a bad loss for the Reds who squandered a tremendous pitching performance by Trevor Bauer. Bauer struck out 12 in 7 2/3 innings while allowing only two hits. The Reds will be kicking themselves if they lose this series.
You want disappointment? How about the Minnesota Twins losing their home series against the Houston Astros? The Twins' bats fell asleep in the series and their bullpen wasn't as strong as they needed it to be. The Astros won 3-1, handing Minnesota their 18th consecutive postseason loss. Unbelievable. Unfathomable. Something needs to change for the Twins. I hope it's not the manager, but this embarrassing on multiple levels.
There should be jaws dropping that the Miami Marlins beat the Chicago Cubs 5-1. This Marlins team has defied all odds this season. Hope they can do it for at least one more game though they will have to do it without Starling Marte who broke his hand during the game. That is a tough break for them (literally and figuratively).
Elsewhere in the AL, the Oakland A's lived to fight another day, staving off elimination in their 5-3 win over the Chicago White Sox and the Tampa Bay Rays are moving on after they beat the Toronto Blue Jays 8-2. This Rays team is really, really good. They are going to play the New York Yankees in the next round. After a weather delay, it took nearly five hours to play the nine-inning affair, but the Yankees prevailed 10-9 thanks to a couple of runs in the top of the ninth. There were what, 19 walks in this game? Unheard of. But this Yankees team is good. Can their bats stay red hot against the Rays? We'll see next week.
Thanks to a four-run first inning, the St. Louis Cardinals were able to jump ahead quickly and hang on to beat the San Diego Padres 7-4. The Cardinals have great pitching and defense. The question was about the offense. Well it was good in game one. Come on Padres! Let's get it done here! The L.A. Dodgers could have scored more than the two runs they did in the first inning given that they had the bases loaded with one out, but came up only with two runs. The Brewers fought hard, but Milwaukee lost 4-2 to probably the best team in MLB. I imagine the Dodgers will close out the series tonight.
Here is the schedule for today's playoff games:
· Cincinnati Reds @ Atlanta Braves Noon ET ESPN
· Miami Marlins @ Chicago Cubs 2 PM ET ABC
· Chicago White Sox @ Oakland A's 3 PM ET ESPN
· St. Louis Cardinals @ San Diego Padres 6 PM ET ESPN
· Milwaukee Brewers @ Los Angeles Dodgers 10 PM ET ESPN
College football weekend forecast
Last week was such a good week of college football filled with incredible upsets and amazing performances. This week, I don't know if we're going to get that. There are only two matchups pitting top 25 teams against one another:
· #12 Texas A&M @ #2 Alabama 3:30 PM ET CBS
· #7 Auburn @ #4 Georgia 7:30 PM ET ESPN
Do we really think A&M, after struggling with Vanderbilt last week, is going to give Alabama much of a contest? I don't think so. College Gameday is going to be in Athens, Georgia for Auburn-Georgia. This should be a great game, but in order for Georgia to win, they need consistent quarterback play all game long. Poor QB play for a half will work when you're playing Arkansas. It won't work against Bo Nix and Auburn. I still expect Georgia to win.
Staying in the SEC, what will Mississippi State quarterback K.J. Costello do for an encore? He and the Bulldogs get Arkansas (7:30 PM ET SEC Network Alt). The Pirate, head coach Mike Leach, and Costello are going to tear the Razorbacks apart!
Only two games are postponed so far this week as of the writing of this blog which is great news
considering last week there were five:
· Rice @ Marshall
· Troy @ South Alabama
Do we see #1 Clemson losing at home to Virginia (8 PM ET ACC Network)? No. There are another of other games with ranked teams playing this week, but nothing really stands out. Maybe though, because we don't expect much to happen this week, we'll get even more chaos than last week. Who knows, but let's enjoy the college football weekend. Cheers!
0-3 Denver Broncos @ 0-3 New York Jets 8:20 PM ET NFL Network
What an absolutely awful game this is. I guess someone has to win though right? Oh wait, there was a tie last week between the Bengals and Eagles. Just what we need. Ten extra minutes of this garbage. If not now, when, right, Jets? If you're not going to beat Brett Rypien, you're not going to win this season.
Prediction: Jets 17 Broncos 13
Coming up Friday: Week 4 NFL previews & predictions
---