"The Stack" 10-2-20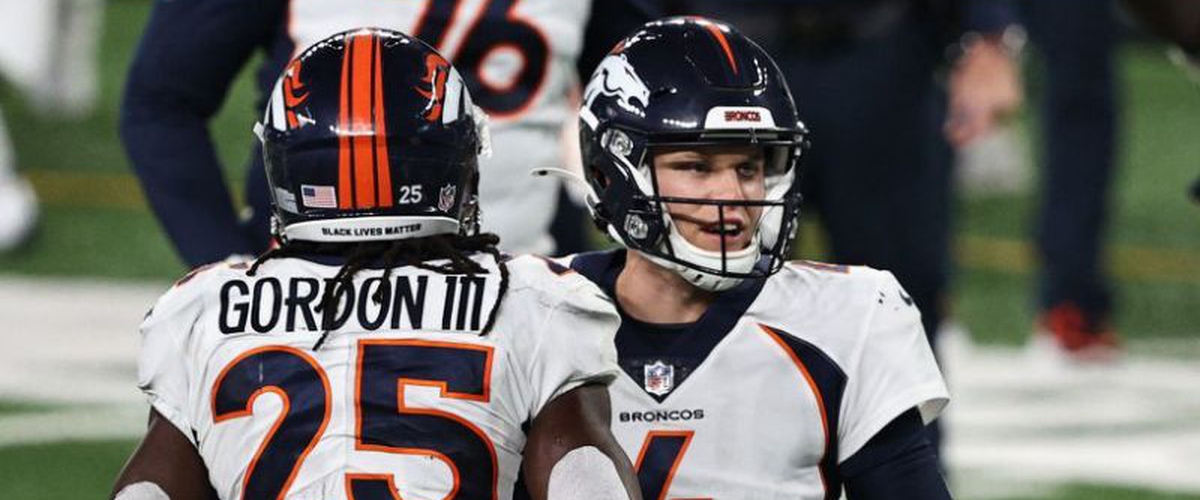 The Stack is back on this Football Friday and it was a better Thursday night game than I think most of us thought it would be. The Denver Broncos earned their first win of the season with a 37-28 win over the New York Jets. Jets had six personal fouls on defense and they had a sure pick doink off of their helmet and into the hands of rookie wide receiver Jerry Jeudy for a touchdown. I guess he really grabbed it off of the helmet more than grabbing it from the air after it hit the helmet.
Either way, that was a microcosm of the Jets season. Boy they are bad. I hope they don't get Trevor Lawrence. Unfortunately, one of the week 4 matchups will not happen. 3-0 Pittsburgh @ 3-0 Tennessee will not happen this week after additional positive COVID tests came up. They will reschedule the game later in the season likely week 7. Hopefully this is an anomaly. Either way, one of the better matchups of the week will not happen. What will happen in week 4? Let's find out with some previews & predictions in "the stack" for today, Friday, October 2nd:
2-1 Baltimore Ravens @ 1-2 Washington 1 PM ET CBS
Doesn't sound like Washington defensive end Chase Young is playing in this one. That means one less guy to chase after Lamar Jackson. The Ravens are going to want to put that MNF performance behind them quickly. I feel sorry for Washington because they don't stand a chance.
Prediction: Ravens 37 Washington 10
1-2 Los Angeles Chargers @ 2-1 Tampa Bay Buccaneers 1 PM ET CBS
The Buccaneers defense is really starting to play well. Tom Brady and the offense are still figuring things out, but they are good as well. That Bucs defense can be really scary though. Facing a rookie quarterback in Justin Herbert, I don't see the Chargers coming away with a victory.
Prediction: Bucs 27 Chargers 10
3-0 Seattle Seahawks @ 1-2 Miami Dolphins 1 PM ET FOX
You cannot play a game between two teams with as much distance between the two cities as Seattle and Miami #FUNFACT. You also can't play quarterback as good as Russell Wilson has played this season for the Seahawks. 14 passing touchdowns so far and I don't think the Dolphins defense will be able to slow him down. They'll keep it close for a while, but the Seahawks are just too good.
Prediction: Seahawks 34 Dolphins 24
0-3 Minnesota Vikings @ 0-3 Houston Texans 1 PM ET FOX
Scary situation for the Vikings this week having to shut down their facilities for a couple of days after all of those positive COVID tests that the Titans had. One of these teams has to get their first win of the season unless they want to pull a Bengals-Eagles from last week. Deshaun Watson and the Texans arguably have had the toughest first three games of the season with the teams a combine 8-1. Against the Vikings terrible defense that is still trying to figure things out, Watson has a big game and the Texans earn their first win of the year.
Prediction: Texans 31 Vikings 23
1-2 New Orleans Saints @ 1-2 Detroit Lions 1 PM ET FOX
The Saints have been one of the bigger disappointments of the year so far. Emmanuel Sanders hasn't made the impact that I thought he would, but he did catch his first touchdown of year last week. Maybe that is a sign of things to come. The Saints may get Michael Thomas back this week as well which would be a big boost. I don't see the Lions stopping Alvin Kamara and the Saints will even their record up.
Prediction: Saints 33 Lions 20
2-1 Cleveland Browns @ 1-2 Dallas Cowboys 1 PM ET FOX
The Browns are above .500 for the first time in 90 weeks. I don't think it's going to last long. The Cowboys offense is really good and while the Cowboys are still trying to find themselves collectively as a team, they just have too much talent. The Browns better try and do some ball control by running it as much as they can. I don't think it will be enough.
Prediction: Cowboys 31 Browns 20
1-2 Jacksonville Jaguars @ 0-2-1 Cincinnati Bengals 1 PM ET CBS
Gardner Minshew II against Joe Burrow. Actually sounds like a pretty appealing quarterback matchup. Both teams have actually played pretty well this season. They've been in every game they played in thus far except for maybe the Jaguars game last week against Miami. This is kind of a toss up, but I'm going to go with the home team and the better offense though with rookie running back James Robinson, anything is possible for the Jaguars. Sneaky good game this week.
Prediction: Bengals 27 Jaguars 24
2-1 Indianapolis Colts @ 3-0 Chicago Bears 1 PM ET CBS
Bears defensive coordinator Chuck Pagano gets a chance against his former team. I'm not sure what to really expect from the Colts with Philip Rivers. They have a lot of injuries. We'll see what sort of boost the Bears get with Nick Foles under center. I don't think the Bears are all that great, but I think they will find a way to stay undefeated.
Prediction: Bears 23 Colts 17
2-1 Arizona Cardinals @ 1-2 Carolina Panthers 1 PM ET FOX
Both of these teams had surprising results last week. The Panthers beat the Chargers without Christian McCaffrey and the Cardinals lost to the Lions at home. The Lions! I think Kyler Murray and company can bounce back against a young Panthers defense. I expect big days from them and despite the early kickoff, they will prevail victorious.
Prediction: Cardinals 34 Panthers 20
0-3 New York Giants @ 2-1 Los Angeles Rams 4:05 PM ET FOX
The Giants are terrible. They don't have much offense with Saquon Barkley done for the year. Who knows if wide receiver Sterling Shepherd will be able to play. If he doesn't, oh boy. Even if he does, the Giants are in for a long day, because the Rams have someone named Aaron Donald. Oh boy!
Prediction: Rams 30 Giants 6
3-0 Buffalo Bills @ 2-1 Las Vegas Raiders 4:25 PM ET CBS
Quite a game the Bills had last week against the Rams. I'm guessing if they build up a big lead against the Raiders they are not going to let their foot off the gas this week. The Raiders are a little banged up at the wide receiver position. Their defense has to figure out a way to slow down Josh Allen. I don't know if they can or will. Bills Mafia rejoice! The Bills will win.
Prediction: Bills 31 Raiders 23
3-0 Kansas City Chiefs @ 2-1 New England Patriots 4:25 PM ET CBS
What a win for the Chiefs on Monday night against the Ravens. Now they have to deal with Bill Belichick and Cam Newton. Is there going to be a letdown? Possibly. But I don't think anyone can stop hall-of-famer Patrick Mahomes and the Chiefs offense right now. You can slow it down, but you can't stop it. And that Chiefs defense has been playing great as well. The Chiefs will stay undefeated.
Prediction: Chiefs 34 Patriots 24
0-2-1 Philadelphia Eagles @ 2-1 San Francisco 49ers 8:20 PM ET NBC
Yuck! What a terrible game this is going to be. The Eagles have a lot of wounded birds on offense. Carson Wentz has struggled. Even with all of the injuries the 49ers have had, they will still get past the Eagles with relative ease. Their defense should have a big day. This is still a bad game though.
Prediction: 49ers 27 Eagles 9
Coming up Monday: Week 4 NFL recap & reaction plus MNF preview and prediction
---