"The Stack" 10-8-20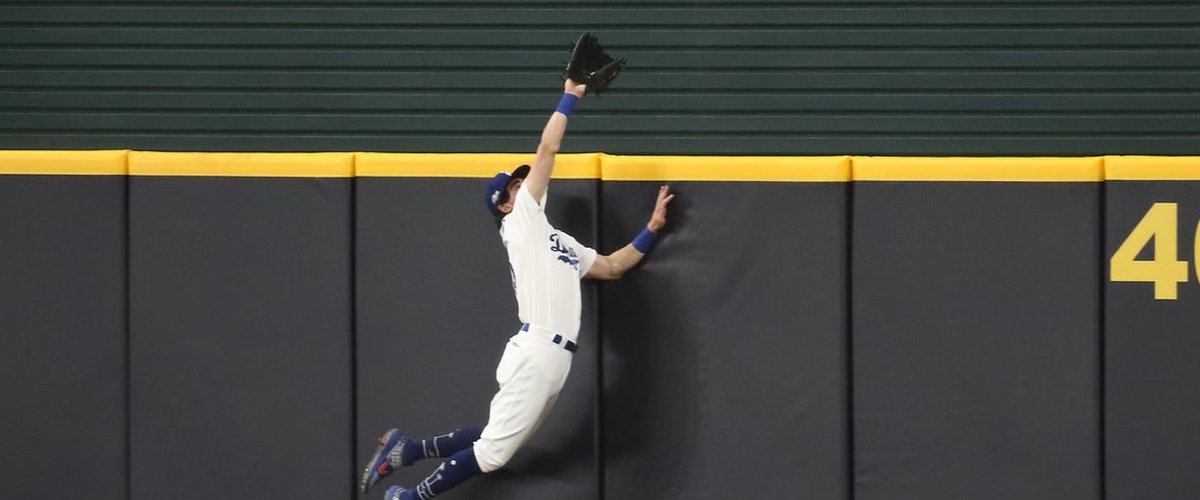 The Stack is back on this Thursday and we have a few different things to talk about today. The baseball playoffs are going on and there is plenty of football to look forward to this weekend even though we don't know if that will include the Tennessee Titans, New England Patriots or Patrick Mahomes. COVID-19 is rearing its ugly head because some players appear to not be taking it very seriously. We'll have to wait and see what transpires. Let's get right to it and see what's in "the stack" for today, Thursday, October 8th:
MLB Postseason update
No team has been eliminated yet in the Divisional round of the MLB Playoffs. The Oakland A's staved off elimination by coming back from being down 7-4 and beat the Houston Astros 9-7. They had five home runs in the game. Five! The Astros lost for the first time in the postseason, but still lead the series 2-1. The A's need a lot of help to win this series. We'll see if they can do it. The New York Yankees are also on the brink of elimination after the Tampa Bay Rays beat them 8-4 in game three. The Rays lead the series 2-1. There is no one playing better baseball right now than Randy Arozarena. He went 3-for-4 in this game and has twelve hits this postseason. Get to know him, America. He's fun to watch.
The Miami Marlins are on the verge of losing their first playoff series in franchise history after losing game two to the Atlanta Braves 2-0. They are down in the series 2-0. The Braves are simply just a better team. They will close it out today. And the Los Angeles Dodgers can send the San Diego Padres home. Fernando Tatis Jr., can you please get a hit? The Dodgers have taken care of him in this series thus far thanks in large part to Cody Bellinger robbing Tatis Jr. of a homerun in last night's game. That home run would have given the Padres the lead. Such as it is, the Padres lost 6-5. The Padres need their other players to step up. Right now, they just don't have the pitching to compete with the Dodgers. Next year. Next year they will.
We'll see what else happens today and throughout the divisional round of the baseball playoffs. Hopefully they continue to be good.
College Football weekend forecast
Last week, we saw a few upsets we didn't think would happen. Tulsa beating #11 UCF on the road? No way, but it happened. Iowa State handing Oklahoma a second straight loss? #9 Texas falling at home? Yup, it all happened. That's the beauty of college football and it's something we probably will continue to see in 2020 especially with more conferences starting up later this month and next month. We are fortunate to have four games pitting ranked teams against one another this week:
· #19 Virginia Tech @ #8 North Carolina Noon ET ABC
· #4 Florida @ @#21 Texas A&M Noon ET ESPN
· #14 Tennessee @ #3 Georgia 3:30 PM ET CBS
· #7 Miami (FL) @ #1 Clemson 7:30 PM ET ABC
Many people are upset that College Gameday is going to be at a game featuring the Hurricanes, but this one is pretty understandable. Hey are a top ten team and they are playing the number one team in the country. This is a measuring stick game. The Hurricanes are for real if the beat Clemson. The forecast though, unlike the hurricane that's coming for Louisiana, is not calling for Miami to rain down with enough points to pull off an upset. I think Georgia should be on upset alert after their big win against Auburn last week. Now they have to worry about Tennessee. They should still win, but it's not a given. And Florida should beat A&M, but the game is on the road so again, anything is possible.
The Red River Rivalry is still happening at the Cotton Bowl, but with Oklahoma having lost two in a row and with Texas losing to TCU last week and barely escaping Lubbock with a win the week before that, there is not the same amount of zest and excitement for this game. Check it out though at noon ET on FOX. The Longhorns are ranked #22 by the way.
The other intriguing games, at least to me this week all take place in the SEC. Can Arkansas pull off a second straight upset win on the road when they go to #13 Auburn (4 PM ET SEC Network)? An isolated chance of that happening, but it may as well just be zero percent. Lane Kiffin faces off against Nick Saban as Ole Miss hosts #2 Alabama (6 PM ET ESPN). Scattered glares from across the field to one another on the sidelines is likely. And what is the Pirate going to do after losing to Arkansas last week when Mississippi State visits Kentucky (7:30 PM ET SEC Network)? I'm thinking Kentucky wins and all that excitement regarding the air raid attack falls off our radar.
It should be another good week of college football and no doubt there will be some upsets. Enjoy it everyone!
3-1 Tampa Bay Buccaneers @ 3-1 Chicago Bears 8:20 PM ET FOX & NFL Network
FOX gets a good one to start their Thursday Night Football lineup. Tom Brady and the Bucs travel to take on Nick Foles and the Chicago Bears. Brady versus Foles, a rematch of the Super Bowl from a few years ago. Foles and the Philadelphia Eagles won that one. Brady is going to get the best of Foles this time around. Even though he won't have Chris Godwin he should have Mike Evans and the Bucs should find a way to get a road win on a short week. Plus the Bears just aren't that good.
Prediction: Bucs 27 Bears 17
Coming up Friday: Week 5 NFL previews and predictions
---