"The Stack" 10-6-20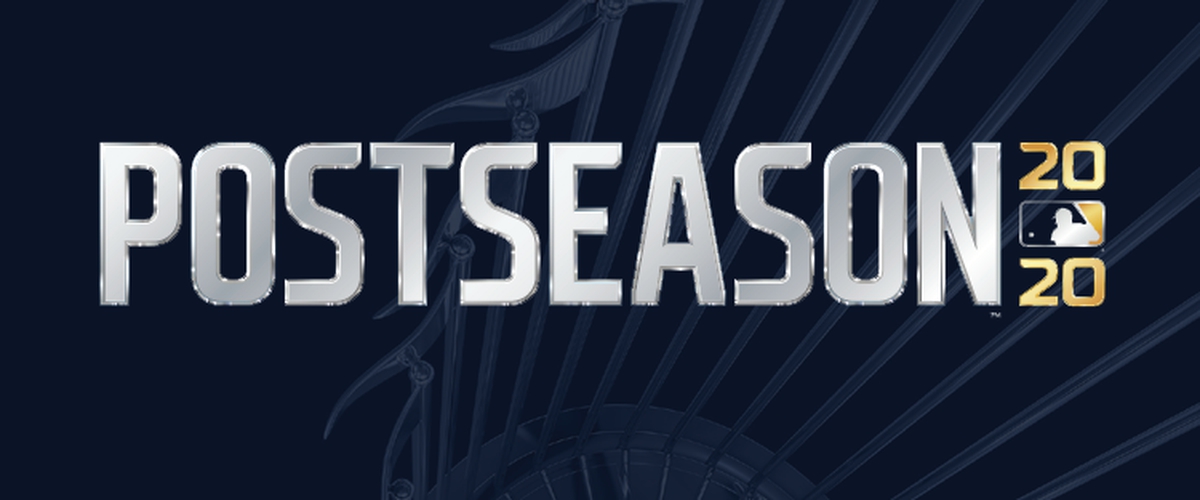 The Stack is back on this Tuesday and wasn't that fun last night being able to watch two NFL games last night? I wouldn't mind that happening again later this season. The NFL isn't the only sport we are talking about today. Let's get to it all in "the stack" for today, Tuesday, October 6th:
Chiefs make history in win over the Patriots
We saw a 6-3 game at the half and the longest game of the NFL season without a touchdown. Very odd that it was a game featuring hall-of-famer Patrick Mahomes and the Kansas City Chiefs, but that is what happened. The New England Patriots tried to do their best and keep the Chiefs offense off of the field, especially in the second quarter. With the Patriots driving late in the half, Brian Hoyer took an ill-advised sack and didn't have a timeout to stop the clock. Instead of having a chance to tie the game 6-6 at the half, they left points off of the board. Hoyer got sacked and lost another fumble in the third quarter and ended up being replaced by Jarrett Stidham. The Patriots defense did all they could, but they couldn't keep Mahomes out of the endzone the whole game. He ended up throwing two touchdowns and the Chiefs took down the Patriots 26-10. With the win, the Chiefs improved to 4-0 for the fourth consecutive season. That is an NFL record. No other team has done that in four consecutive seasons. That's pretty amazing. Looking at the schedule, it's hard to find a loss for the Chiefs. Inevitably it will happen, but it's going to take a lot for that to happen.
Packers take care of Falcons with ease on MNF
No Davante Adams? No problem. No Allen Lazard? Still no problem. Aaron Rodgers and the Green Bay Packers had no problems beating the Atlanta Falcons Monday night behind a steady attack by running back Jamaal Williams and Aaron Jones and getting not one, not two, but three touchdowns from tight end Robert Tonyan (fantasy owners scramble to add him) 30-16. The Falcons had one drive in the first half that was 20 plays long after they had a goal line stand, but came away with only a field goal. Wide receiver Julio Jones left the game after re-aggravating his hamstring injury and the Falcons secondary, already decimated by injuries, got hit with more. This is a beat up Falcons team and they are going nowhere fast. The Packers meanwhile continue to cruise along under the steady hand and leadership of Rodgers.
2020 MLB Playoff preview
The divisional series in baseball's postseason (ALDS and NLDS) are here. They have already started so let's preview the series
ALDS
#5 New York Yankees VS #1 Tampa Bay Rays (San Diego, CA) (Yankees lead series 1-0) Game #2 8:10 PM ET TBS
The Rays really gave the Yankees all they could handle during the shortened regular season, but the Yankees were really injured. They're healthy right now and they are dangerous. The Rays have great pitching, but that didn't do them much good against the Yankees in game one. I think the Rays can win this series, but the Yankees are just playing too good right now.
Predicted series winner: New York Yankees
#6 Houston Astros VS #2 Oakland A's (Los Angeles, CA) (Astros lead series 1-0) Game #2 4:37 PM ET TBS
What is it about the Astros in the playoffs? It's like they put their regular season struggles aside and just get to it. They are still the most hated team in America and no one outside of the Astros fan base wants to see them win (at least I think that is the case). They got to the A's in game one, but I like the A's pitching over the course of the series. Give me the A's to take out the hated Astros.
Predicted series winner: A's
If it is an A's-Yankees ALCS, give me the Yankees to advance to the World Series. They are just too good and playing their best ball of the season when they need to. Tough to pick against them.
NLDS
#6 Miami Marlins VS #2 Atlanta Braves 2:08 PM ET FS1 (Houston, TX)
The Marlins are the best story in baseball. Don Mattingly is going to win NL Manager of the year. They have not lost a playoff series in their franchise history. That ends here unfortunately. The Braves are just too talented and they did put up a 29 spot on the Marlins in a game back in September. I want the Marlins to prove me wrong, but they are just overmatched by this dynamic Braves team. Prove me wrong, Marlins!
Predicted series winner: Braves
#4 San Diego Padres VS #1 Los Angeles Dodgers 9:38 PM ET FS1 (Arlington, TX)
This is the most interesting of the four series by far. The Padres are such a fun team to watch led by Fernando Tatis Jr. They were able to beat the Dodgers a few times during the regular season, but are they good enough to beat the Dodgers for a series? I don't think so. They just don't have the pitching. If Mike Clevenger were healthy, I'd maybe feel a little differently, but the Dodgers are the most complete team in baseball and they will emerge victorious.
Predicted series winner: Dodgers
If it's a Braves-Dodgers NLCS, you need not guess who I am going with. The Dodgers are the best team in baseball and they will prove that in getting to the World Series.
World Series prediction
If it's a Yankees-Dodgers World Series, we are in for a treat. These teams are so good. I believe the series would be a virtual toss-up, but the Dodgers may have the edge. They have been so close to winning the World Series the last few years. I think this is the year they finally break through, but we have a long way to go before then. Enjoy the playoffs everyone. October baseball is great!
College football weekend recap
So we headed into this last weekend of college football and it didn't look like we were going to get a ton of chaos. There were chances that several ranked teams could lose on the road (we knew that #13 Texas A&M was going to lose to #2 Alabama and they did 52-24), but for the most part it was going to be really quiet. As the great Lee Corso says, "Not so fast my friend."
Early in the day, #9 Texas inexplicably lost to TCU 33-31. Texas flirted with disaster a week ago, having to come back to beat Texas Tech 63-56 in OT. Not this time around. TCU prevailed and picked up a big win a week after the Horned Frogs lost to Iowa State. Speaking of the Cyclones, they gave #18 Oklahoma all they could handle and came back to beat the Sooners 37-30. Oklahoma is now unranked. The Big 12 is not going to make the College Football Playoff this year. Chaos reigns supreme in their conference.
Several ranked home teams lost to unranked teams with the biggest surprise being the air-raid attack of K.J. Costello, Mike Leach and #16 Mississippi State losing to Arkansas 21-14. Maybe the Bulldogs were reading too many of their press clippings. Either way it is an embarrassing loss for Mississippi State. Arkansas hadn't won an SEC game in the last 20 contests prior to Saturday night's win. Good for them. Terrible loss for Mississippi State. Elsewhere, North Carolina State took down #24 Pittsburgh 30-29 thanks to a late touchdown with 23 seconds left. Good response by the Wolfpack after getting trounced by Virginia Tech the week before. And #11 UCF inexplicably gave up an 18 points lead and lost 34-26 to Tulsa in Orlando. That's a horrible loss and ends any chance that UCF has of making the College Football Playoff.
Georgia sure was impressive weren't they? The #4 ranked Bulldogs totally embarrassed #7 Auburn 27-6. A very strong performance by Georgia. Between them and Florida and maybe even Tennessee, that SEC East is going to be a lot of fun to watch this year. Hopefully we get another good week of college football ahead of us.
Coming up Thursday: MLB Postseason update plus TNF preview & prediction and more.
---