"The Stack" 10-17-19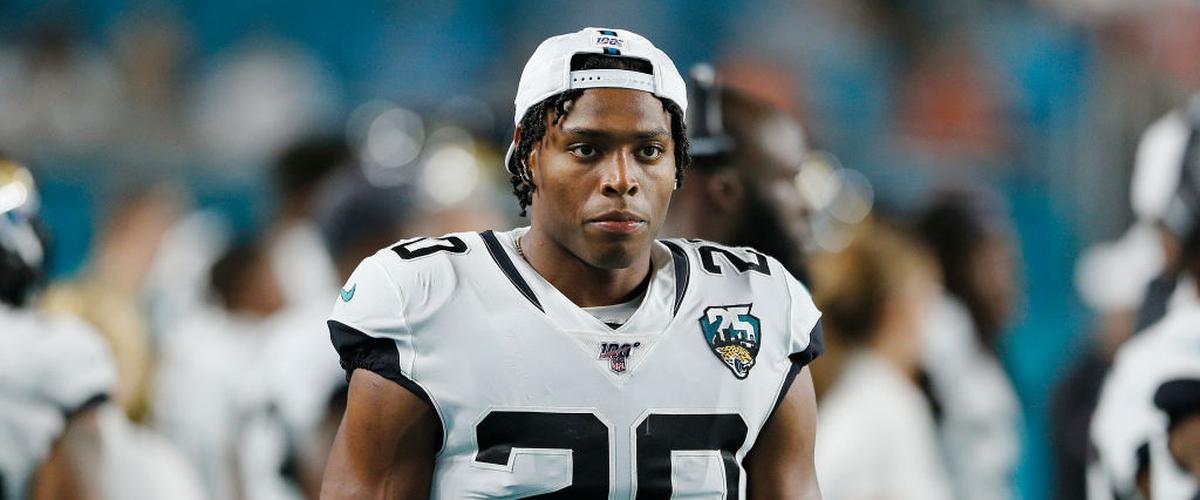 Jalen Ramsey got his wish. The cornerback was traded from the Jacksonville Jaguars to the L.A. Rams for two first round picks and a fourth round pick. That's a good haul for a premier cornerback.
The Stack is back on this Thursday and our normal topics are on the spread today: TNF and college football. We'll also update you on the baseball playoffs (not like you need it, you know what is going on) and maybe we'll talk about the Jalen Ramsey trade from Jacksonville to the L.A. Rams. Let's find out and get right to "the stack" for today, Thursday, October 17th:
MLB Playoffs update
For the first time since 1933, the World Series will be played in our nation's capital. The Washington Nationals completed their sweep of the St. Louis Cardinals, winning game four 7-4. I don't know that they can win the World Series regardless of who comes out of the AL, the Houston Astros or the New York Yankees, but with their starting pitching rotation that includes the likes of Max Scherzer, Stephen Strasburg and Patrick Corbin, the Nationals have a chance. Pitching wins out a lot of the time. Plus the Nationals feel like they have a little bit of magic about them. Maybe it's Baby Shark.
In the AL, the Houston Astros lead the ALCS with the New York Yankees 2-1 following another dominant start by Gerrit Cole. Cole didn't allow a run and struck out seven as the Astros won 4-1. With the rainout yesterday, the two teams now have to play four games in four days. Advantage Astros with their starting rotation. The Yankees bullpen is better, but if they need to rely on them for four straight days, it will be taxing out them. I think the Astros will win this series. It will go down to the wire though.
College Football weekend forecast
This week of football does not appear to be a great one. Next week, now that's the good week. Sure there are three matchups pitting ranked teams against one another, but overall it's just kind of a blah week. Do we expect #2 LSU to trip up after their big win against Florida last week and with #11 Auburn coming to town next week when they take on Mississippi State (3:30 PM ET CBS)? No. It's not going to happen. Same thing with teams like #3 Clemson (@ Louisville, noon ET ABC) or #6 Wisconsin (@ Illinois, noon ET BTN). It's not happening. I suppose #11 Auburn could be looking ahead to their trip to Death Valley next week against #2 LSU and lose to an incredibly bad Arkansas team (Noon ET, SEC Network), but it won't happen. The winds of upsets galore will have to wait another day. It's a low pressure kind of day.
The three games featuring ranked teams playing each other should be really good. #12 Oregon, the Pac-12's really last hope at the College Football Playoff travels to Washington to take on the Huskies (3:30 PM ET ABC). Oregon is doing great things on both sides of the football, but Washington's defense is slightly better I believe. I hope Oregon doesn't lose, but I'm thinking Washington edges them in this one. It should be a great game. How is #17 Arizona State @ #13 Utah just on the Pac-12 Network (6 PM ET). Arizona State plays a lot of close games, but I don't think they will win a close one in Utah. Utah is just too good at home.
The main course though on this Saturday will be where College Gameday is, Happy Valley, Pennsylvania, where #16 Michigan visits #7 Penn State (7:30 PM ET ABC). I can only presume that there will be a whiteout in effect for the game. Michigan's defense is great, but their offense sucks. Penn State's defense is very good and the whole team will be extra juiced by the electricity in that stadium. Penn State delivers the death blow to Michigan's playoff hopes.
#20 Minnesota losing to Rutgers at Rutgers (3:30 PM ET, BTN)? Not happening. #22 Missouri losing to Vanderbilt in Nashville (4 PM ET SEC Network). Not likely. #18 Baylor, currently undefeated at 6-0, going to Stillwater to take on Oklahoma State (4 PM ET FOX)? Quite possibly.
#10 Georgia and #15 Texas will both rebound after their losses last week against Kentucky (6 PM ET ESPN) and Kansas (7 PM ET Longhorn Network). I suppose anything is possible on a college football Saturday, just ask Georgia who lost at home to South Carolina 20-17 in double overtime last week. This is why we love college football. Enjoy the week everyone.
Jalen Ramsey traded to the Rams
For weeks, Jalen Ramsey has said he wanted to be traded from the Jacksonville Jaguars and for weeks the Jaguars have said they will not trade him. Eventually, after another week with an imaginary back injury, the Jaguars gave in and traded Ramsey to the Los Angeles Rams. The haul they got back was impressive. The Rams sent a 2020 first round pick, a 2021 first round pick and a 2021 fourth round pick for arguably the best cornerback in the NFL. That's a lot to give up for a team that right now doesn't seem to be just one piece away. He will help the Rams defense though. Their defense is not good at the moment, especially in the secondary. Plus, the Rams had to place cornerback Aqib Talib on IR with a rib injury and they dealt cornerback Marcus Peters to the Baltimore Ravens for a linebacker and a 2020 fifth round pick. A deal needed to be done.
For the Jaguars, as much as they wanted Ramsey to stay a Jaguar, especially owner Shad Khan, if he wasn't willing to do his part, they had get as much as they could for him and they quite a good haul. Two first round picks and a fourth. They can really improve other areas of their team with that pick. They have a quarterback. They have a running back. Defensive line and linebackers are pretty good. Some more wide receivers to go with DJ Chark Doo doo doo doo doo doo doo and some more help in the secondary and they will be just fine. This team can still compete.
4-2 Kansas City Chiefs @ 2-4 Denver Broncos 8:20 PM ET FOX & NFL Network
This is suddenly a very interesting game given that the Chiefs have lost two in a row and the Broncos have won two in a row. Hall-of-famer Patrick Mahomes isn't right, right now. His ankle just isn't in great shape right now and he is going against a Broncos defense that has 12 sacks in their last three games. Plus no Eric Fisher on the offensive line or wide receiver Sammy Watkins and things are going to be more difficult for the Chiefs. Here's an idea though. Run the ball! They will need to stop the Broncos rushing attack as well, but hang onto the ball for more than 20 minutes in a game why don't you? The Chiefs are the better team and they will find a way to win this one.
Prediction: Chiefs 27 Broncos 19
Coming up Friday: Week 7 NFL picks and predictions
Check out this week's "The Sports Block" podcast here.
---