"The Stack" 11-22-18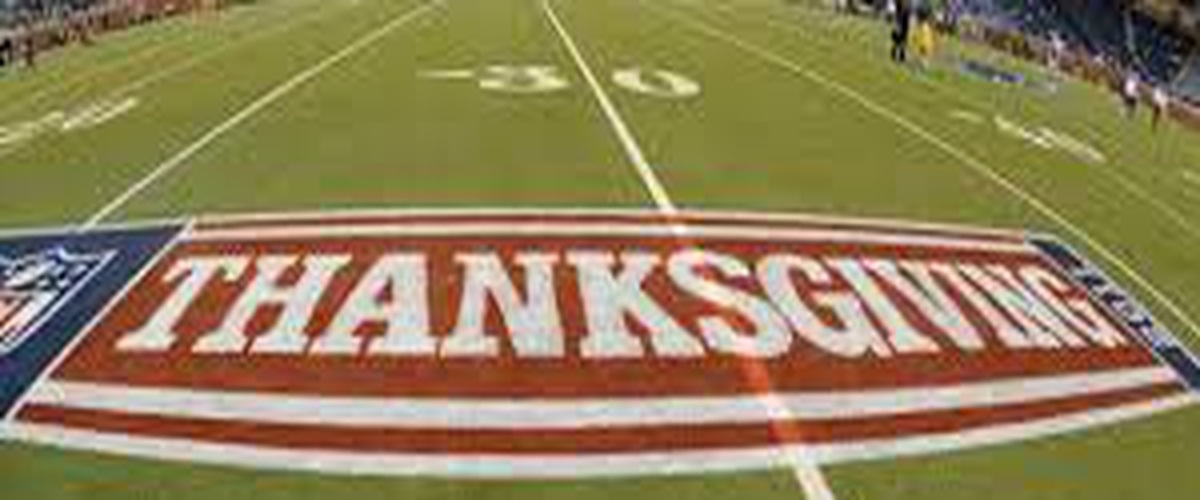 Happy Thanksgiving everyone! The Stack is back on Turkey Day with a blog stuffed full of previews of today's three NFL games so don't do anything corny and let's roll on with "the stack" for today, Thanksgiving Day, November 23rd:
7-3 Chicago Bears @ 4-6 Detroit Lions 12:30 PM ET CBS
Wasn't expecting the Bears to be in first place when this game took place, but they are thanks in large part to their defense which has been absolutely tormenting opposing offenses. They'll be at it again today against a Lions team with running back Kerryon Johnson or wide receiver Marvin Jones III. That could prove to be very problematic. The Bears, however, aren't going to have quarterback Mitch Trubisky by the sounds of it. The Lions have played better on Thanksgiving in recent years and with the Bears having played a Sunday night game and now playing the early game on Thanksgiving, I don't know how sharp the Bears will be today. Against better judgement, I'll take the home team.
Prediction: Lions 20 Bears 16
6-4 Washington @ 5-5 Dallas Cowboys 4:30 PM ET FOX
The Cowboys season looked to be over after their Monday night loss to the Tennessee Titans a few weeks ago, but back-to-back road wins against the Philadelphia Eagles and Atlanta Falcons have restored optimism. We'll see how Washington responds this week after losing quarterback Alex Smith for the season with that gruesome knee injury last Sunday against the Houston Texans. Colt McCoy is more than capable of leading them to victory, but I don't know how they will look today. I'm sure Adrian Peterson will try to go off. Until I see how Washington looks going forward, I may lean towards the home team.
Prediction: Cowboys 27 Washington 20
4-6 Atlanta Falcons @ 9-1 New Orleans Saints 8:20 PM ET NBC
Expect points. A lot of points. The Saints have been lighting up opponents on the scoreboard with 40 plus points in six of ten games so far this year. Against a depleted Falcons defense I think the Saints will be putting up a ton of points. Will it be 40 or more? I'm not sure, but what I do know is that the Saints will put the final dagger in the Falcons' playoff hopes.
Prediction: Saints 37 Falcons 27
Coming up Friday: Thanksgiving Day game recaps and reaction plus previews and predictions for Sunday's week 12 NFL games.
Listen to this week's "The Sports Block" podcast here.
Happy Thanksgiving everyone! Have a great time with family and friends. Enjoy lots of food and football!
---